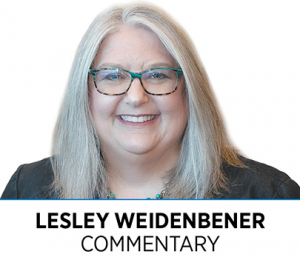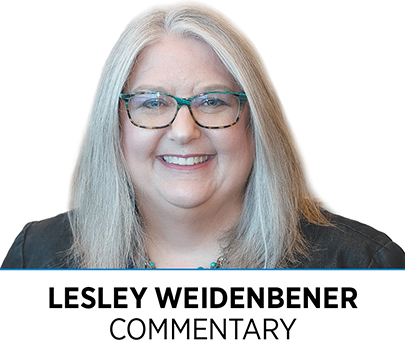 "One of the beautiful and the unique benefits of Indianapolis—and even Indiana as a state—is that you have that ability to come here from someplace else and truly become a part of the fabric of the community."
That's what Angela Freeman said this week as she was interviewing a guest for an upcoming episode of "IBJ's The Freedom Forum with Angela B. Freeman," a podcast about diversity and inclusion in the central Indiana business community.
But it's far from the first time I've heard the sentiment.
Entrepreneur Bill Oesterle has talked with me about that idea many times and wrote about it for a Forefront column in 2018. Oesterle—the founder of several companies, including TMap, MakeMyMove and Angie's List—argues that launching a startup or becoming a community leader in Indianapolis is easier than in many places because there's less emphasis here on whom you're connected to.
"We're a meritocracy," Oesterle told me this week, when I called for a fresh take on the issue. "I've worked all over the Midwest. And we're unusual in that what your last name is or where you went to high school doesn't matter that much.
"And so, you can show up in this town with no money or without knowing anybody and just get involved. You show up and you'll get responsibility."
It's an under-appreciated asset for the community, one that employers and government leaders must capitalize on when marketing the city, the region and the state. It's particularly important in a quest to attract millennials and Gen Z workers, who studies have shown are interested in careers in which they can impact communities and society.
"Life in Indy," a campaign launched by Indy Chamber and funded by a Lilly Endowment grant, touches on the idea in part on its homepage, where it calls the Indianapolis region "a place where creators and doers come together to inspire progress and discover solutions."
But we could do more by telling specific stories of people who are new to this community and just getting involved and those who came here years ago and are now leaders.
I'm thinking of people like Muhammad Yasin, whom IBJ named a Forty Under 40 in 2020, when he was executive vice president of marketing at Perq. Yassin came to Indianapolis a dozen years ago with—in his words—"no friends, contacts or reputation." And he found a city ready to embrace him.
"The community opened up opportunities for me that I would never have had in Ohio and gave me the support that got me where I am today," he told IBJ then.
In short order, Yassin had co-founded a group that focuses on agile marketing and now co-hosts a marketing podcast.
So many of our honorees have similar stories.
Freeman is one of them. A Woman of Influence last year, she describes herself as a "country girl from Kentucky," who came to Indianapolis to work as a molecular biologist at Eli Lilly and Co., went to law school and is now a partner at Barnes & Thornburg, where she specializes in intellectual property.
That led her to the not-for-profit Women & Hi Tech, where she joined the board, became its first Black president and helped move the group into a higher-profile position in the community.
Indianapolis is a better place for having embraced Freeman, Yasin and thousands of others who have come to our community from elsewhere and made this region their homes.•
__________
Weidenbener is editor of IBJ. Send comments to lweidenbener@ibj.com.
Please enable JavaScript to view this content.