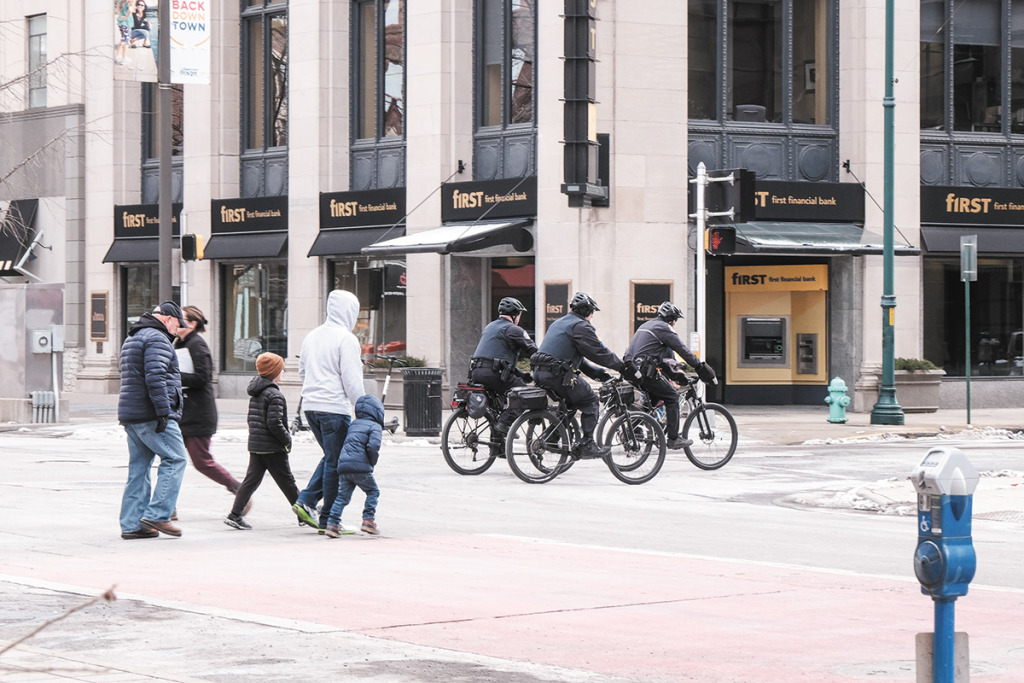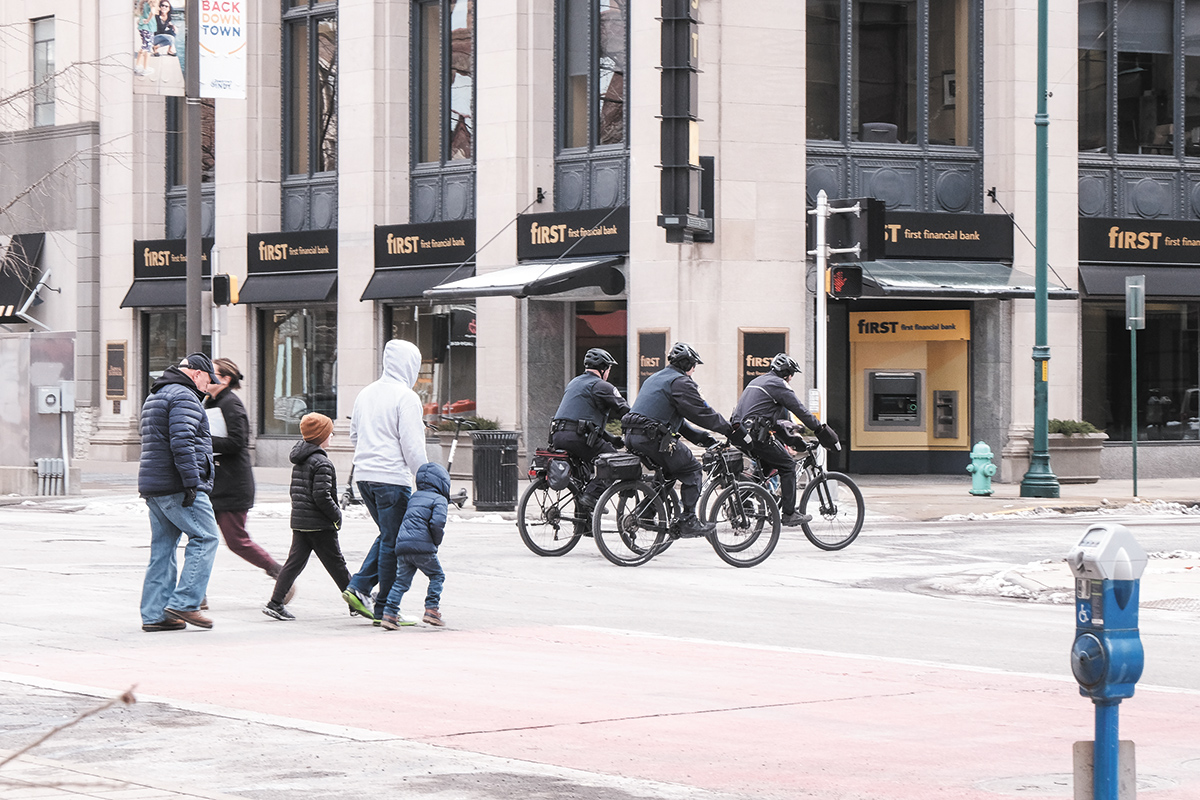 The Indiana Sports Corp. on Friday said it has received a $905,000 grant from Lilly Endowment Inc. to support ongoing beautification and programming efforts in downtown Indianapolis leading up to the NCAA Men's Basketball Tournament in March.
The grant will be split between a host of cleanup and placemaking efforts designed to welcome teams, fans, media and other visitors in town for March Madness, with teams expected to begin arriving March 13.
IBJ reported Friday morning that several major initiatives are under way to help the city get tournament-ready. They include a tree planting project, digital art in vacant storefronts downtown and several trash pick-ups in areas likely to be heavily trafficked by media and other visitors.
"We are grateful for the Lilly Endowment Inc.'s support of this once-in-a-lifetime opportunity for Indy," said Ryan Vaughn, president of Indiana Sports Corp., in written remarks. "March Madness brings a unique opportunity to put Indy on an international and national stage for an entire month. The efforts supported by this grant will without a doubt put Indy in a positive light during this time and push our city forward into furthering its recovery."
Funds will be dispersed among several programs, including a collaboration between the Arts Council of Indianapolis and more than 300 central Indiana artists. The organization plans to highlight painters, poets, musicians, dancers and a variety of other artists through pop-up concerts, murals, a self-guided tour and other art installations.
In a statement, Ronni Kloth, Lilly Endowment's vice president for community development, said the tournament provides the city with an "extraordinary opportunity to bolster its image."
"We are pleased that this grant will help beautify and add vibrancy to downtown Indianapolis, including through the engagement of hundreds of local artists," Kloth said.
The Sports Corp. also plans to use a portion of the funds to create media hubs throughout the city, particularly in the downtown area. The hubs will be staffed by "Indy Advocates" and community leaders, giving media an opportunity to conduct interviews and learn more about the events surrounding the tournament.
Please enable JavaScript to view this content.