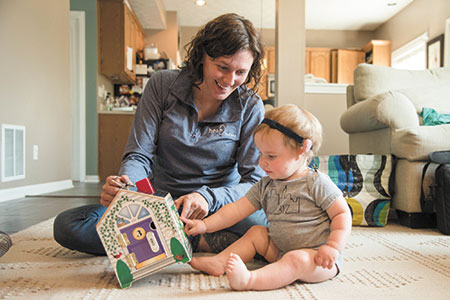 Before a $2.5 million grant from the Lilly Endowment Inc. in January 2018, Hear Indiana Executive Director Naomi Horton said the financial uncertainty of her organization sometimes made it hard to sleep at night.
Now, she rests easier, knowing the not-for-profit that assists children with hearing loss can survive long term. But the seven-figure gift in large part can't be touched. Instead, it was used to create a restricted endowment fund. So what makes it impactful?
Not-for-profit leaders say it's about sustainability and credibility. The organizations invest the principal, generating interest and investment income that signals to other donors that the organization will be around for years to come.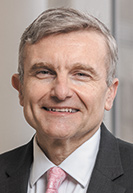 "It's often a nonprofit's dream [to have] a very large endowment," said Amir Pasic, dean of the Indiana University Lilly Family School of Philanthropy. "Most people see them as a wonderful asset that creates a stable basis, allows them to be more flexible, and gives more confidence in the future."
The grant Hear Indiana received was part of a larger initiative from the Indianapolis-based Lilly Endowment over the last three years to support the sustainability of central Indiana human service agencies.
Lilly Endowment awarded $100 million to 15 agencies in 2016, $80 million to 10 not-for-profits in 2017, and $48 million to 10 not-for-profits in 2018.
The private foundation has not announced whether it will award another round of these grants this year.
"The sustainability grants are designed to help build greater financial resilience for these organizations, many of which are undercapitalized and face unpredictable ebbs and flows of public- and private-sector funding," Rob Smith, Lilly Endowment's senior vice president for collaborative strategies, said in a prepared statement.
"These grants will help position the organizations better to weather these financial challenges and serve more people more effectively for years to come."
'Catapulted us'
Before the Lilly Endowment gift, Hear Indiana, like many of the recipients, had little in the way of cash reserves.
That meant losing one funding source could throw its $1.5 million budget into disarray.
Now, Horton said, the organization's leaders have started thinking long term.
"For us, this is like, huge," Horton said. "It really has catapulted us to a level that it would have taken us years to get to."
Other organizations are undergoing similar transformations, and early recipients are starting to see the investment returns roll in, sometimes to the tune of hundreds of thousands of dollars.
While many organizations are restraining from dipping into those returns yet, they have been tapping into the small portion of their grants earmarked for immediate sustainability-related needs.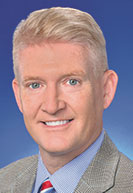 "It really has [had an impact on] our board and the way they think about the future of Damar," said Jim Dalton, CEO of Damar Services, which assists children and adults facing developmental and behavioral challenges.
Damar received $10 million from Lilly Endowment in 2017. It used $8.5 million for a restricted endowment and invested the rest in retention and recruitment of direct-care staff and implementing an electronic health record system.
"It allows us more flexibility in the way we think. It allows us to plan," Dalton said.
Not-for-profit officials say gifts like the sustainability grants from the Lilly Endowment are hard to come by because donors would rather support a program or short-term project than give to an endowment or pay for development of a strategy.
Both types of gifts are beneficial to not-for-profits, though.
"It's two different philosophies," said Arvetta Jideonwo, executive director of the Bosma Visionary Opportunities Foundation. "Lilly is in the business of teaching organizations how to fish as opposed to giving them fish."

Bosma Visionary Opportunities Foundation financially supports Bosma Enterprises, a not-for-profit that provides services to Hoosiers who are blind or visually impaired. The foundation received a $5 million grant from the Lilly Endowment in 2017, with $3.6 million going toward a restricted endowment and $1.4 million used to grow the organization's fundraising capacity and improve its HR management system.
Jideonwo said enhancing fundraising firepower allows the organization to apply for more grants and reach more donors.
"To get a grant of this magnitude … can really change the trajectory of an organization," Jideonwo said.
Gleaners Food Bank of Indiana CEO John Elliott said the food-distribution agency is already seeing improved efficiencies in fundraising and meal distribution thanks to using part of the $10 million grant it received in 2017 for long-term growth initiatives such as new software and technology.
"It's easier to get people to donate in food," Elliott said. "It's harder to get them to invest in a three-year software investment."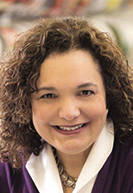 Some recipients used part of the grants to create strategies, invest in infrastructure, and improve staff benefits to bolster retention.
While the investment varied, all the not-for-profits had to put the funds into sustainability initiatives, rather than to support day-to-day operating expenses or a specific program.
"It really helped us look at long-term sustainability for the organization in ways we had perhaps only dreamed of," said Jennifer Vigran, CEO of the food-rescue organization Second Helpings, which received $7.5 million in December 2016. It used $6.8 million for an endowment and funneled the rest into infrastructure and fundraising and marketing.
Patient approach
Even though some organizations received their grants years ago, many are waiting to draw from the increased endowment value to let it grow.
"It has the potential to be hundreds of thousands of dollars that we could invest in our infrastructure and our organization," Vigran said.
Pasic said one risk with endowments is that returns might be lower than expected or the value might even decline.
He also cautioned that not-for-profits can face criticism for having endowments because some argue that's withholding funds that could help solve problems today.
"That's a healthy discussion to be had," Pasic said.
Not-for-profit leaders say they have established policies on how much of their endowment returns can be spent and where those dollars can go.
For example, Hear Indiana could take up to 5% from the endowment, but Horton said she doesn't think it will take more than 4%. The not-for-profit has not spent any returns yet.
Gleaners' policy allows for spending up to 4% each year, but the organization has taken only about 3%. Before the Lilly Endowment grant, Gleaners had an endowment of less than $200,000, which it had not been drawing from.
Gleaners most recently reaped about $300,000 from its new endowment. That accounts for only about 3% of its $10 million operating budget, but Elliott said it's still significant.
"In some ways, it's disproportionately impactful because those dollars would be harder to get from other donors," Elliott said.
Knowing a not-for-profit is financially stable for years to come can make it a more appealing option for donors.
"There's something different about being able to say the organization will be around for a long time," Vigran said. "It's no longer about just getting by on a year-by-year basis."
Jideonwo said it also helps that the investment came from Lilly Endowment, which has a strong reputation in the philanthropic community.
"They only want to invest in organizations that will continue to be around," Jideonwo said.
Elliott said some existing donors increased their support to Gleaners, and some new donors stepped forward.
But he said the struggle after a big gift like that can be reminding donors that a large sustainability grant doesn't mean an organization doesn't need support for day-to-day operations.
"We've got a lot of work yet to do," Elliott said. "You invest in some of these things and then you end up drawing attention to the other things that need to be done."•
Please enable JavaScript to view this content.