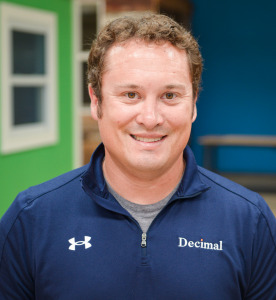 Indianapolis-based accounting-tech firm Decimal LLC has acquired KPMG LLP's cloud-based bookkeeping business, known as KPMG Spark.
The acquisition closed Wednesday morning. Financial terms were not disclosed.
Decimal, which operates as a remote-only company, now has about 80 employees as a result of the acquisition, Decimal CEO Matt Tait said. He declined to specify how many of those were acquired from KPMG Spark. In May, Decimal's headcount stood at 60.
"We're really excited to bring this team on. It will be a significant add in headcount for us," Tait said.
KPMG Spark is based in Salt Lake City, Utah.
Netherlands-based KPMG, one of the Big Four accounting firms, has more than 236,000 employees world-wide. KPMG acquired the cloud-based bookkeeping business then known as Bookly in 2018, later changing the business' name to KPMG Spark.
Decimal, which originally did business as Somerset Cloud, was established in 2019 by local accounting firm Somerset CPAs and Advisors. The following year, Tait and fellow Somerset executive Jacob Cloran acquired Somerset Cloud and changed its name to Decimal.
In June, Decimal landed its first outside investment—a $9.2 million seed round led by Minneapolis-based Arthur Ventures, with participation from Colorado-based Service Provider Capital and several individual angel investors.
Decimal is a software-as-a-service firm that helps small-to-medium-sized businesses automate and outsource tasks such as bookkeeping, payroll and bill-paying.
KPMG Spark's focus has been on small cash-based businesses, including solo entrepreneurs.
With the acquisition, Tait said, Decimal picked up a little more than 500 new customers who had been using KPMG Spark. "It now gives our platform two distinct product lines."
Post-acquisition, KPMG Spark is operating as Decimal Core. Decimal's legacy business is now known as Decimal Pro.
Please enable JavaScript to view this content.