Industry regulators have censured an Indianapolis-based brokerage and ordered it to pay more than $530,000 in fines and restitution as part of a settlement agreement over alleged rule violations at the firm.
The alleged violations occurred when the firm operated as David A. Noyes and Co. Several of the allegations are related to the firm's sale of private placements and other types of alternative investments—investments that have spurred clients to file numerous complaints against the firm over the past several years.
The firm was acquired by Sanctuary Wealth in 2018 and now operates as Sanctuary Securities Inc. The company says no former Noyes employees were retained.
In July, the Financial Industry Regulatory Authority approved a settlement agreement with Sanctuary Securities over five separate alleged violations of FINRA rules under Noyes from January 2014 to August 2019. The firm accepted the settlement without admitting or denying FINRA's findings. As part of the agreement, the firm was censured by FINRA and agreed to pay a $160,000 fine and restitution of $370,161. That restitution will go to 51 customers, in amounts ranging from $40,847 to $103.
In a related case, FINRA also entered into a separate settlement agreement in July with a former employee of the firm, Stuart L. Pearl, who worked for Noyes from July 2015 to March 2019. Pearl agreed to pay a deferred fine of $5,000 and accept a three-month suspension from being associated with any FINRA firm.
Pearl's legal counsel, Chicago attorney Douglas Hyman, told IBJ that neither he nor his client wished to comment on the FINRA case.
A Sanctuary spokesperson told IBJ in an email that the actions outlined in the FINRA settlement happened before the firm's current management team was in place, "and no former Noyes executives are part of the Sanctuary Wealth leadership team."
Sanctuary Securities Inc. is a subsidiary of Indianapolis-based Sanctuary Wealth Group. CEO Jim Dickson, formerly of Merrill Lynch, founded Sanctuary Wealth in 2018 and serves as the firm's CEO.
The firm declined to answer other questions, including what the firm has done to prevent similar problems in the future.
But publicly available documents in the case provide some specifics about what FINRA says happened at the firm.
As outlined in a letter of acceptance, waiver and consent signed by both Sanctuary Securities and FINRA, one of the alleged violations is that the firm failed to establish and maintain a system of supervising the sale of a type of risky investment called nontraditional exchange traded funds.
FINRA rules say these investments, also called NT-ETFs, are risky and complex and are usually not suitable for retail investors who plan to hold them for more than one day. But from 2014 to 2018, FINRA alleges, about 30 of Noyes' brokers executed at least 600 purchases of these investments for 150 customer accounts, earning about $60,000 in commissions.
"Many customers also held their NT-ETF positions for extended periods of time, often months and sometime years, and suffered net losses in those positions," the letter says.
In October 2018, FINRA says, Noyes prohibited its brokers from purchasing any NT-ETFs for their clients in the future.
Specific to Pearl's case, FINRA alleges that between March 2017 and August 2018 Pearl recommended nine NT-ETF purchases to four of his Noyes customers without sufficiently understanding the risks and features of these investments. The customers held these investments for 100 days to 600 days, incurring a combined $80,000 in losses, FINRA alleges.
Three other alleged violations have to do with the firm's sale of private placements—investments in privately held companies, often startups or emerging companies. Private placements are by nature risky because, if the company fails, an investor might lose his or her entire investment. And once someone invests in a private placement, it can be difficult to cash out unless the company is sold or goes public.
FINRA alleges that, for three separate private placements in 2018, Noyes distributed offering materials that contained forward-looking projections of the returns on these investments—an action prohibited under FINRA rules.
FINRA also says that, from 2017 through 2019, the firm failed to provide regulators with private-placement materials in a timely fashion—another FINRA violation. For five private offerings, Noyes is alleged to have filed the required materials with FINRA from 61 days to 251 days past the deadline. For another three private offerings, FINRA says, the firm never filed any materials.
Another allegation involves a private placement in which Noyes was acting as agent for an entity trying to raise $6 million for an investment in a senior-living facility in Florence, Kentucky, in 2019. According to the rules for this type of an offering, investors are supposed to get their money back if a minimum investment threshold is not met by a certain date.
In this case, FINRA alleges, Noyes failed to reach the required $5 million by April 30, 2019. But rather than returning funds to investors, Noyes improperly extended the termination date until July 31, 2019, and reduced the minimum to $4 million.
A fifth alleged violation has to do with a FINRA rule that prohibits brokers from engaging in outside business activities unless they provide prior written notice to their employers. The rule is designed to ensure, among other things, that these outside activities do not interfere with the broker's responsibilities to the firm and its customers.
FINRA says that, from January 2017 to January 2019, Noyes hired 15 new registered representatives. Those representatives disclosed their outside business activities to the firm, but the firm never evaluated these activities, FINRA alleges.
Local attorneys not involved with the matter say nothing about the alleged violations, or the amount of penalties assessed, jumps out at them as unique.
"I don't think this is really that much out of the ordinary," said Paul Vink, an attorney at Indianapolis-based Bose McKinney and Evans LLP. "It is something that happens in the industry, for sure."
However, the attorneys' comments do highlight the risks associated with alternative investments—for both the investors and the firms that serve them.
Not every firm sells alternative investments to its clients, Vink said, but "there are definitely a sizable amount of broker-dealers that offer these, and the reason they do it is that their clientele find these type of investments attractive sometimes."
And firms are often eager to accommodate those clients in order to hold on to their business, Vink said.
But the sale of alternative investments can also lead to disputes between a firm and its clients if those investments don't perform well, he said. "There are some firms that have, frankly, been burned by these."
Vink, whose specialties include securities law, said customer complaints about alternative investments typically fall into one of two categories: A firm is accused of selling a bad investment because it didn't do enough due diligence on the deal, or it's accused of selling the investment to a client for whom it's not suitable.
"A lot of these [alternative] investments are illiquid, so you really shouldn't be selling them to 80-year-old people," Vink said as an example.
According to FINRA records, since 2017, five former brokers at Noyes have been the subject of FINRA complaints from customers who say the brokers sold them unsuitable alternative investments. That list does not include Pearl.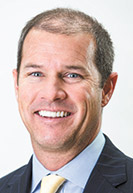 Indianapolis securities lawyer Keith Griffin of Griffin Law Firm said he finds it troubling that alternative investments have become popular with regular investors in recent years. "They just don't understand what they're being sold."
"It definitely used to be that it was only the wealthy and sophisticated that were being sold these things," Griffin said.
He said he'd advise investors to make sure they understand an alternative investment before they put money into it. If the broker's explanation seems too simplistic, consider that he or she might not fully understand the investment, either.
"Really question. Don't just take things as being true without questioning," Griffin said. "These are complicated investments."•
Correction: This story has been changed to clarify that David A. Noyes and Co. was acquired by Sanctuary Wealth in 2018. Documents from the Financial Industry Regulatory Authority say the name of the Noyes firm was changed to Sanctuary Securities Inc. in March 2020. Also added to the story is a new statement from Sanctuary's public relations representative that says no Noyes employees were retained after the acquisition. An initial statement said "no former Noyes executives are part of the Sanctuary Wealth leadership team." You can see all of our corrections here.
Please enable JavaScript to view this content.