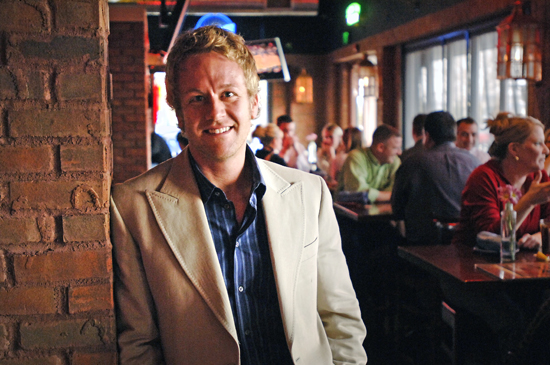 Local restaurateur Scott Wise and his wife, Amy Wise, filed for personal bankruptcy protection earlier this month, following an unsuccessful attempt to work through financial issues related to the failure of the Scotty's Brewhouse restaurant chain.
The Wises filed for bankruptcy Oct. 5 in U.S. Bankruptcy Court for the Southern District of Indiana.  According to the bankruptcy petition, the Indianapolis couple has assets of $956,800 and liabilities of $3.44 million.
This is the second time in three years that the couple has filed for bankruptcy. They previously filed on Oct. 11, 2019, at that time declaring assets of $1.21 million and liabilities of $2.79 million.
Scott Wise is the founder and former owner of the now-defunct Scotty's Brewhouse chain. The first Scotty's opened in Muncie in 1996, and by 2016, the chain had grown to 17 locations—15 Scotty's Brewhouses and two Thr3e Wise Men brewpubs. In 2016 Wise sold the company to Arizona-based Due North Holdings LLC and the Japanese firm Sase Kosan K.K. for around $10 million.
Scotty's Holdings LLC filed for Chapter 11 bankruptcy protection in December 2018 and all the restaurants have since closed.
The Wises had personally guaranteed the leases for some of Scotty's locations.
In an email to IBJ on Wednesday, Scott Wise said he voluntarily dismissed his 2019 personal bankruptcy case "because I was hopeful I could work through the obligations on the Scotty's leases which were supposed to have been resolved by the Scotty's organization as part of my sale of the company. The buyers assured me this would all get taken care of. Unfortunately, they did not do as they promised before they bankrupted Scotty's and I was not able to solve their problem of unpaid leases."
IBJ was unable Wednesday afternoon to reach Berekk Blackwell, who was vice president of Due North Holdings at the time Scotty's Holdings filed for bankruptcy.
In 2019, the Wises filed Chapter 13—a form of bankruptcy protection that allows the debtor to keep his or her property and pay debts over a period of time, usually three to five years.
This time around the Wises filed for Chapter 7 bankruptcy. Chapter 7, or liquidation, involves the sale of the debtor's nonexempt property, with the sales proceeds distributed to creditors.
Post-Scotty's, Scott Wise and some financial partners opened Roots Burger Bar in mid-2019. The first location to open, at 1700 W. University Ave. in Muncie, is in the same building that housed the original Scotty's Brewhouse. Roots also has one location each in Indianapolis and Carmel.
Scott Wise said his personal bankruptcy will have no impact on Roots Burger Bar. "Roots is not implicated in this case in any way."
Wise also works as a vice president and broker in the Indianapolis office of commercial real estate firm CBRE.
Please enable JavaScript to view this content.