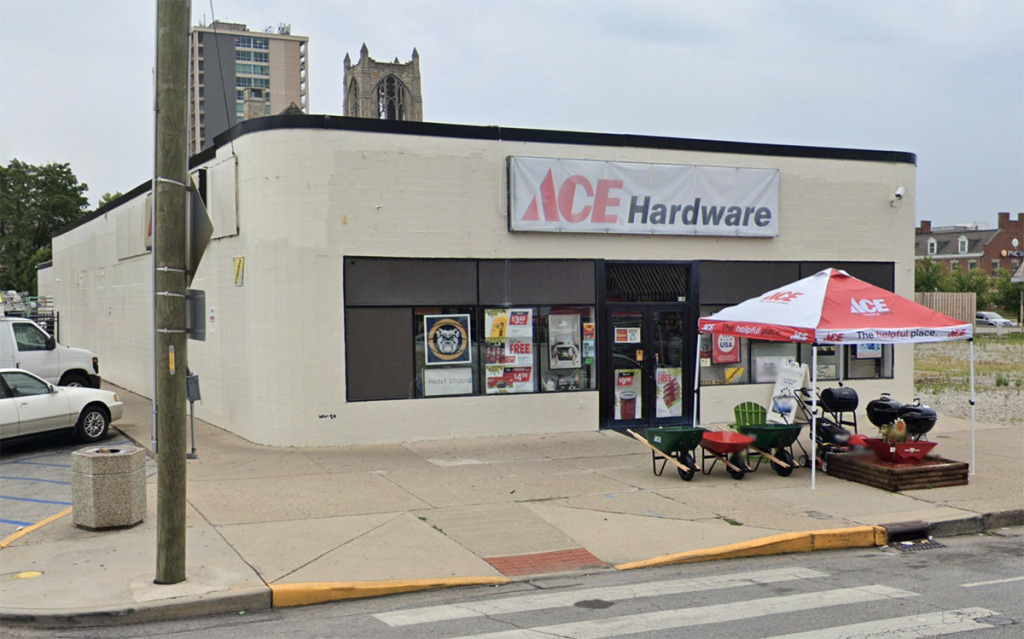 The longtime Ace Hardware store in the Butler-Tarkington neighborhood has gone out of business.
The store at 3833 N. Illinois St. had its last day of operations on Saturday.
David Anderson, the store's owner since its opening in 1977, said "an accumulation of many, many different reasons" led him to close the business. The biggest reasons, he said, were the rising cost of doing business and the difficulty of competing against larger retailers.
"We tried our best for a long time and loved the area, loved the customers. The staff was great," Anderson said. "We're very proud of what we did, kept going as long as we could."
Located on North Illinois Street just north of 38th Street, the 5,000-square-foot standalone building had been home to a hardware store even before Ace Hardware took over the location.
The previous operator at that location was Vonnegut Hardware Co. Inc., a company founded by the great-grandfather of author Kurt Vonnegut.
According to the Kurt Vonnegut Museum and Library, Clemens Vonnegut co-founded the business originally known as Vollmer & Vonnegut in 1852. Vonnegut later bought out his partner, Charles Vollmer, and changed the name to Vonnegut Hardware.
The company had 14 locations around the city by the 1960s. The company was sold in 1965 and the last store operating as a Vonnegut Hardware closed in the 1970s, according to an article posted on the museum's website.
Oakbrook, Illinois-based Ace Hardware still has 13 Indianapolis-area stores, including locations in Indianapolis, Brownsburg, Carmel, Greenwood, Fishers, Martinsville, Noblesville, Plainfield and Shelbyville.
Please enable JavaScript to view this content.