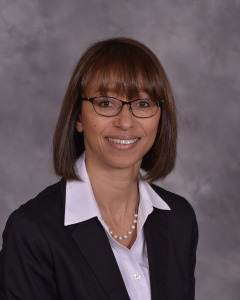 The Lilly Endowment on Thursday said board member Jennett Hill will become president of the foundation on Feb. 2, 2022, after being elected to the position by her fellow board members.
Hill will fill one of the positions now held by Clay Robbins, who has held the post since 1999. Robbins will remain CEO, a position he took in 2012, and chairman, which he became in 2015.
Hill, 58, joined the endowment's board in 2015. She is currently senior vice president and general counsel for Citizens Energy Group, where she has worked since 2013.
Hill previously was a partner at the law firm of Faegre Baker Daniels (now Faegre Drinker Biddle & Reath LLC). During her 12-year stint with the firm, Hill practiced not-for-profit and tax-exempt law, and led her firm's efforts in creating the Indiana Lawyers for Soldiers program, which offers pro bono legal services to deployed Indiana National Guard members and their families.
Prior to joining the firm, she worked for former Indiana Supreme Court justice Frank Sullivan, Jr.
A graduate of DePauw University and the IU McKinney School of Law, Hill is a member of the boards of the Allen Whitehill Clowes Charitable Foundation, Inc., Arthur Jordan Foundation, Indiana Energy Association and Riley Children's Foundation.
She is a past board member of Eskenazi Health Center, Indianapolis Neighborhood Housing Partnership and Center for Leadership Development, among several other charitable organizations.
Before launching her law career, Hill worked at IBM for more than a decade in a variety of positions, including systems engineer, systems design consultant and regional manager.
"With her keen intellect, impeccable character, relevant experience and gracious manner, Jennett will be a valuable addition to the Endowment's leadership team," Robbins said in written remarks. "Her commitments to her faith and to furthering the aims and values of the Endowment's founders in contemporary contexts will serve well the Endowment and the causes it seeks to advance. I am most eager for her to begin her new role at the Endowment early next year."
Lilly Endowment, a private philanthropic foundation founded in 1937, is one of the largest endowments in the United States, with assets of $21 billion at the end of 2020.
Please enable JavaScript to view this content.