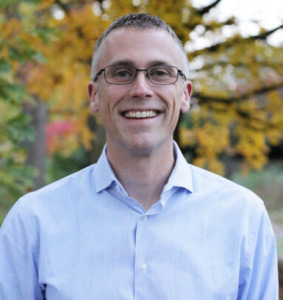 Mitch Frazier, president and CEO of AgriNovus Indiana, has been appointed chairman of the Indiana State Fair Commission by Gov. Eric Holcomb, fair officials announced Thursday.
Frazier succeeds Brad Chambers, who took the role of Indiana secretary of commerce in August and said he would step down as commission leader after this year's Indiana State Fair.
Frazier has led AgriNovus Indiana, a not-for-profit focused on growing the agtech and agbioscience economy, since June 2020. Before that, he spent more than four years as the first non-family CEO of regional John Deere dealership Reynolds Farm Equipment.
He previously worked as vice president of marketing for TinderBox, chief of staff for ExactTarget and director of media relations for the Indiana Economic Development Corp.
The 13-member Indiana State Fair Commission sets governing policy and provides strategic direction for the year-round operation of the 250-acre Indiana State Fairgrounds & Event Center, including the annual Indiana State Fair.
"The Indiana State Fairgrounds and Event Center is a special place where traditions are made and memories are created," Frazier said in written comments. "I look forward to working with the Indiana State Fair team to build upon the fairgrounds' rich history and continue to advance its position as a destination for world-class experiences and innovation."
Chambers, founder and president of Indianapolis-based real estate development firm Buckingham Cos., succeeded longtime commission chairman Andre Lacy after Lacy's death in 2017.
Please enable JavaScript to view this content.