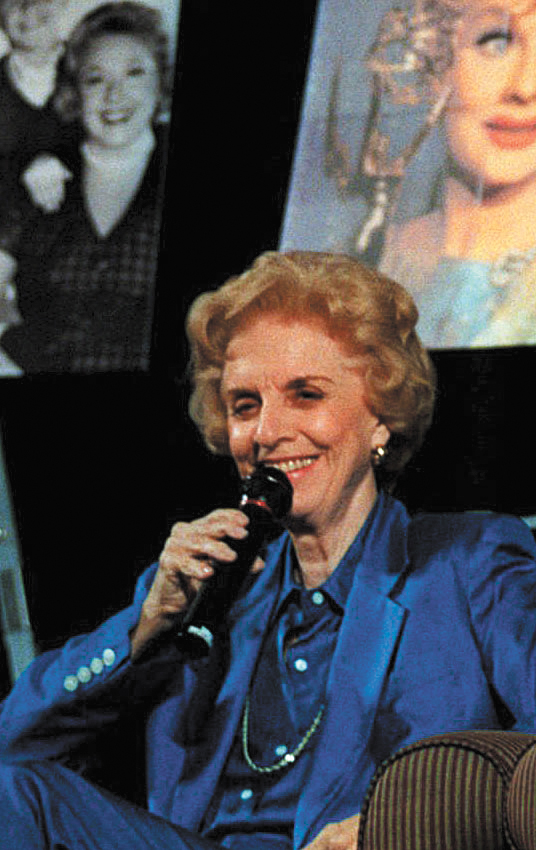 It is difficult today to imagine the popularity of "I Love Lucy." The show ran on CBS television from 1951 to 1957, finishing as the most-watched program in four of those years and ending its run on top of the ratings. It won five Emmys and was the first show to feature an ensemble cast and to be filmed before a live studio audience. In 2012, it was voted "Best TV Show of All Time."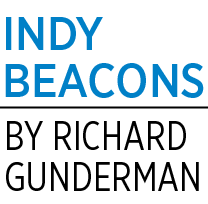 One of its two principal writers hailed from Indianapolis. Her name was Madelyn Pugh. She was born in 1921, the third of her parents' three daughters, and attended Shortridge High School, where she worked on the school newspaper with classmate Kurt Vonnegut. She then attended Indiana University, receiving her journalism degree in 1942.
After working for local radio, Pugh moved with her family to California, where she took a job with CBS radio. There she met Bob Carroll, who would become her longtime writing partner. The two were writing for comedian Steve Allen when they learned that Lucille Ball was starting a radio program, "My Favorite Husband." They paid Allen to write his own show for the week so they could submit a script.
Hired, Pugh and Carroll worked for Lucy's radio program throughout its three-year run, then moved with her to CBS television for "I Love Lucy," creating 39 scripts per season. They received three Emmy nominations for their work on the show.
They also wrote for subsequent Lucy shows, including "The Lucy Show" and "The Lucy-Desi Comedy Hour."
Pugh later recalled that Lucy was the first celebrity she had met, other than Hoosier composer Hoagy Carmichael. "We rehearsed all day and did the show in front of a studio audience. Bob and I sat upstairs during the taping. I hate to admit it, but we counted the laughs—92. This was it! We were writing a network show for Lucille Ball, and we were on our way to the big time."
Pugh was known as the "girl writer." Back then, radio and television programs were generally produced by men, and one of the best-known photographs of Pugh features her flanked by the standing Lucille Ball and her then-husband, Desi Arnaz. Pugh is seated in a director's chair, and printed on the seat back is "Madelyn Pugh, Girl Writer."
During its 181-episode run, "I Love Lucy" had only five writers, and only two received credits on every episode: Pugh and Carroll. In one episode, Lucy says to her husband, Ricky, "You know, I've been thinking about shows like 'Burns and Allen.' George Burns uses his wife on the show. Why don't you?" Ricky replies, "I'd love to! Do you think she would leave George?"
Asked to account for the extraordinary popularity of "I Love Lucy," Pugh later reported, "We weren't doing joke jokes or funny word jokes as much as we were setting up physical situations for her." And Pugh did more than just write. She also tried out many of the stunts Lucy would later perform on screen, such as classic episodes involving wrapping candies and stomping grapes.
After helping to create the character of Lucy, who would appear on television for over 40 years, Pugh and Carroll went on to work on numerous other television programs. Among the best known were "The Mothers-in-Law," and "Alice." They served as executive producers for the latter for seven seasons and received a Golden Globe Award.
Pugh married producer Quinn Martin, who was responsible for such television programs as "The FBI," and they had one son. Even very late in her life, which ended in 2011 at the age of 90, Pugh was still pleased to be approached by viewers who loved to reminisce about "I Love Lucy," telling her, "I have seen every single episode dozens of times."•
__________
Indy Beacons celebrates the history of Indianapolis in the year leading up to its May 2021 bicentennial by telling the stories of famous city residents. It appears twice per month. Gunderman is chancellor's professor at Indiana University.
Please enable JavaScript to view this content.