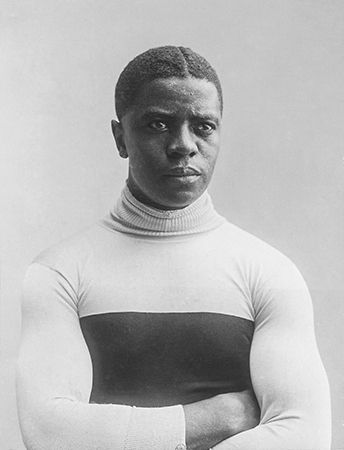 Today, there are thought to be over 1 billion bicycles on Earth. The term bicycle for "two-wheeler" was introduced in the 1840s, and the modern, rear-wheel drive, chain-driven model we know today first appeared in the 1880s. The addition of pneumatic tires smoothed the ride considerably.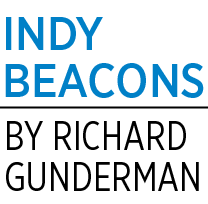 By the 1890s, the golden age of the bicycle had arrived, and leading the charge was Indianapolis native Marshall Walter "Major" Taylor (1878-1932). One of eight children of a Civil War veteran, Taylor received his first bicycle as a gift when he was 12 years old. He became so proficient on it that he was soon working as a trick rider for a local bike shop.
Taylor then went to work for the Munger Cycle Co., where he instructed cyclists and began competing in races. He won his first official race here in 1892, but racism soon reared its ugly head. Race organizers feared that competitors and fans would stay away if Taylor, who was black, competed. Even when he could race, he was often taunted.
By 1895, Taylor was winning national races. That same year, Munger and he moved to Massachusetts, where Taylor achieved even greater national prominence. In 1896, at the age of just 18, he decided to turn professional. He competed at New York's Madison Square Garden, winning a half-mile race against many national contenders.
In 1897, the Munger Cycle Co. went out of business, but Taylor won races in Boston, in Brooklyn, and in Reading, Pennsylvania. Yet his efforts to compete in Southern states were thwarted by prejudice. Newspapers routinely referred to him as the "Ebony Flyer" and the "Colored Cyclone," but such epithets did not stop him from setting national and world cycling records.
Taylor's own deep Christian faith sometimes hampered his success. The 1981 film "Chariots of Fire" tells the story of Eric Liddell, who refused to compete in the 100-meter race at the 1924 Paris Olympics because it was held on a Sunday. But Taylor had taken the same principled stand more than a quarter century before, for which he received a suspension.
The next year, in 1899, Taylor won the one-mile sprint in Montreal, becoming the first black world champion cyclist, and he won more than 20 other national races. Unfortunately, subsequent world championships were held on Sundays, and Taylor did not compete for a decade, by which point age was catching up with him.
Late in 1899, Taylor eclipsed his own record in the one-mile sprint, establishing a new mark of one minute, 19 seconds. Whoever held the record was hailed as the "world's fastest man." The next year, Taylor won the American sprint championship and defeated a prior champion in front of a crowd of over 50,000 at Madison Square Garden.
Exhaustion led Taylor to take a break from 1904 to 1906, but he returned to set world records in Paris for the quarter- and half-mile races. His final professional race took place in France against the national champion. Taylor won the race but retired from racing in 1910.
In 1928, Taylor published his autobiography, "The Fastest Bicycle Rider in the World," in which he described his life-long dedication to his faith and his refusal, despite the racism he faced, to hold a grudge. He wrote, "Life is too short for a man to hold bitterness in his heart, and that is why I have no feeling against anybody."
The stock market crash of 1929 left Taylor in dire financial straits, and he moved to Chicago. There he lived alone in a YMCA until his death two years later from a heart attack at the age of 53. His gravestone reads, "World's champion bicycle racer who came up the hard way without hatred in his heart, an honest, courageous, God-fearing, and clean-living gentlemanly athlete."•
__________
Indy Beacons celebrates the history of Indianapolis in the year leading up to its 2021 bicentennial by telling the stories of famous city residents. It appears the second and fourth issues of every month. Gunderman is chancellor's professor at Indiana University.
Please enable JavaScript to view this content.