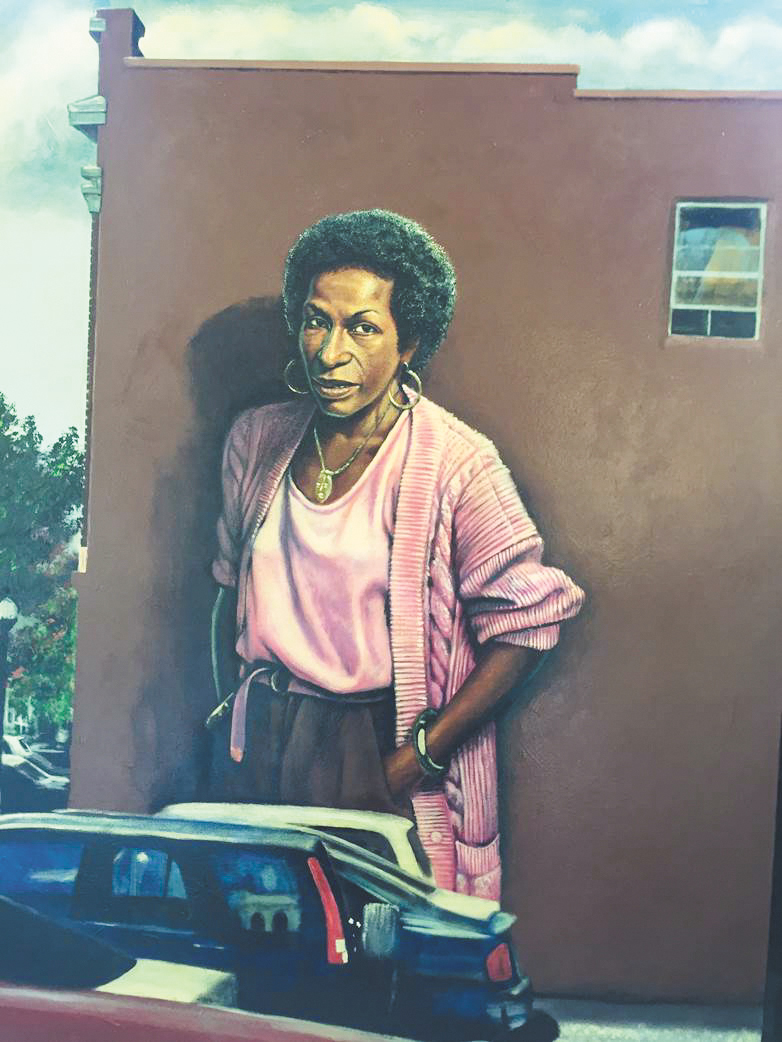 Decades ago, the poet Maya Angelou, who spoke at Bill Clinton's inauguration, was in Indianapolis to read her poetry. In the audience, she recognized a friend. Insisting that the friend rise to be recognized, Angelou introduced her as "the greatest living American poet." Her friend's name was Mari Evans, and she resided in Indianapolis for 70 years until her death in 2017 at the age of 97.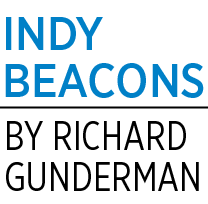 Evans was born in Toledo, Ohio, in 1919. She lost her mother at the age of 7. The two had journeyed downtown and, when her mother realized bad weather was about to set in, she sent Mari home on a streetcar but lacked the fare for herself. She walked home through the storm, contracted pneumonia, and died soon thereafter.
A lifelong pianist, Evans initially intended to become a musician, collaborating with such greats as Indianapolis jazz guitarist Wes Montgomery. Moving to Indianapolis, she began work in the civil service but gradually developed as an activist and writer, often focusing on issues of justice and racism. During the late 1960s and early 1970s, she produced and hosted a local television program, "The Black Experience."
Evans was not afraid to stir up trouble. To the contrary, when she saw injustice and cruelty, she aimed to do so. One of her best-known poems is "The Rebel": "When I die, I am sure I will have a big funeral … Curiosity seekers … coming to see if I am really dead or just trying to make trouble … ." But the trouble she sought to foment aimed primarily at the human heart.
For many years, Evans lived in a three-story house in the Mapleton-Fall Creek neighborhood on the city's near-north side. On the first floor were her piano and other musical instruments. The second and third floors, however, were chock-full of books. When asked why she lived alone in such a big dwelling, she replied, "I need a house that can hold all my books."
She knew that good cities are made of good neighborhoods. Once, she saw two girls walk by her front porch, the older tormenting the younger. When Evans investigated, the older girl said her younger sister was not listening. "Younger sisters can be frustrating," Evans said. "But you know, she really looks up to you. Whenever you find yourself getting frustrated, come to my house. We can talk."
Evans taught at numerous universities, including IUPUI and Indiana University in Bloomington. She once was pressed to account for her interest in the Black experience. She asked the white students in the class, "How often do you think about being white?" Students stared quizzically at one another. But when she asked the Black students, they replied "24/7."
Evans' message was mainly one of hope and love. Another of her well-known poems is "Celebration," which can be found among the "Indiana Windows" at Indianapolis International Airport. It begins:
"I will bring you a whole person
And you will bring me a whole person
And we will have us twice as much
Of love and everything"
Evans published no fewer than five books of poetry, seven children's books, six plays, and three volumes of essays and interviews. She won many awards, including the Indiana Authors Lifetime Achievement Award and an honorary doctorate from Marian University, and her portrait appeared on a Ugandan postage stamp. Today, she is featured on a 30-foot mural on Massachusetts Avenue.
When her musical based on Zora Neale Hurston's "Their Eyes Were Watching God" was playing in Chicago, a group of young people from Evans' neighborhood once drove up to see it. When she realized they were there, she came out on stage and introduced them, saying she wanted the audience to meet her family.
Transforming a neighborhood into a family, that was Mari Evans.•
__________
Indy Beacons celebrates the history of Indianapolis in the year leading up to its May 2021 bicentennial by telling the stories of famous city residents. It appears the second and fourth issues of every month. Gunderman is chancellor's professor at Indiana University.
Please enable JavaScript to view this content.