Should the Legislature pass a law granting COVID-19 immunity to Indiana companies?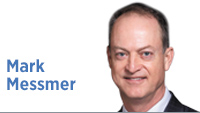 Throughout the pandemic, Hoosier businesses and organizations have had to comply with constantly changing health orders and guidance from federal, state and local governments.
To their credit, the vast majority have done a great job of following and adapting to these changing circumstances. Many have adopted curbside pickup practices, started offering meals to go and restricted the number of customers in their stores to help keep our state healthy.
In return, it's important that we as a state protect these entities from frivolous lawsuits seeking to make them liable for the spread of COVID-19.
Senate Bill 1, which I authored, would protect businesses, schools, churches, not-for-profits, doctors, hospitals and individuals by giving them immunity from civil liability for damages if someone is exposed to COVID-19 on their property or during an activity they organized.
This immunity does not apply if the party engages in gross negligence or willful or wanton misconduct. For example, if a business refuses to follow a mask mandate, they would not be covered under this legislation.
It's important to note that this liability protection does not apply to Worker's Compensation claims or complaints under the occupational health and safety law—those cases are handled under Indiana's existing laws pertaining to those situations.
Since the start of the pandemic in March, businesses, organizations and individuals from across the state have expressed their acute concern over this issue. Over the summer, I had discussions with Gov. Eric Holcomb and his staff to determine the best course of action. After a great deal of deliberation, we decided that such a protection should be passed through the Indiana General Assembly. This is a priority for the Senate Republican Caucus, and I'm pleased to see it is on the governor's agenda as well.
So far, the United States has not seen many liability lawsuits filed over COVID-19. But without legal protection, the threat of these lawsuits is holding businesses back from fully reopening and recovering. Even if our Hoosier business owners and community members won most of these lawsuits, the time and expense of defending themselves in court could be financially crippling, especially for a "mom and pop" small business or a not-for-profit.
When crafting SB 1, I made sure to look at what measures other states around the nation had already implemented. Utah, Kansas, Oklahoma, North Carolina and Tennessee all passed legislation over the summer that is similar to SB 1.
The immunity provided by SB 1 is set to last through 2024, long enough to give organizations across the state peace of mind about fully reopening but also giving the Legislature a chance to revisit the issue in the future, if needed.
The COVID-19 virus has already greatly suppressed our society and economy, taking lives and forcing businesses to permanently close their doors. While many of the losses brought on by the virus cannot be recouped, this is one way we can move forward and begin rebuilding our state.•
__________
Messmer is a Republican state senator from Jasper.

Click here for more Forefront columns.
Please enable JavaScript to view this content.