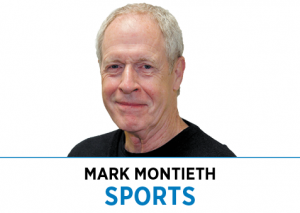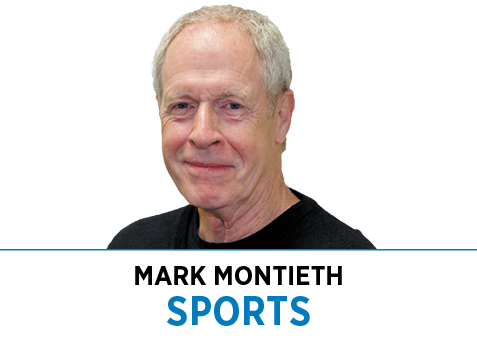 The Pacers have to get this one right, they say. With the sixth pick in the June 23 NBA draft, the team has to find an impact player, one who can play a major role in pulling the Pacers out of the muck of an eight-season run of early exits in or absences from the playoffs. Or so they say.
History, unfortunately, has its say, too. And it sends a warning.
Yes, the Pacers could come out of the draft with a meaningful player. Standing sixth in line for the draft presents their best opportunity to get one since 1988, when they took Rik Smits with the second overall pick. But compile a list of all the sixth picks in NBA history and you find—if you'll pardon the crossover metaphor here—as many strikeouts as home runs, and a whole lot of singles and doubles.
In other words, it's a bit unrealistic to expect a savior.
The NBA draft is a breeze in hindsight, with every early draftee who didn't meet expectations standing as a blight on the organization that fell for him. Self-appointed analysts love to identify the errors of wealthy executives but usually fail to admit their own mistakes. And rest assured, you fulfill the duty of drafting long enough, you will make mistakes. The trick is to be right more often than wrong and not to blow the great opportunities.
Such as when you have the sixth pick in the draft.
For the Pacers, that task falls to President of Basketball Operations Kevin Pritchard. He's optimistic he'll be able to make a significant addition to a team that desperately needs help after finishing 25-57 in an injury-plagued season, the third-worst record in franchise history.
"We're going to kick butt," Pritchard promised shortly after the draft lottery's pingpong balls did no favors for the Pacers, who had the fifth-worst NBA record last season. "We're not messing around now."
He's supposed to be confident, of course. Nobody in his line of work is going to say, "I don't know; we'll do the best we can and see what happens." But this year more than ever, he needs to back up predictions with performance—not only to fulfill his ambition but to enhance his job security heading into his sixth season in his current role with the Pacers. But if the past is a prologue, that's a daunting challenge.
That's why NBA general managers get paid so well. It's also why their careers are short if they don't pluck the right player often enough. Kicking butt on draft night isn't easy, whether you select a player or use a pick as part of a trade. It was simpler back in the day if you had one of the early picks and a four-year player who had dominated college basketball was waiting in the wings. It's much less certain today when you're guessing which teenager has the most upside.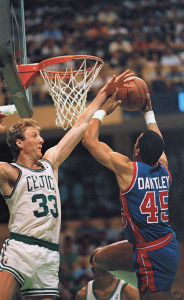 Long odds
It's easy to guess wrong at every number in the draft, even No. 1. Michael Olowokandi, the first pick in 1998, managed a double-figure scoring average in just two of his nine seasons. Kwame Brown (2005) reached double figures in just one season. Greg Oden (2007) managed to play just three seasons because of a knee injury. Anthony Bennett (2013) played four seasons and averaged 4.4 points.
Many other early picks had solid careers but were drafted ahead of future superstars. Danger lurks at every turn. The sixth pick happens to be as good a place as any to provide an overview of how things tend to go.
Going back to 1950, the draft's sixth spot has produced just three Naismith Hall of Famers: Lenny Wilkens in 1960, Adrian Dantley in 1976 and a guy named Larry Bird, who was drafted in 1978 ahead of his senior season at Indiana State.
Along with those three, 12 other sixth picks went on to become NBA all-stars. Most of them were borderline all-stars, and selected just once or twice, but they achieved it. Special mention also should be made of Marcus Smart who, while never an all-star in his eight years with Boston, was voted defensive player of the year this past season.
So, that's 16 sixth picks out of the past 72 drafts who qualify as home runs. Which means the Pacers, and all other teams drafting from that position, logically have about a 22% chance of finding a player who meets the inevitably high fan expectations. That's roughly the odds of an NBA player making a heave from near midcourt. Would you want your job security hanging by that thread?
Take, for example, Jan Vesely, a 6-foot-11 forward from the Czech Republic whom the Washington Wizards made the sixth pick in 2011. He was notable for his hustle and relentless dunking, not to mention vigorously making out with his girlfriend when his name was called on draft night. He was confident, too. When told some scouts had claimed he was the European version of Blake Griffin, the former No. 1 pick who had just been voted rookie of the year, Vesely said, "I think Blake Griffin is the American Jan Vesely."
It didn't quite work out that way. Vesely wound up averaging 3.6 points over three seasons and then headed back to Europe. He's played well there but is remembered in the NBA as a bona-fide bust. And he's not as much an anomaly as you might think.
Do the names Ekpe Udoh, Jonny Flynn, Yi Jianlin and DeMarr Johnson ring a bell? Probably not. All were No. 6 picks over the past 22 seasons. All failed to live up to draft expectations, although injuries were a factor for some. Oh, yeah—injuries. That's another fly in the draft ointment, an unpredictable curse that can stain a general manager's career.
Pacers' experience
The Pacers have never drafted from the sixth position but have had three No. 6 picks land on their roster. Those players serve as a tidy summary of the challenge of establishing a long-term relationship with the drafting team—or any team, for that matter.
Dantley was acquired in a preseason trade in 1977 after he had been voted rookie of the year with Buffalo the previous season. He lasted just 23 games with the Pacers, averaging 26.5 points, then became the centerpiece of a surprising multi-player trade with the Lakers. Although a future Hall of Famer, he was traded twice by the time he had played in 100 NBA games.
Ron Mercer, drafted sixth by Boston in 1997, came to the Pacers in a trade with Chicago in February 2001. He played 13 games at the end of that season and was with them throughout the following season, then was part of a three-team off-season deal that sent him to San Antonio in 2002. He was a solid player, averaging 13.6 points over eight seasons while playing for seven teams, but nothing more.
Buddy Hield joined the Pacers last season in another February deal and averaged 18.2 points in 26 games for them. No question, he's a good player. But he's also played for three teams in six seasons and is often mentioned as a candidate to be traded again this summer because of his generous contract.
New Orleans fans no doubt were excited when he was drafted sixth in 2016, but he lasted just 57 games as a rookie before he was traded to Sacramento. To be fair, the trades involving him brought good players in return; he wasn't dumped. But just like Dantley and Mercer, he hasn't proved to be indispensable.
Some optimism can be drawn from the success of last season's sixth pick, Josh Giddey. The 19-year-old averaged 12.5 points over 54 games for Oklahoma City before an injury ended his season. In one of his final appearances, on Feb. 14, he left a lovely Valentine's Day card in New York's Madison Square Garden with 28 points, 11 rebounds and 12 assists.
Still, Pacers fans and media would be wise to keep these harsh realities in mind on draft night. Saying or writing that any team must mine gold with the sixth pick seems obvious, but stubborn history gives that team only a 22% chance of actually doing so.
Hope for it. Just don't bet on it.•
__________
Montieth, an Indianapolis native, is a longtime newspaper reporter and freelance writer. He is the author of three books: "Passion Play: Coach Gene Keady and the Purdue Boilermakers," "Reborn: The Pacers and the Return of Pro Basketball to Indianapolis," and "Extra Innings: My Life in Baseball," with former Indianapolis Indians president Max Schumacher.
Please enable JavaScript to view this content.