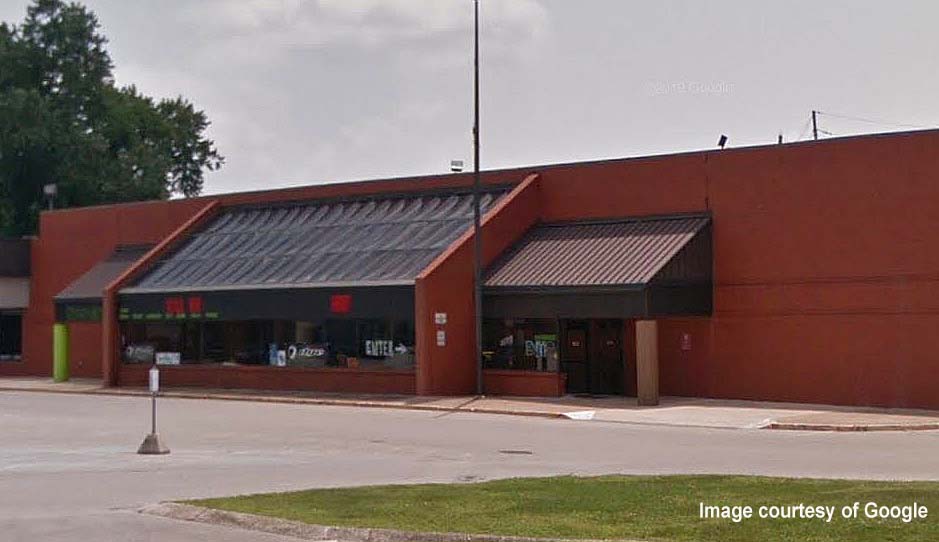 A central Indiana developer plans to convert a former Marsh store in Martinsville into 39 apartment units, as part of a $3 million redevelopment project.
Clint Fultz, owner of Indianapolis-based Prime Site Brokers, is finalizing plans to convert the long-vacant, 28,500-square-foot box store at 285 Morton Ave. into an apartment development with one-, two- and three-bedroom units.
Fultz said he has been trying to find a long-term solution for the property for several years, and has determined apartments would be the best use for the property—unless a better offer comes along soon.
"I'm plugging ahead with this, unless somebody at the last minute convinces me to do some other deal on the building," said Fultz.
He bought the 60,000-square-foot strip center that contains the Marsh through Prime Site Holdings LLC in 2016 for $1.3 million. It had previously been owned by Carmel-based 254 Properties LLC, which bought the site for $800,000.
Fultz's project will include the creation of a second level, made possible by dividing the height of the building in half and inserting a new floor. It also will feature a new laundromat and a small amount of office space in the same strip center.
The average unit size will be about 1,000 square feet, with rent around $1.10 per square foot, Fultz said.
To meet fire code, the developer will have to punch out a window for every bedroom in the building, meaning at least 80 windows will be added to the structure. There will also be a central atrium for residents with around 20 skylights.
"It's going to bring a vast change to the look of the building," Fultz said, noting he is working with Indianapolis-based Brenner Design on the project.
Fultz plans to add a 3,600-square-foot laundromat next door to the apartments, allowing the building's residents to move between the two properties without going outside. He said the laundromat will also be available for use by the general public.
Small office spaces—around 800 square feet each—also will be built out in a former Dollar General store, which once occupied about 8,500 square feet in the strip center before moving to a newly-built standalone structure nearby.
Fultz said he expects the project to cost at least $3 million.
The Marsh store has been vacant for several years, save for a paintball attraction that occasionally occupied part of the building.
The grocery store was one of three Indianapolis-area Marshes to close in 2012, as the Indianapolis-based chain continually whittled its number of stores. Marsh filed for bankruptcy in 2017, ultimately closing all its stores or selling off the properties to other grocers.
Fultz said he plans to begin demolition work on the property by the end of the year. He only recently began conversations with Martinsville officials about the project, which will require a formal request to rezone the property.
He said he might seek tax-increment financing for the project, but has not yet made a formal request for incentives.
The bankruptcy of Marsh has forced developers throughout central Indiana to find creative reuses for the former supermarket spaces. In at least two cases on Indianapolis' north side, discount grocer Aldi is sharing former Marsh shells with another tenant.
Earlier this year, the Shelbyville school district spent $13 million to transform one of the stores into a new preschool.
Please enable JavaScript to view this content.