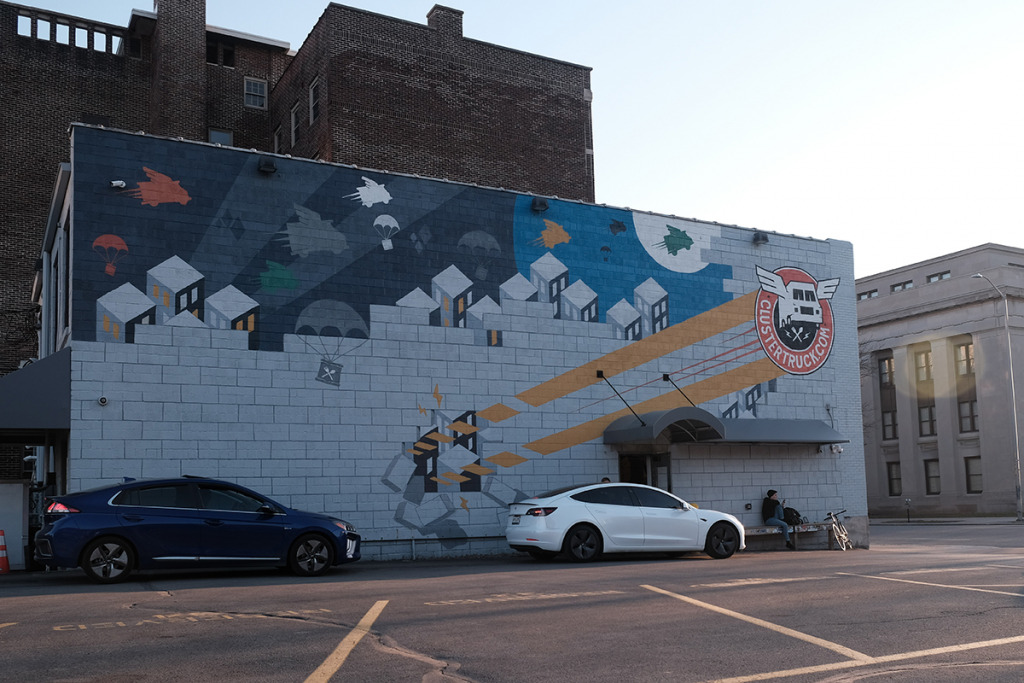 Here's an aspect of hosting the entire March Madness tournament in a pandemic that you might not have thought about: Given that teams must remain in a carefully controlled bubble, how will they get their meals?
The answer involves thousands of individually packaged servings, an untold number of delivery drivers and a potentially significant amount of business for local restaurants.
When teams aren't on the court, they'll be sequestered in one of five downtown hotels, which will provide two meals a day. Teams will order additional meals from local restaurants.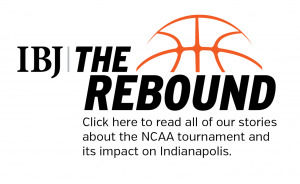 To meet that demand—and maintain COVID protocol—the NCAA, Indiana Sports Corp. and Visit Indy are developing a program to help match teams with restaurants that are prepared to deliver.
The groups have remained tight-lipped about the details—the NCAA did not respond to an IBJ query, and both the Indiana Sports Corp. and Visit Indy declined to share details.
But some facts are known: Local restaurants were invited to fill out questionnaires indicating their ability to prepare and deliver meals to the teams. Using those responses, tournament organizers will provide teams with the names of restaurants prepared to serve them.
The program requires the restaurants to individually package and deliver meals during designated mealtimes.
At the beginning of the tournament, restaurants will supply up to 2,312 meals per day (each of the 68 teams can bring up to 34 athletes, coaches and staffers). But the potential customer pool will shrink quickly as the tournament progresses.
Each team can choose where to order from, so there's no guarantee how much, if any, business a restaurant might see. But the program is expected to help bolster an industry that, especially downtown, has struggled to keep going during the pandemic.
"We're super excited about the opportunity," said Chris Baggott, co-founder and CEO of Indianapolis-based delivery kitchen Clustertruck.
Indianapolis-based Cunningham Restaurant Group, which operates 35 restaurants under a variety of brands in Indiana, Kentucky and Ohio, also plans to participate. It will offer meals through its Nesso, Livery, Mesh, Union 50 and Café 251 downtown restaurants.
Cunningham will offer a limited number of menu choices, said Carissa Newton, the company's marketing director. Options were selected with an eye on affordability, given that some teams' meal budgets will be larger than others.
The restaurant chain plans to use its own servers as delivery drivers.
"We normally don't deliver, so this is a little bit out of our normal setup," Newton said.
But delivery is par for the course for Clustertruck, which operates ghost kitchens. Customers order meals online for delivery, the food is made to order and the restaurant has no dine-in locations.
Teams will have their choice of Clustertruck's entire menu, which ranges from pad Thai to burritos to burgers and more.
"We don't need to do anything different," Baggott said. "We anticipate that the teams will order just as any other customer."
Baggott said he knows Clustertruck won't have name recognition with most teams. "We're kind of an unknown brand to them." Outside the Indianapolis area, Clustertruck operates in only Columbus, Ohio, and Kansas City, Missouri.
Marcus Agresta, president of Indianapolis-based Piazza Produce and Specialty Foods, said he's unsure what to expect. "I really don't think anybody has a sense of what the heck's going to happen."
Piazza's customers include local restaurants who are hoping to supply some team meals, as well as the hotels that will host the teams, so he's been visiting those customers to get a sense of what they're anticipating.
In ideal circumstances, Agresta said, Piazza likes to have 10 days of lead time to fill orders, but he knows that window will likely be shorter during the tournament. "We're just trying to collect as much information as we can, as soon as we can."
Many of Agresta's customers have told him they're planning simple menus, and some are ordering convenience-oriented produce options. A customer that ordinarily orders whole heads of lettuce, for instance, might shift to precut bags during the tournament so kitchen staff can prepare meals more quickly.
"The simpler the menu, the better," Agresta said. "It helps people execute."
He also expects to receive orders for "a whole bunch of bananas," which he's been told are popular with athletes.
A local hospitality expert said the team-meal program could prove most beneficial to restaurants that offer healthy options, because the teams will likely have staff dietitians who provide strict nutritional guidance for their athletes.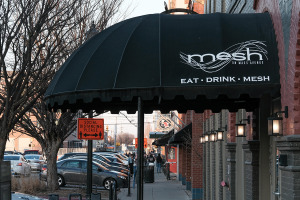 Teams "do have a very particular expectation of what their meals should look like," said Becky Liu-Lastres, an assistant professor in IUPUI's tourism, event and sport management department.
Liu-Lastres said the program could also create buzz that drives additional business to participating restaurants. If a team really enjoys a meal, she said, those athletes might recommend that restaurant to visiting family members in town for the games.
"This could be a potentially promotional opportunity," she said.
But some local restaurants are choosing not to participate in the program.
Loughmiller's Pub and Eatery is at 301 W. Washington St., an easy walk from the JW Marriott and the other hotels where teams will stay. But the restaurant has decided not to offer itself as a team-meal vendor because it's struggling to ramp up staffing.
"We didn't think we could do it right and [also] feed the customers in the restaurant," said Dave Livinghouse, the restaurant's managing partner.
In pre-pandemic times, Livinghouse said, Loughmiller's had a staff of about 30. It's now running on a crew of about a dozen and could use about eight more people. He said the restaurant is having a hard time finding people to hire.
Many former restaurant employees, he noted, have found jobs in other industries since the start of the pandemic.
Deciding not to participate in the program was painful for Loughmiller's, which saw business drop so low last year that Livinghouse went without a paycheck for months to keep the restaurant afloat.
"We hate to give up that money," he said.•
Please enable JavaScript to view this content.