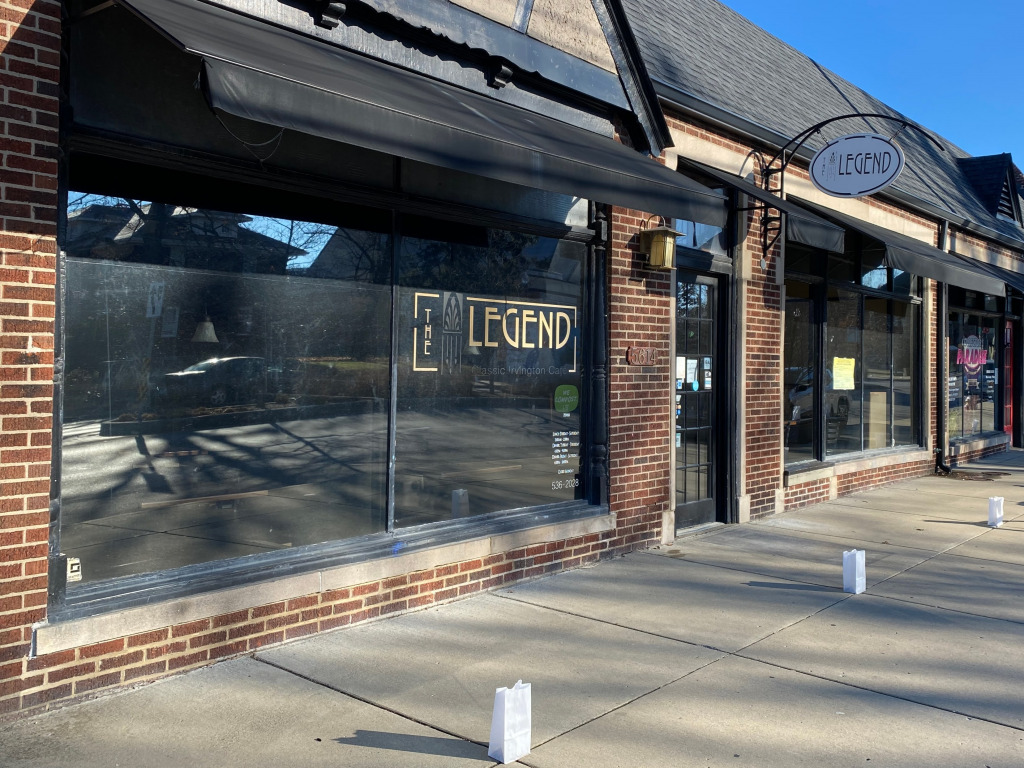 Lincoln Square Restaurants will open a Mediterranean dinner spot in Irvington, giving the company bookend locations on a 1920s Arts and Crafts-style retail strip in the heart of the historic neighborhood.
The Med, 5614 E. Washington St., is expected to open by March, Lincoln Square Restaurants co-owner Pete Apostolou said. A Lincoln Square Pancake House has served customers at 5648 E. Washington St. since 2016.
In addition to The Med, Lincoln Square's ownership plans to open its 10th pancake house by March, to be located on the first floor of the Indiana State Teachers Association building, 150 W. Market St.
The Med is planned at the former location of The Legend Classic Irvington Cafe, which closed in April after 18 years of business. The Lincoln Square Pancake House in the ISTA building will follow the bygone Educated Sandwich restaurant, directly across Capitol Avenue from the Indiana Statehouse.
Apostolou, a nephew of Lincoln Square Restaurants founder and Greek immigrant George Katris, said The Med will specialize in entrees such as spanakopita, baked lamb, gyros and souvlaki. The restaurant is applying for a beer and wine license to accommodate customers who visit during projected business hours of 4:30 p.m. to 9:30 p.m.
The Irvington neighborhood has endeared itself to Lincoln Square, Apostolou said.
"I love the hometown feel," he said. "The community is very tight. We take care of them; they take care of us."
Katris opened the first Lincoln Square restaurant in Kokomo in 1989. The Med will be the first restaurant in the Lincoln Square company to depart from the pancake house concept focused on breakfast favorites, sandwiches and salads.
The Med is expected to have around 15 employees on staff, while the new Lincoln Square Pancake House will have 25 to 30 employees.
Apostolou said employees for the ISTA pancake house are being trained at other Lincoln Square Pancake House locations.
"One of our strengths is that we have several Lincoln Squares we can pull from," he said. "It won't be like a new restaurant where people don't know what they're doing. Everyone will have at least a couple of months under their belt at a different Lincoln Square."
Please enable JavaScript to view this content.