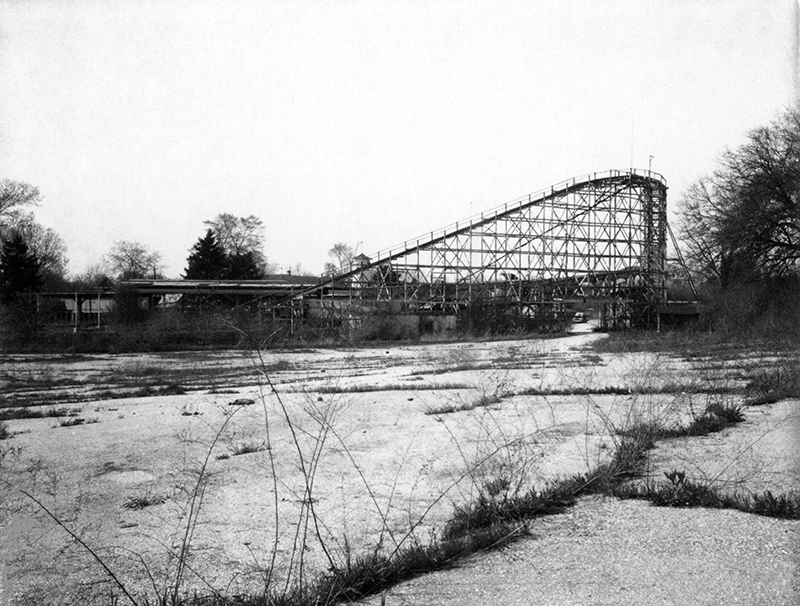 This photograph shows an aging and worn roller coaster at the former Riverside Amusement Park in the 1970s. Located adjacent to Riverside City Park, at West 30th Street between the White River and the Central Canal, Riverside Amusement Park was open from 1903 to 1970. Several factors led to the closure, including white flight, suburbanization and a deteriorating downtown. Racial inequality at the park was a major reason for its closure, as it had a "whites only" admission policy until 1963, when it faced significant backlash. Though it did amend the policy, the park's reputation never recovered. By 1978, all structures, including the roller coaster, were demolished. In its early days, the park competed with two short-lived Indianapolis amusement parks, White City and Wonderland Amusement Park.
Sources: Indiana Historical Society, historicindianapolis.com
Credit: This photo is courtesy of the Indianapolis Department of Metropolitan Development through the Indiana Historical Society. More images are available at images.indianahistory.org.
Please enable JavaScript to view this content.