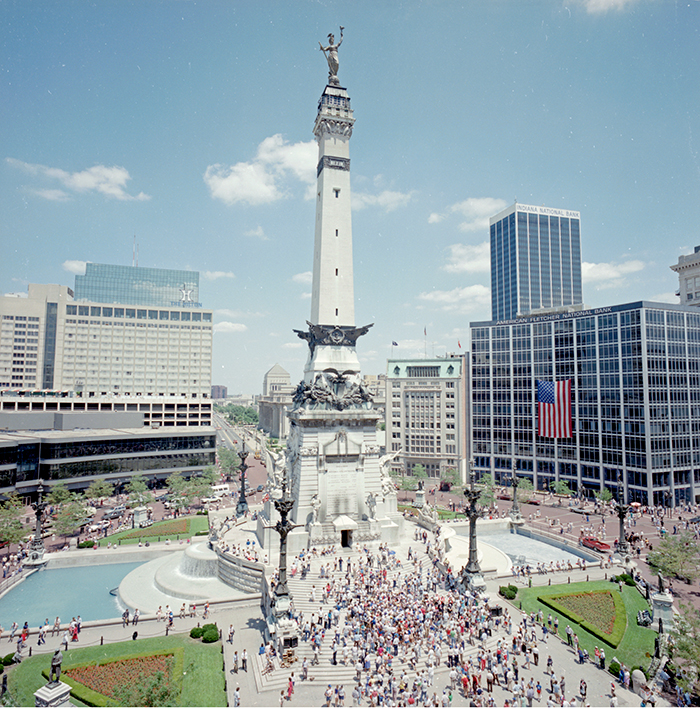 A crowd of people gathers in July 1985 on Monument Circle for a rally to bring a Major League Baseball franchise to Indianapolis at a time it seemed the league was looking to expand. After the Baltimore Colts moved to the city in the early '80s and the Indiana Pacers survived the ABA-NBA merger, many believed the city could support a major league baseball team. A group of local investors and businessmen put together an organization to focus on the effort, Indianapolis Baseball Inc., and even gave a potential team a name—the Arrows. It also worked to identify a location for a stadium. Momentum for wooing MLB to Indy eventually faded, and Indianapolis didn't even submit a bid in the early '90s when the league expanded.
Sources: Indiana Historical Society, IBJ research 
Credit: This image is courtesy of the Indiana Historical Society and is part of the Joseph and Georgia McGuire Photographs Collection. More images are available at images.indianahistory.org. 
Please enable JavaScript to view this content.