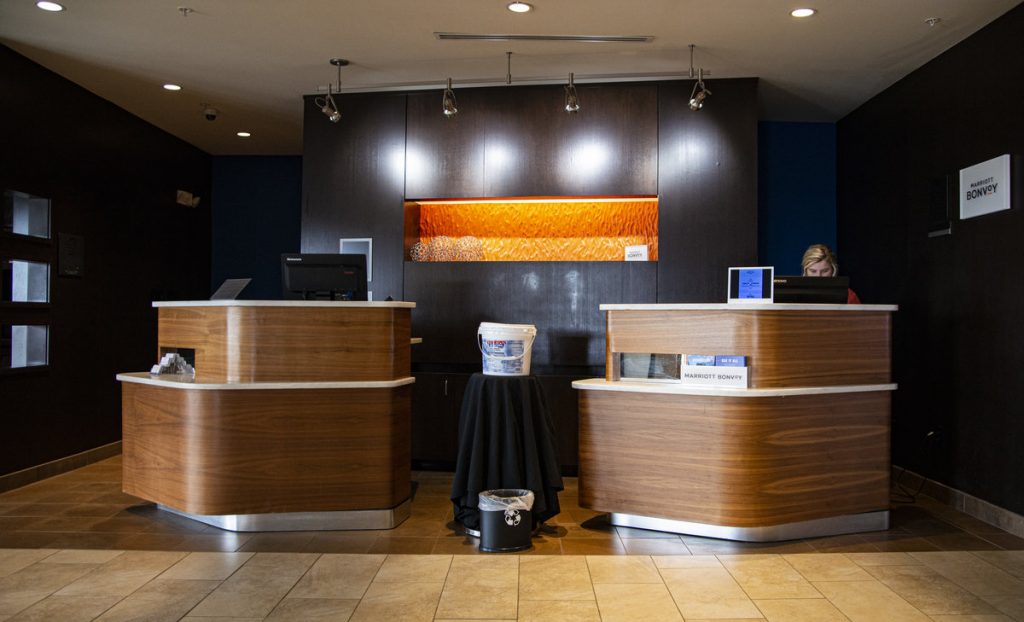 A local hotelier expects to lose more than $20 million from declines in travel tied to the coronavirus pandemic, according to a lawsuit filed against its insurer earlier this month.
Indianapolis-based MHG Hotels LLC and its 25 subsidiary holding companies on May 1 sued EMC Risk Services LLC in Marion County Superior Court, after the insurer rejected a claim for business interruption losses.
MHG Hotels operates at least 18 hotels under various brands, with most of those in central Indiana. It also has several properties under development.
The hotel operator alleges the Des Moines, Iowa insurer breached its contract, acted in bad faith and committed fraudulent misrepresentation by denying claims.
MHG's insurance policies do not specifically exclude coverage of pandemic events or government shutdowns, according to the lawsuit, which also alleges the claim it filed was not properly investigated by the insurer before denial.
MHG said it has "suffered substantial business loss … [that is] continuing to increase. These losses are expected to exceed $20 million."
The company has also been forced to temporarily close or modify operations for several properties and lay off hundreds of its employees.
CEO Sanjay Patel told IBJ in early April that the hotel industry had an "abundant amount of supply that just isn't being used" because of the virus. Occupancy rates have consistently hovered around 20% in the Indianapolis metropolitan area—and far lower downtown—since late March.
"It's all ruined—there's no demand," Patel said.
At least 10 downtown hotels have closed for an extended period because of COVID-19, according to Nashville hotel benchmarking firm STR. At least four of those hotels have reopened.
MHG in its lawsuit alleges it was was informed its claim would be denied March 24, just one day after it was submitted to EMC.
Patel "received several calls from EMC informing him that EMC did not intend to cover [the] losses, and that he should expect a denial letter in the coming weeks," the suit says. The denial letter was received April 24.
MHG requested compensatory and punitive damages, as well as legal fees and interest. It also asked for a jury trial.
Several Indianapolis area businesses have tried to combat major revenue losses inflicted by COVID-19 by filing business interruption claims. But insurers have generally denied those requests, sparking several lawsuits since April.
Indiana Repertory Theatre sued its insurer April 7 on similar grounds to MHG.
Patel and EMC did not return calls requesting comment.
Please enable JavaScript to view this content.