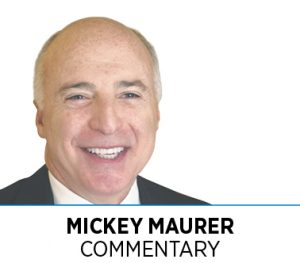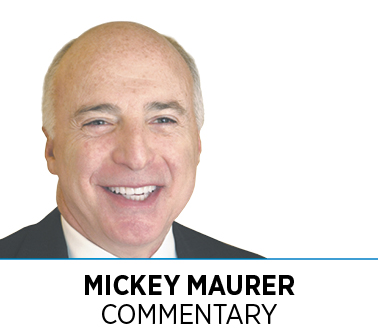 KRAKOW, Poland (May 6)—Dzien Dobry.
This dispatch comes to you on our last day of service to refugees from the Russian invasion of Ukraine. We completed 10 days on the front—not the front gallantly defended by Ukrainian citizens (both soldiers and civilians) against Russian missiles and brutal Russian thugs, but the derivative front where each day innocent wives and children struggle for food, clothing, shelter and not to be overlooked, a human touch with people who care about them and their plight.
Every morning at 10 a.m., about 600 refugees holding babies or pushing strollers queued up at the Krakow Jewish Community Center waiting to fill bags with what they needed—modest amounts of sugar, coffee, sandwiches, cornflakes, tea, grains, milk, baby food and more. Our food pantry was open until 6 p.m. but often we closed our doors around 3 p.m. because our shelves were bare. Even the dog food was gone.
The JCC has distributed 55 tons of food and supplies, and yet, a line still formed every day. When available, we handed out bananas, apples and chocolate bars—one to a customer, loosely enforced. Most of our customers only spoke Ukrainian, but you do not need to speak their language to read their fear, hunger, shock—gratitude.
Fear also permeated the psyche of our fellow volunteers—Poles who felt the Russian Bear would make good on threats to punish Poland for providing aid to the Ukrainians. Our new friends also expressed a mixture of pride in Ukrainians who are fighting for their freedom coupled with apprehension that Russian advances in Ukraine would unloose another 2 million refugees on Poland, already caring for more than 3 million of their desperate neighbors. Some volunteers packed and gassed their automobiles, ready for an immediate dash to safe havens including the Czech Republic.
By our best estimate, 90% of the more than 50,000 "customers" assisted by the JCC and its partners are non-Jews, although that question was never asked. Today, Germany has extended a welcoming hand to Ukrainian refugees, including Jews. What an irony! More than 75 years ago, fortunate Ukrainian Jews fled to Russia to escape the Germans, and today some Ukrainian Jews are fleeing to Germany to escape the Russians. Many refugees prefer to remain in Poland in the hope that when the hostilities subside, they will be free to return to their homes and rebuild.
We conversed with refugees who spoke English, including a Ukrainian English teacher with three young children in tow. Her husband is an anesthesiologist who stayed behind to work at a field hospital. She explained that less than a month ago, they had a house and a car and her kids were taking piano lessons. "It all disappeared in an instant as our world collapsed around us," she said. In the midst of her narrative, she cried. When my wife began to cry, she said to Janie, "It will be okay." But will it? Ukraine may never fully recover from the devastating effects of this abhorrent war.
During our 10 days, we did not see a single able-bodied male refugee. Like the English teacher's husband, they stayed behind to defend their country. In a modern twist, loved ones cannot only watch the war live on social media but can talk to their soldiers every night by satellite phone—until they no longer answer.
Yet, Janie and I would walk less than 10,000 steps into the center of Krakow to make the war all but disappear inside the sanctuary of a Michelin star restaurant complete with oysters and mussels harvested from the Baltic Sea—a guilty pleasure.•
__________
Maurer, a shareholder in IBJ Media., can be reached at mmaurer@ibj.com.
Please enable JavaScript to view this content.