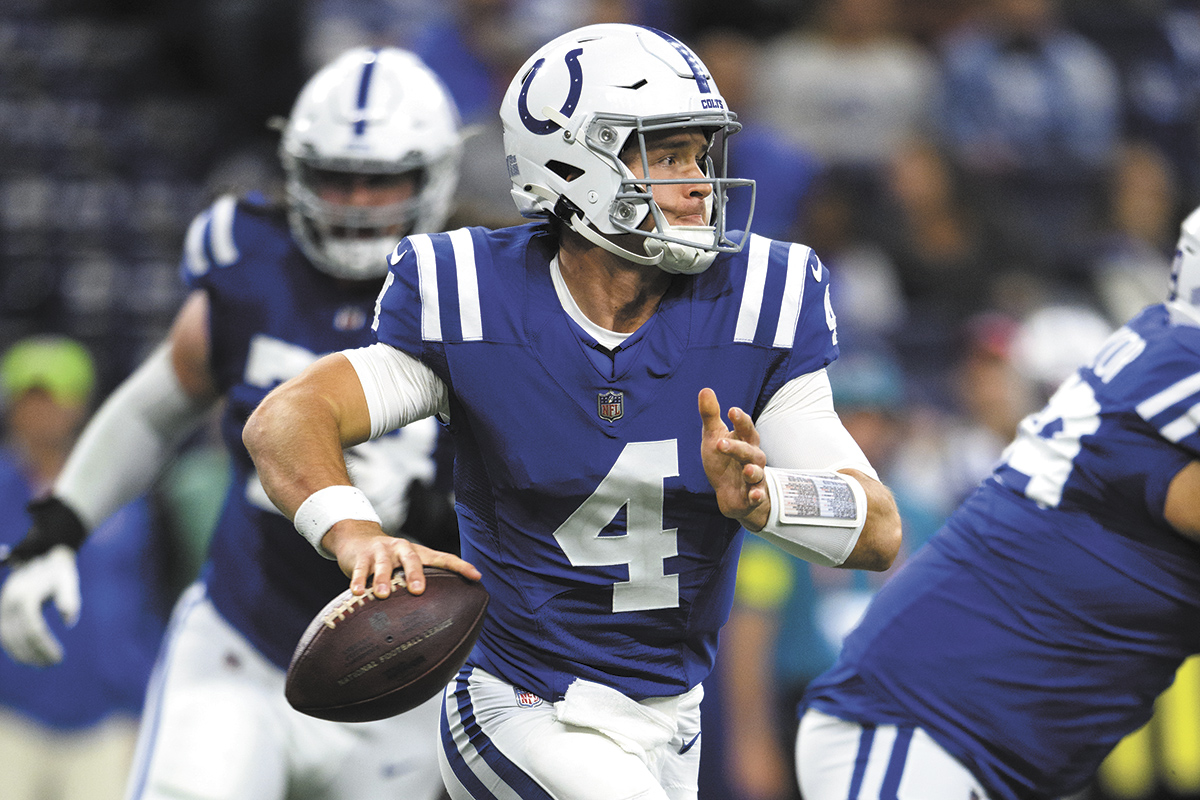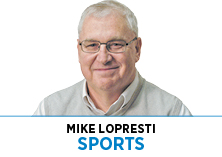 The Colts have become a dynasty. Not in division titles or Super Bowls. Good heavens, no.
But is there an NFL franchise out there more accomplished at who-could-possibly-see-this-coming mishaps, mistakes and misfortunes? The guess is no. A study of the recent past would suggest the Colts are the champions, with a list that has become truly astonishing.
The latest left turn, of course, was on full display this past Sunday in Lucas Oil Stadium. When Matt Ryan was acquired with such fanfare and hope in March—only 11 days before April Fool's Day, by the way—who possibly could have seen last Sunday coming? Week 8, and he's on the bench—probably for good. Now starting for your Colts is Sam Ehlinger, whose last official pass had been thrown against the Colorado Buffaloes two years before in the Alamo Bowl.
Who saw it coming that the Colts—or at least the man upstairs in the owner's box—would be so appalled about the quarterback situation, they would reboot with a 3-3-1 record that was better than 17 teams in the NFL, including the entire NFC South?
But it has been like that around here for some time; inexplicable twists that are this guy's fault or that guy's fault or everybody's fault or nobody's fault. Been that way since Jan. 7, 2010, Super Bowl XLIV in South Florida, when the Colts botched an onside kick recovery, blew a lead and lost to New Orleans.
But they'd be back, correct? Peyton Manning was only 33, and this was their second Super Bowl in four years. As Jim Irsay vowed, plenty more Lombardi Trophy chances to come.
Who could possibly have seen it coming that, just two years later, the Colts would be 2-14, the coach in that Super Bowl—Jim Caldwell—would be fired, and Manning would have thrown his last pass in Indianapolis? Or that a quarterback who had made 227 consecutive starts and not missed a game in 13 years would be out an entire season? Or that the Colts would ever, ever, ever voluntarily unlock the door for Peyton Manning to leave?
At least the miserable season got the Colts the No. 1 draft pick, and there was Andrew Luck to draft as the star quarterback of the future. Manning 2.0.
Who could possibly have seen it coming that Luck's career would last only 86 regular-season games? That one day the Colts would find themselves without a starting quarterback two weeks before the season opener because their Pro Bowler suddenly decided to retire at the age of 29? That's happened to how many teams? Ever?
Arriving with Luck had been new coach Chuck Pagano. As Pagano fought leukemia, the Colts went 11-5. Then 11-5 again, then 11-5 again. He put Indianapolis in the 2014 AFC title game. He won 16 consecutive games against AFC South opponents. He beat cancer. Storybook stuff. Lucas Oil Stadium chanted his name.
Who could possibly have seen it coming that, by 2017, he would be fired an hour after the last game of a 4-12 season?
The Colts had become a symbol of quarterback stability through the Manning and Luck years. The same guy taking snaps, game after game, season after season.
Who could possibly have seen it coming that, from the August night in 2019 when Luck rode his bicycle into the sunset, the Colts would start four different quarterbacks in their next four season openers—and none of them worked out for long?
Back in 2014, the Colts won the AFC South. They owned that division. That was their ninth title in 12 years. AFC South championships were as assumed in this town as road construction.
Who could possibly have seen it coming that, eight years later, the Colts have never won another? Tennessee has been champion. Houston and Jacksonville, too. Everyone but Indianapolis, going from 9-for-12 to 0-for-7. And 2022 doesn't look good, either.
In November of 2016, the Colts beat Tennessee 24-17, giving them 16 wins in the past 17 meetings against the Titans. If all else failed, they could always get well against Tennessee.
Who could possibly have seen it coming that, two weeks ago in Lucas Oil Stadium, the Colts would lose to the Titans for the fifth consecutive time? That series tilt is the very symbol of Indianapolis frustration about how the glory days have faded.
In 2018, Adam Vinateri made 85% of his field goals and 94% of his extra points in the season he turned 46. He had all but picked up a new first name, invariably referred to as Ageless Adam Vinatieri. Not to mention GOAT.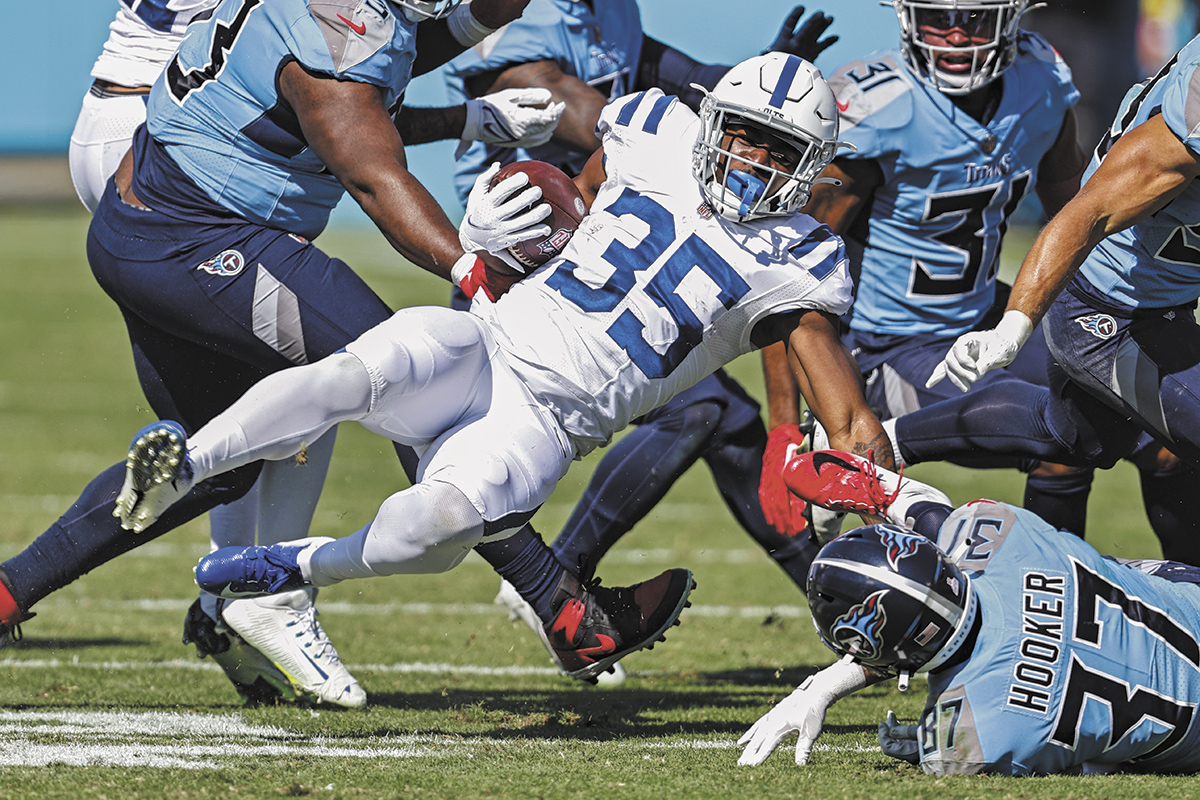 Who could possibly have seen it coming, that it would all just suddenly … vanish? Everyone gets old, but for a golden Hall of Fame career that had lasted eons to end so abruptly in such muted gray, who expected that?
A year ago, the Colts shared the best turnover margin in the entire league, led by 33 takeaways.
Who could possibly have seen it coming that they would enter this November next to last, with only eight takeaways? Or that the quarterbacks would have 13 turnovers? The entire Philadelphia Eagles team has two. Or that Indianapolis, stressing the need for a good start from training camp onward, would trail at halftime in all of its first eight games? Not even the 0-16 Detroit Lions from 2008 did that.
No, Manning was never supposed to leave, and Luck was never supposed to retire, and the Tennessee Titans were never supposed to become the princes of darkness, the AFC South was never supposed to become mission impossible, and the quarterback position was never supposed to come with an ejector seat. Used to be, the only real concern around here was finding a way to beat the New England Patriots.
It is the endless ordeal of trying to negotiate the unusual, the unexpected and often the bizarre that has become part of the Colts identity, especially at the single most important position in all of team sport. Now it's Sam Ehlinger, No. 4 in your program. Vinatieri's old number. Time moves on.
Back on that 2010 Super Bowl Night in Florida, as old Purdue Boilermaker Drew Brees celebrated his Saints' title—he attended the same high school as Ehlinger, incidentally—the Colts were assumed to be only taking a break in their glorious march. Manning was still an MVP; everything was in place for more Roman numerals.
Fifteen NFL franchises have played in the Super Bowl since that day. The Colts are not one of them. In the 12 years from 1999-2010, Indianapolis was 84 games over .500 in the regular season with one starting quarterback. In the 12 years from 2011 to now, the Colts are six games over .500 with 13 starting quarterbacks.
Who could possibly have seen that coming? "You just don't know how things are going to shake out," Ryan said the other day as the latest name on the stack of Indianapolis ex-quarterbacks. "Nobody has a crystal ball."
Especially around here.•
__________
Lopresti is a lifelong resident of Richmond and a graduate of Ball State University. He was a columnist for USA Today and Gannett newspapers for 31 years; he covered 34 Final Fours, 30 Super Bowls, 32 World Series and 16 Olympics. His column appears weekly. He can be reached at mjl5853@aol.com.
Please enable JavaScript to view this content.