For utilities, it's a way to finance a multimillion-dollar project without taking out a bond with large interest payments.
For utility customers, it's a way to get charged for new power plants before they ever go online.
Now, Indiana lawmakers are deciding whether to apply the concept to natural gas facilities.
As utilities prepare to retire old, dirty, coal-fired units at power plants and replace them with cleaner sources of energy, some say natural gas is the logical answer. A bevy of utilities, including AES Indiana, Duke Energy Indiana and CenterPoint Energy, are in various stages of shifting to natural gas.
Indiana Republicans are encouraging that shift in a bill advancing through the Legislature. House Bill 1421 would add natural gas to the list of clean-energy projects state utility regulators could consider for a financial incentive known as "construction work in progress," or CWIP for short.
The concept is a financial mechanism that allows utilities to finance the projects by billing customers while the plant is under construction, often several years before a plant delivers its first kilowatt hour of electricity.
The House passed HB 1421 last month by a vote of 71-26, largely along party lines. On Thursday, the Senate Utilities Committee approved the bill along party lines and sent it to the full Senate for considerations.
Supporters say the measure will help Indiana make the transition from coal to cleaner sources of energy. In addition, they predict the bill will save customers money because utilities will no longer pass along the costs of bonds and interest. They say it's only fair to offer advanced billing for natural gas projects because it's available for many other sources of energy generation.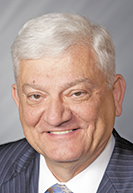 "We are saying the same CWIP that is available to windmills, solar, coal, will be available to gas, whether it's replacing a coal-fired facility or new construction," the bill's author, Rep. Ed Soliday, R-Valparaiso, told the House Utilities Committee.
But some opponents of the bill say Indiana should be moving away from fossil fuels, such as natural gas, which are widely blamed for climate change. They say the state should not be encouraging more natural gas plants.
Rep. Matt Pierce, D-Bloomington, said state law should not be revised to include natural gas as a clean energy.
"One of the things I have a little bit of heartburn about," Pierce said, "is we take things that I don't think necessarily are clean energy, but we define them as clean energy."
Burning natural gas for energy results in fewer emissions of nearly all types of air pollutants and carbon dioxide than burning coal, according to the U.S. Energy Information Administration.
Yet natural gas is mainly methane, a strong greenhouse gas, and not as clean as solar or wind power. And drilling for natural gas through fracking—or fracturing underground rocks with high-pressure liquids to release the gas—can produce large volumes of contaminated water.
'Reliability fuel'
AES Indiana, which serves 500,000 customers in central Indiana, plans to convert its largest and dirtiest power plant, the Petersburg Generating Station in southwestern Indiana, to natural gas by 2025. The utility said it would consider financing such a shift through the advanced billing of customers if the Legislature approves the bill.
"New technology presents us with a tremendous opportunity to reduce our environmental impact and power greener customer choices by making smart and balanced investments in our generation portfolio," AES Indiana spokeswoman Kelly Young said in an email to IBJ.
Duke Energy Indiana, which serves 840,000 customers across the state, said a natural gas plant "is part of the preferred portfolio" but the company hasn't finalized any decisions.
Other utilities are in the process of shutting down coal-fired units but haven't announced what will replace them, opening the door for natural gas.
Merrillville-based Northern Indiana Public Service Co. plans to retire two of the four coal-fired units at its R.M. Schahfer Generating Station in Wheatfield and transition to other fuel sources. Indiana Michigan Power plans to retire its coal-fueled Rockport Plant.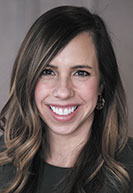 The Indiana Energy Association, a trade association that represents 14 investor-owned electric and natural gas utilities, calls natural gas a "critical fuel"—and the only one left out of the state's advanced billing policy. Last year, the General Assembly approved the use of the concept for small modular nuclear reactors, adding it to a long list of other fuel sources.
"Natural gas is a reliability fuel that keeps the lights on, and natural-gas policy must reflect this reality," Danielle McGrath, the association's president, told the House utilities panel earlier this year.
She said the legislation would mean lower plant financing costs that customers eventually pay as part of their monthly bills and phases in rate impacts gradually over time rather than all at once.
A free loan?
But a host of environmental and consumer advocates say advanced billing for power plants under construction is an unfair way of pushing costs onto consumers years before the plant produces electricity—effectively, a free loan for an expensive capital project.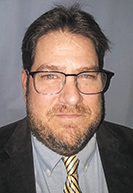 "What CWIP does is raise bills," said Kerwin Olson, executive director of Citizens Action Coalition of Indiana, a utility consumer group. "CWIP assumes that captive ratepayers have nothing better to do with their money than give loans to monopoly utility companies."
He added that the Legislature "doubled down on coal" about 15 years ago, allowing utilities to spend billions of dollars upgrading coal plants. Now Indiana utilities are retiring coal plants that can't compete with cheaper, cleaner fuel sources.
"We're making the same mistake right now, except with gas," he said. "The Legislature is enabling the utilities to sink billions into gas plants which will be obsolete and too expensive in a decade, if not sooner—once again leaving Hoosier ratepayers holding the bag."
Shannon Anderson, director of advocacy at Earth Charter Indiana, a clean-energy group, said the bill could harm electric customers by authorizing "drastic cost recovery" on new projects without adequate oversight.
"HB 1421 seeks to add one more carbon-emitting form of thermal energy," she said. "We should be very careful not to create for ourselves a system where we create an incentive for producing more of it, when we should be incentivizing the reduction of it."
Advanced Energy United, a Washington, D.C.-based trade group that promotes clean energy, pointed out that natural gas prices have "skyrocketed" in the past year, putting a pinch on Hoosier customers.
"Building new fossil-fuel generation, we feel, adds unnecessary capital costs and risks for ratepayers," spokeswoman Caryl Auslander said.
Natural gas futures soared from about $1.50 per British thermal unit (or BTU) in the summer of 2020 to about $9.25 last fall, due to high temperatures and growing demand for electricity to cool houses, according to market researcher FactSet and news service Reuters. Since then, they have fallen to below $3, due to an oversupply of natural gas and a warmer-than-normal winter.
Despite the objections, the legislation appears to be on a track to advance, due to overwhelming support from Republicans.
Soliday, the bill's author and co-chair of Indiana's 21st Century Energy Task Force, said the state needs a balance of renewables and so-called baseload generation from traditional sources, such as coal and natural gas.
He acknowledged the state is in a transition from coal to cleaner energy sources, and said natural gas is a logical stepping stone.
"We need to keep our options open. We need to be able to pivot," Soliday said. "And we need to be able to do so at the least cost to the consumer."•
Please enable JavaScript to view this content.