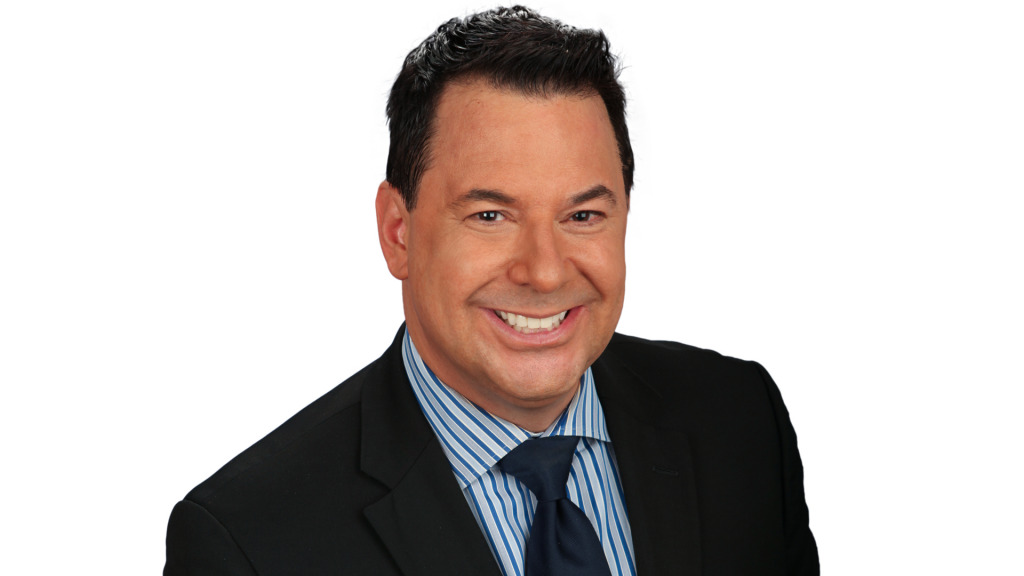 Six years after Carlos Diaz returned to his hometown to work for WTHR-TV Channel 13, he announced plans on Wednesday to move to Florida with his family.
A co-anchor of the station's "13Sunrise" since 2020, Diaz is an alum of Greenwood High School and Indiana University. WTHR hired Diaz as "13Sunrise" reporter in 2016.
In a Facebook post, the 51-year-old Diaz wrote that he's "officially retiring from the TV news business."
Before working at WTHR, Diaz was sports anchor for "Morning Express with Robin Meade" on cable network HLN and a correspondent for syndicated entertainment news show "Extra."
After his final WTHR shift on Dec. 8, Diaz will move to Orlando with his wife, Olga, 6-year-old son Dacio and 5-year-old daughter Deyla.
"I'm going to focus on being a great husband and a loving father," Diaz told the IBJ. "Family first."
The sport of golf is a major factor in the family's decision to relocate, Diaz wrote at Facebook. Olga was hired in 2021 as vice president of communications for the Florida-based Junior Tour Powered by Under Armour.  Dacio, meanwhile, placed fifth among players 6 years old and younger in the 2022 U.S. Kids Golf World Championships tournament in Pinehurst, N.C.
"Dacio is pumped that he gets to play golf outside in January," Diaz wrote.
In his role as "13Sunrise" reporter, Diaz covered the 2017 presidential inauguration and the 2018 Winter Olympics in South Korea.
Diaz started his broadcast career as a morning show host at WZPL-FM in Indianapolis, was an entertainment columnist with The Indianapolis Star from 1994-97 and worked at WNDE-AM and WRZX-FM before taking a TV sports anchor job in Miami in 1997.
He later became a ESPN SportsCenter correspondent, an anchor for NBA TV, a host for "Celebrity Justice," and "TBS Weekend Extra," and  correspondent for "Extra" from 2002-10.
He also spent nearly five years in several roles at CNN and CBS Radio.
Please enable JavaScript to view this content.