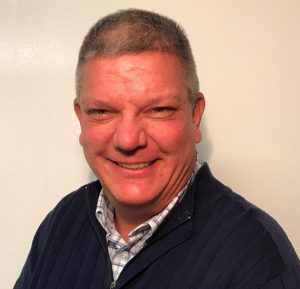 A Texas-based organization focused on research related to motorsports safety and performance is moving its headquarters back to its original hometown of Indianapolis.
The International Council of Motorsport Sciences, established in Indianapolis in 1988, will relocate from Denton, Texas, later, this month after hiring veteran motorsports exec Tom Weisenbach as its new executive director. The council announced both moves Tuesday morning.
The 501(c)3 not-for-profit is considered an influential safety and research organization in the motorsports community and is comprised of scientists, educators and other professionals involved in improving safety and performance standards throughout the industry.
Former Methodist Hospital CEO Sam Odle and longtime Indianapolis physician Terry Trammell were both founding members of the group.
The ICMS was originally headquartered in Indianapolis but moved to Texas in 2011 when retiring executive director Don Andrews, who had a business in between Fort Worth and Dallas, took the helm.

Weisenbach is a Ball State University graduate with more than 20 years of experience in motorsports. He has worked with National Hot Rod Association, Indianapolis Motor Speedway, IndyCar and sponsorship kingpin Keystone Marketing.
He also launched the Motorsports Safety Education Foundations in 2013, working with sanctioning bodies, racetracks and drivers on drive safety education.
Weisenbach began the new job the first week of June. He said the headquarters switch is expected next week. The ICMS has only one full-time employee uses several contractors for website hosting/design/updates, media relations, accounting, event registration and event planning, among other work.
Weisenbach said he plans to engage motorsports safety product manufacturers more heavily with the organization, indicating he has "heard from several companies asking how they can get involved."
"The ICMS is looking forward to working with Tom as we build upon the strengths of our past," ICMS Chairman Dr. Rob Seal said in written remarks. "Not only to ensure that we remain vibrant and at the forefront of innovations and initiatives in motor sport safety, but that we continue to grow and are able to disseminate this knowledge more widely."
The council is likely to make the coronavirus pandemic a big part of its mission in the coming months, as it addresses concerns and questions from its membership about the short and long-term impacts from the COVID-19 virus.
The organization is also planning to offer a virtual option for individuals who cannot travel to Indianapolis for this year's annual meeting at the annual Performance Racing Industry trade show, scheduled for Dec. 10-12. PRI and its ancillary events are still on the city's convention calendar, but Weisenbach said it's unclear what travel restrictions might still be in place through the end of the year.
The ICMS has held its Annual Congress at the PRI show each year at the Indianapolis Convention Center since 2013, as well as from 2007 to 2009 and from 1988 to 1989. The event attracts sanctioning-body personnel, scientists and medical professionals, contractors, team members and industry leaders.
"One might ask why would medical professionals attend PRI?" Weisenbach said in an email to IBJ. "Our members are always wanting to communicate with all of the tracks, sanctioning bodies, teams, drivers, manufactures of cars and components, and the safety equipment companies about what our community has learned. Sharing the knowledge is so critical for motorsports! We have to have an open and consistent dialogue with these folks and it has to go both ways. PRI allows our members that opportunity."
Please enable JavaScript to view this content.