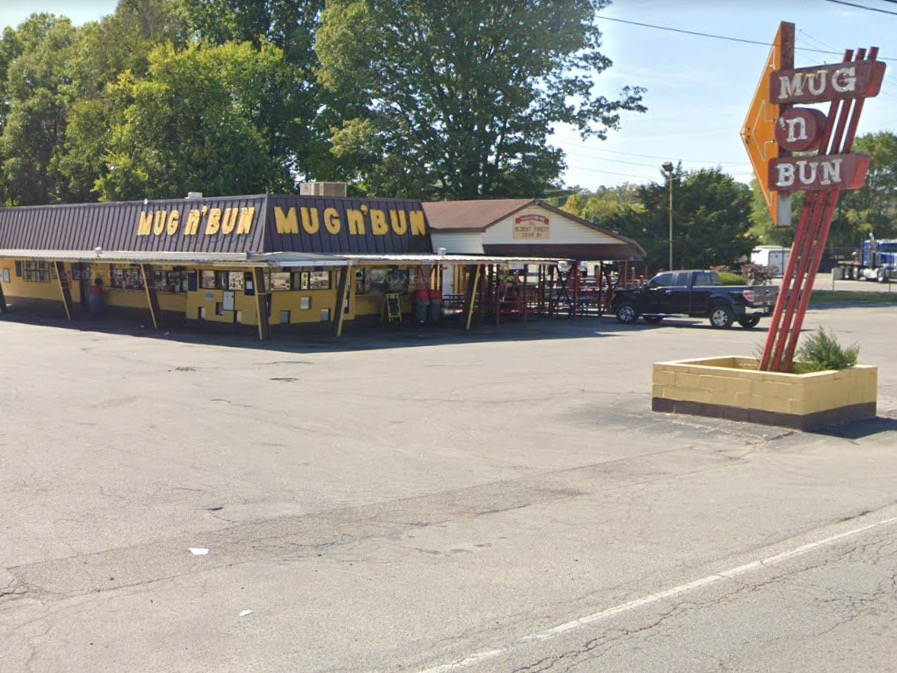 Root beer at the Mug-n-Bun drive-in is a beverage tradition in Speedway that rivals milk awarded to Indianapolis 500 winners. Now, a new owner is being sought to continue the restaurant's legacy.
According to a listing by Re/Max Advanced Realty, Mug-n-Bun is for sale with an asking price of $2,199,000.
Electrician Jay Watson purchased the restaurant for $1.2 million in 1998. Mug-n-Bun, 5211 W. 10th St., originally opened as a Frostop drive-in in 1956. The Mug-n-Bun name was added in the 1960s, when the business exited the Frostop chain.
The for-sale listing includes four parcels of land, the drive-in restaurant, the Mug-n-Bun Pizza shop, an indoor seating area added in 2009 and a residence. Furniture, fixtures and equipment are included in the offering.
Known for curbside service, breaded tenderloin sandwiches, hand-dipped onion rings and made-on-site root beer, Mug-n-Bun was featured on a 2018 episode of Travel Channel series "Man vs. Food."
The retro restaurant accepted only cash until January 2010, when customers were allowed to make purchases with credit and debit cards.
Please enable JavaScript to view this content.