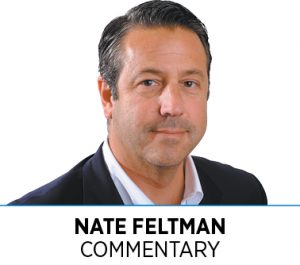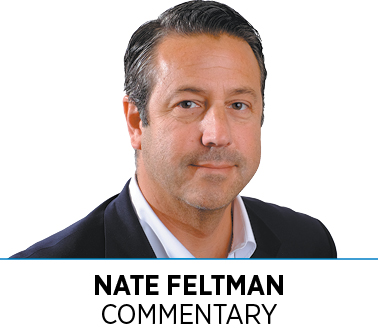 Many trends have accelerated since the onset of the pandemic. How we work, shop and socialize have changed dramatically. The worker shortage that had started to materialize before COVID-19 now has forced many retailers, manufacturers and service providers to reduce hours or close altogether on certain days due to worker shortages.
Pre-pandemic, economists were warning that further economic growth would be limited as a result of worker shortages. Many innovative programs began to appear that resulted in more people gaining access to the labor market, including initiatives to assist ex-offenders entering the workforce. Companies like RecycleForce are providing ex-offenders the opportunity to rebuild their lives through work.
Economists predict that America's worker shortage will not be a short-term problem. For the first time in our country's history, the number of working age people shrank. The Census Bureau estimates that the U.S. population ages 16–64 fell 0.1% in 2020, the first decline in decades. Declining immigration, baby boomer retirements and a slowing birth rate have all contributed to the drop in the working-age population in America.
Entrepreneurial thinking will be needed to address Indiana's workforce needs of the future. How can we bring more people into the workforce and give them the dignity of earning a living for themselves and their families? Beyond giving ex-offenders an opportunity to reintegrate into society and find the dignity of work, what other investments can we make in Indiana's human capital potential?
One answer is to ensure that all Hoosiers have access to healthy food and that we end hunger in Indiana. According to Feeding America, the nation's largest hunger-relief organization, approximately one in six Hoosiers is food-insecure, or just over 1 million Hoosiers. These Hoosiers lack access to enough healthy food for an active, healthy life for themselves and their families.
When 1 million Hoosiers are hungry, or unhealthy as a result of poor nutrition or inability to afford regular meals, we have not only a moral obligation to try to assist but also an economic one.
A recent McKenzie & Co. study found that food-insecure Hoosiers need 90 million pounds of produce per year but receive only 35 million pounds (38.9%); for protein, the need is 27 million pounds, but only 16 million pounds is consumed (59.3%); for dairy, the need is 46 million pounds, but only 8 million pounds is consumed (17.4%).
Gleaners is working to close these gaps and is making great progress. According to CEO John Elliott, 103 million meals were distributed to Hoosiers for the 12 months ending this March—five times the number distributed in 2016. Gleaners now serves 21 Indiana counties in central and southeastern Indiana and supports over 300 local food pantries, schools, soup kitchens and community centers.
In an effort to attack the roots of food insecurity, Gleaners is embracing entrepreneurial thinking. It is proposing an agri-hub solutions center that would serve as an incubator where new ideas for assisting hungry Hoosiers are tested and refined. The ultimate goal is to increase the volume of nutritious products available to insecure households at lower costs. The new agri-hub incubator would be located adjacent to Gleaner's main warehouse on the west side of Indy.
Gleaners is inviting all of us—not-for-profit, for-profit, higher education, government and charitable foundations—to think about new social and economic models that can help solve the often-generational challenge of food insecurity. Let's answer the call and invest in the potential of 1 million food-insecure Hoosiers.•
__________
Feltman is CEO of IBJ Media. To comment, email nfeltman@ibj.com.
Please enable JavaScript to view this content.