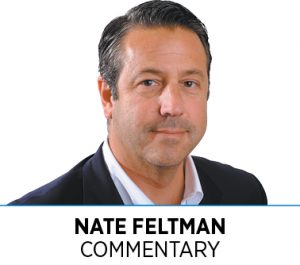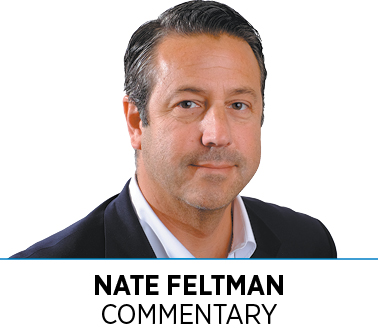 I get the sense that the majority of Americans are not happy with the current direction of our country. COVID policies that do not make any sense, high inflation, increasing national debt, supply-chain bottlenecks, labor shortages, a weak foreign policy and a president who often cannot coherently project strength and a vision for the future of America.
I believe most Americans were hoping that President Biden would tone down the political rhetoric that so often leads to further divisions and begin to use the bully pulpit to find common ground and begin to heal some of what divides Americans today. Historically a moderate Democrat, Biden has permitted (intentionally or not) his party's far-left forces to have the loudest voice and damage his administration's agenda.
Meanwhile, Republicans are poised to pounce in November and win back majorities in the House and Senate. Historically, it is common that the party not occupying the White House wins back seats and retakes majorities in Congress in the midterm. In modern times, the party out of power picks up 30 seats on average in the House and Senate—easily enough for Republicans to control Congress. Perhaps Republicans will do even better than the average given recent redistricting and the incoherent policies and voice emanating from the White House.
Assuming Republicans win control of Congress, what do we have to look forward to other than gridlock as we approach the 2024 presidential race? Republican Minority Leader Kevin McCarthy has let us know that Republicans will investigate whether the Biden family made millions in its dealings with China while Biden was vice president. While clearly problematic if true, given all of the wealth politicians on both sides of the aisle accumulate while they are elected officials, it's not clear to me that this is a winning issue at the voting booth.
Neither is a Republican effort to eliminate the moderate elements of the party. Earlier this month, Reps. Liz Cheney and Adam Kinzinger were censured by the Republican National Committee for their participation in the congressional committee investigating the Jan. 6, 2021, Capitol riot.
According to one of the resolution's sponsors, the censure was aimed at calling out Cheney and Kinzinger for their decision to "defy party leadership." The real issue at play for the Republican Party is fealty to Trump. Cheney and Kinzinger have been vocal critics of Trump's claims that the election was stolen and of his role in the Jan. 6 riots.
Then there is former Vice President Mike Pence's recent declaration that "President Trump is wrong" about the vice president's ability to overturn the election results when he presided over the Senate in the certification of the 2020 election results. Clearly, Pence has decided that obedience to Trump at all costs is not for him.
Given that Pence's statement came shortly after the RNC's censures and formal declaration that the events of Jan. 6 were "legitimate political discourse," Pence clearly has a much different take on the events of that day than that of his former boss and the current Republican party leadership.
My hope is that we find voices in politics that are hopeful for America and point to real policies that can improve the lives of all Americans. Bashing the other side might feel good in the moment and move some people your way, but some of America's strongest moments and progress have come when leaders have been unified and have brought along moderates from across the aisle. I believe Americans are tired of revenge politics on both sides.
Until we find such leaders, I'll settle for gridlock.•
__________
Feltman is publisher of IBJ and CEO of IBJ Media. Send comments to nfeltman@ibj.com.
Please enable JavaScript to view this content.