Generating electricity using gigantic wind turbines is a massive win for green energy. But everything has its price.
In this case, the price is paid in part by a couple of types of innocuous flying mammals that most Hoosiers rarely notice, unless they happen to glimpse one chasing bugs on a warm summer evening: the federally endangered Indiana bat and the threatened northern long-eared bat.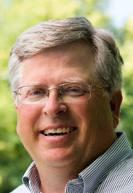 "Bats as a species are in severe decline across the U.S., so there's a particular interest in them," said Larry Clemens, The Nature Conservancy's state director. "We as a society don't necessarily pay much attention to them, but the agricultural industry knows there's value to what they do."
In a shining example of the law of unintended consequences, the windmills that help produce green energy also do serious, worldwide damage to bat populations. But The Nature Conservancy's Indiana Chapter has been quietly working to address the problem.
No one has definitive numbers on bat deaths, but the U.S. Geological Survey guesstimates that "tens to hundreds of thousands die at wind turbines each year in North America alone."
If one wonders how a sonar-equipped animal that maneuvers like a jet fighter can get clocked by a gigantic windmill blade, remember that, on a mildly breezy night, the tips of those turning blades can reach 120 miles per hour or more.
Windmills are just one, and far from the primary, cause of a steep decline in worldwide bat numbers. Others include disease and loss of habitat to development. The fate of these flying mammals is of great concern to more than just environmentalists, because their primary diet is agricultural pests. And lots of them.
Indeed, their bug-removal efforts are worth an estimated $23 billion to U.S. agriculture annually.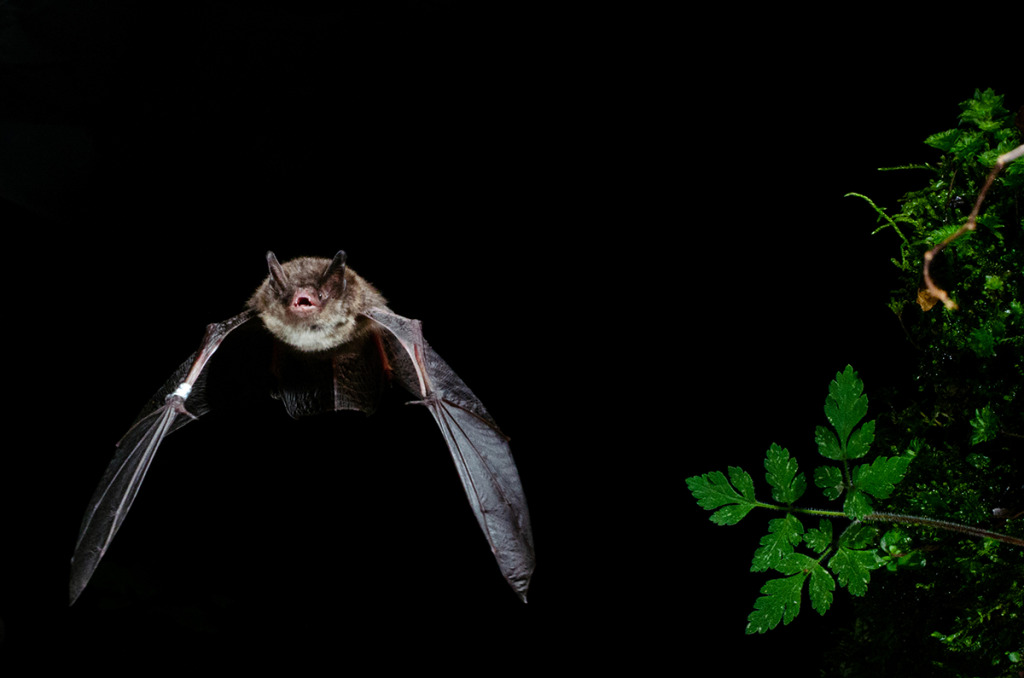 Business-oriented solution
In Indiana's case, the need to develop clean-energy resources while also protecting the bats has produced a business-oriented solution that could also increase the tiny mammals' chances of survival.
The Nature Conservancy's Indiana Chapter is addressing the problem via its recently introduced Bat Conservation Bank of Indiana, which protects two caves where bats breed and hibernate during winter, along with 637 acres of surrounding acreage that's critical habitat for the Indiana bat and the northern long-eared bat.
Companies developing bat-unfriendly projects such as windmill farms and highways anywhere in the state can purchase "credits" from the bank, the money from which goes to further conservation efforts and the purchase and preservation of yet more bat-sensitive sites. In exchange, the companies that are forced by government regulations to "mitigate" the damage their projects do to the bat population in their areas are taken off the hook.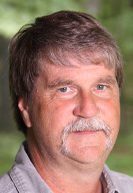 The ramrod behind the bat-bank effort is John Shuey, director of science at The Nature Conservancy's Indiana Chapter. About three years ago, the group started noticing that companies such as wind farms were buying up or renting property for wind-generation projects, and creating somewhat helter-skelter mitigation plans to go with them. Shuey figured they could offer something better.
"We could take the money that is paid for the mitigation and reinvest it in even more conservation across the state," he said. "We're non-profit and we're always scrambling for resources, and our mission is limited by lack of resources. We could use the money to buy land at sites, then get that money back with the sale of credits and buy land at other sites."
This sort of thing is attractive to wind farms, even though they're more common in the windy, pool-table-flat mid- and northern-Indiana region, rather than the hilly southern third of the state where one finds prime bat habitat. Nevertheless, these facilities do clip a certain number of endangered bats with their turbines each year (often when the animals migrate).
"The other main client for projects like this is the [Indiana] Department of Transportation, because they tend to knock down a lot of trees when they build things," Shuey said.
Taking notice
Needless to say, energy companies (or other businesses) aren't interested in getting into the bat-preservation business. Which makes this program of such interest to them. Instead of setting up their own project, for which they must generate (among a great many other things) annual reports, they write a check to the bat bank. And that's pretty much the end of it. At least for them.
"We are offering a turnkey service," Shuey said. "Once they have negotiated everything with the U.S. Fish & Wildlife Service and understand exactly what it is they need to do, they write a check, and we do the accounting and take care of it."
Technically, the program isn't fully up and running. The Indiana Department of Natural Resources hasn't yet signed off on it.
"It's just kind of creeping through state government," Shuey said. "So we have one company that is committed, and another that's ready to go as soon as we get this approved."
The bank's first (and right now only) customer is a Northern Indiana Public Service Co. (NIPSCO) project called Indiana Crossroads Wind Farm, just north of Lafayette. Situated near the slightly older Meadow Lake Wind Farm, it generates 302 megawatts of power from roughly 72 turbines arrayed across private farmland.
"The Nature Conservancy came in with this banking option," said NIPSCO Director of Environmental Permitting Brian Kortum. "It allows us to do one payment, one transaction, and then we're done. The bank allows us to do a turnkey operation."
NIPSCO wound up purchasing 58 credits—35 for mitigation for the Indiana bat, and 23 for the northern long-eared bat. Neither NIPSCO nor The Nature Conservancy will as yet quote the price of those credits. But Kortum doesn't hesitate to point out that it cost NIPSCO far less in the way of headaches.
"It's easier to buy a credit based on the impact that you're having rather than creating your own mitigation projects," he said. "But also, the value is that it takes a lot of small impacts across the landscape and it consolidates it into one large project that has much more value to the system."
NIPSCO, for its part, is in the midst of a massive transition to renewables, including solar and wind farms. It plans to shut down all of its coal-based power production by 2028, which means this probably won't be the last time it will seek bat-bank credits.
The program is given an extra dose of gravitas thanks to DNR's participation.
"The DNR will hold the conservation easement over all of these bat-bank properties, and be responsible for them in perpetuity," said Tom Swinford, assistant director of DNR's Division of Nature Preserves. "It's an extra safeguard that these will remain as important natural areas. It's a guarantor of the public trust."

Win for everyone
Such mitigation schemes are becoming popular not just in Indiana, but around the country.
"I think it's a great solution," Swinford said. "Basically, it takes impacts elsewhere and puts them into our most important conservation areas. It enables them to be managed and protected, rather than create a bunch of widely scattered sites."
The Bat Conservation Bank currently has four locations, all in southern Indiana, that shelter critical bat habitat and breeding grounds, along with two caves where bats hibernate over the winter:
◗ Wallier Woods, which includes the state's fifth-largest Indiana bat hibernaculum (a bat hibernation cave), along with summer habitat for Indiana and northern long-eared bats;
◗ the entrance and habitat surrounding the state's largest Indiana bat hibernaculum, Jug Hole Cave in Harrison County, where more than 70,000 Indiana bats overwinter each year;
◗ Green's Bluff in Owen County; and
◗ Chelsea Flatwoods in Jefferson County.
Ideally, this arrangement constitutes a win for everyone. The money can be used to increase the amount of protected habitat for the species. Developers like the fact that purchasing credits is pretty much a one-stop shop, and they don't have to set up a mitigation program on their own.
The U.S. Fish & Wildlife Service decides if a particular developer can use the bank for its mitigation, and how many bank credits it will need to purchase. Credits are available for direct impacts to bats statewide and for impacts to summer habitat in southern Indiana. The bank can blend the two types of credits for particular projects, based on developer needs and approval from the USFWS.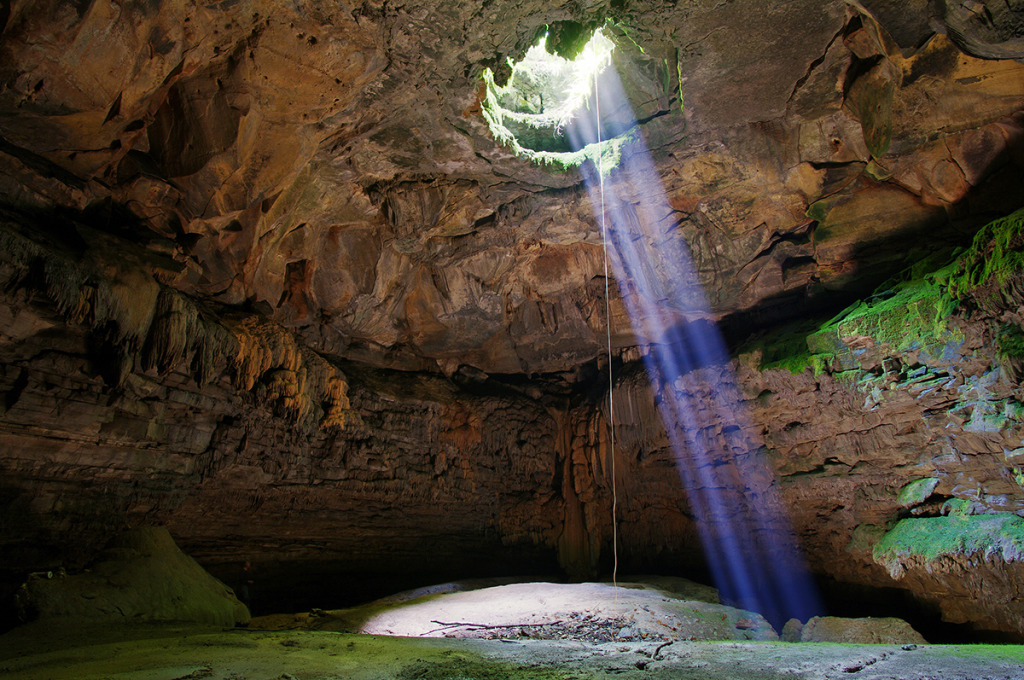 Bat-bank credits
The bank offers maternal habitat credits that can be used to offset any incidental, offset-approved mortality in a covered species and to offset disturbances to summer habitat in Indiana's southern half. The bank also can provide bat credits offsetting incidental mortality among Indiana bats statewide. These credits are based on the inclusion of both a place to hibernate and adjacent habitat for "swarming" (living, mating and feeding just before hibernation) and "staging" (feeding in the spring after emerging from hibernation, before flying off to maternal habitats).
Companies hoping to purchase credits are required to estimate how many bats they accidentally kill each year, stretch that out over the probable life of their facility, then create a mitigation plan to offset the damage.
The number of credits the bat bank can offer isn't infinite. It has 2,791 "staging and swarming habitat" credits. And speaking of that list item, the bank also offers 482 maternal-habitat credits for both Indiana and northern long-eared bats, plus another 76 credits for just northern long-eared bats.
Bats lend themselves to this sort of bank-mitigation approach because they tend to concentrate in a handful of extremely important areas to breed and hibernate. Which is why a wind farm in northern Indiana, which might kill a relative handful of endangered bats each year as they migrate through the area, can have a huge positive effect on the population by purchasing credits that help preserve far more sensitive habitat areas, most of them in the state's cave-riddled southern third.
"It's been driven by the renewable energy that we've seen both for wind and solar farms," Clemens said. "We're very keen on this type of development, to help address climate change and become a more sustainable society. But one of the byproducts is that we do have impacts on species. So it's really important that we provide these sorts of services to the developers of renewable energy."•
Please enable JavaScript to view this content.