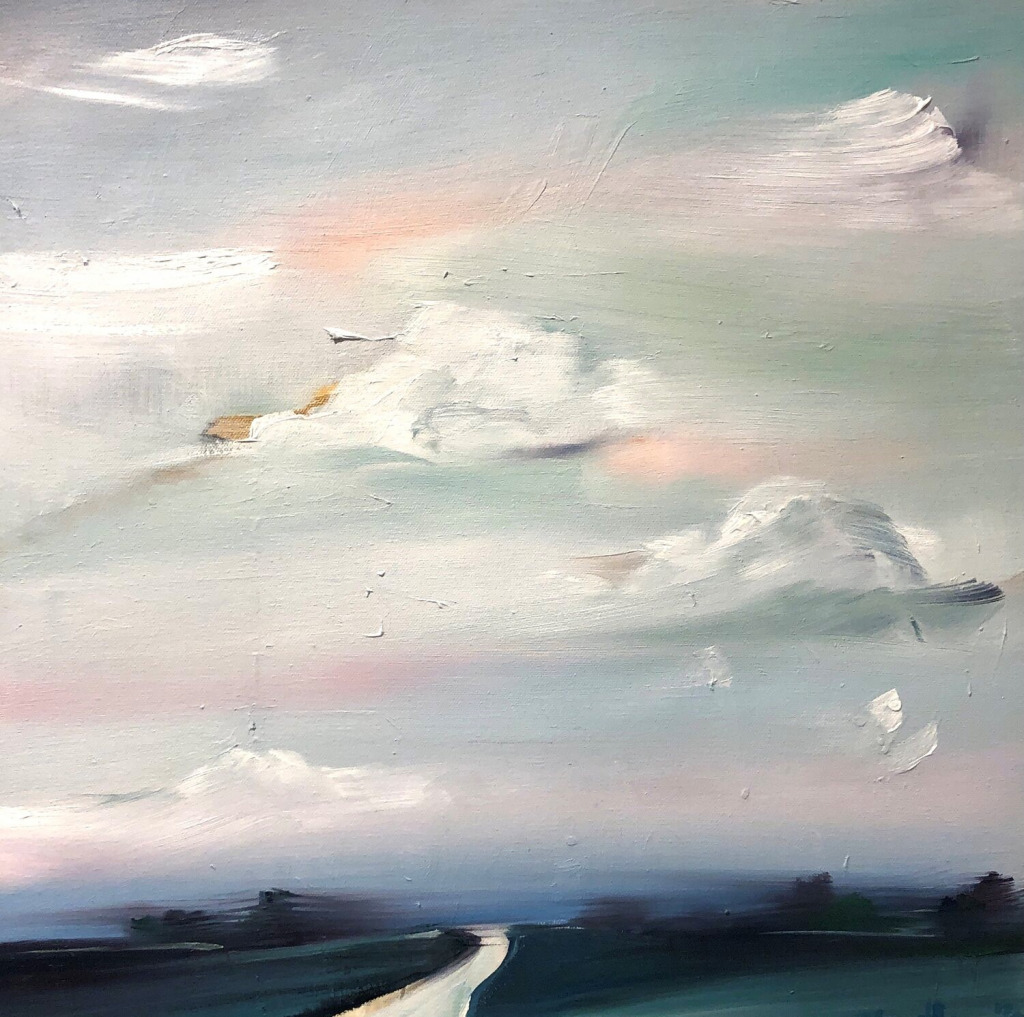 The Indianapolis International Airport on Wednesday opened its first-ever art gallery, providing travelers with an opportunity to take a cultural break while they wait to board their flight.
The gallery is an expansion of the airport's existing arts program, which was launched when the new terminal opened in 2008 and has $4 million in permanent art installations on display. The program includes rotating temporary art exhibits curated and coordinated in partnership with the Arts Council of Indianapolis. The new gallery will serve as an extension of the temporary exhibit portion of the program.
Called the KIND Gallery, the 800-foot-plus space in Concourse A will be open all hours of the day and initially feature artists from the Harrison Center for the Arts.
Airport art galleries have become a trend in recent years. Works of art are displayed at places like Denver International Airport, which has a 32-foot tall sculpture of a stallion called "Blue Mustang," and O'Hare International Airport in Chicago, which has a plethora of paintings, sculptures and more.
Taft said that airport art displays are a way of introducing a traveler to the place they are visiting.
"It's not a secret anymore that airports serve as a gateway," Joanna Taft, executive director of the Harrison Center, said. "It's a gateway into our community and our local culture. It highlights the artists that Indianapolis is proud of; it's telling a story. It's important that we are well-represented at the airport."
The gallery's first show revolves around a word not commonly heard in daily conversation: pareidolia. In layman's terms, though, pareidolia is the proper word for the human phenomenon of finding shapes and pictures in random patterns. The show was previously exhibited at the Harrison Center.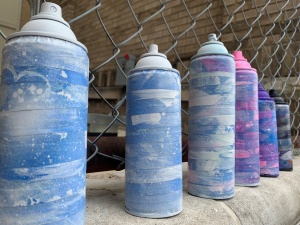 With the pareidolia theme in mind, the six artists featured in the show were all given the same object to derive the sensation of pareidolia from: clouds.
"Remember being a kid and looking into the clouds and saying, 'That looks like a teddy bear'?" Taft said. "The artists were all given this prompt to work with clouds. Perfect theme for the airport, right?"
Since traveling can often be stressful, Taft believes the art exhibit will provide a fun experience for travelers passing through the airport.
"To be able to engage with the art is stress relief and stress treatment, and it educates you and entertains you," Taft said.
Taft said that the exhibit does more than benefit travelers. Artists will benefit from their art being available for purchase (buyers can take purchased works home once an exhibit is over). Artists also benefit from being able to work through their own problems and emotions with the given theme, and having their work displayed and seen in a public space that receives lots of human traffic.
"I think that it [the exhibit] was an opportunity for the artists because even artists need to create art to heal and to process," Taft said. "Giving them an assignment and a theme for them to work out their own stresses and worries about the pandemic and explore their hopes and dreams for coming out of the pandemic has been really helpful for them."
Megan Jefferson, an artist in Indianapolis, will have her artwork–titled "I Want to Pass it on"–featured in the exhibit.
"The airport has an amazing art program, and the staff that coordinates opportunities for artists has done a beautiful job in organizing a diverse group of local artists to show thought-provoking, relevant work," Jefferson said.
Jefferson's work is heavily influenced by nature and its beauty, including sunrises, sunsets, flowers and animals. This was an opportunity for her to show her love for the environment in her work.
"Clouds often find a way into my work, and the theme of pareidolia offered me the chance to focus on the subtleties of light and color within my skyscape paintings and create atmospheres that are both peaceful and inspiring," Jefferson said.
Jefferson, like Taft, believes the airport is an excellent place for art.
"Art often causes people to stop, look and feel," Jefferson said. "These moments that cause pause and invoke emotion are a good reminder that we are all connected at a deep level and can bring breaths of peace to an otherwise busy experience."
Another artist, Ess McKee–who has been influenced by music, street art and illustrators throughout her art career–will be showing her piece "Deserted Dawn" in the display. For McKee, this was also a chance to explore a theme.
"I can say that the theme taught me to allow myself enough creative rest to be able to see things for what they could be–can be–as opposed to such a structured and rigid way of approaching a project," McKee said. "I tried to express that by loosely attaching myself to the theme of clouds but also having an idea in mind and just allowing it to come together in process."
Please enable JavaScript to view this content.