Skillful is billed as a workforce development initiative from the New York-based Markle Foundation. But Skillful Indiana's executive director is adamant that the organization is not trying to clog an already full and sometimes confusing wheelhouse of workforce development programs in the state.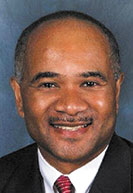 Instead, former Allison Transmission executive Bill Turner says, Skillful Indiana is meant to complement and enhance work already being done by state and local officials.
"We are not a new initiative for the state," Turner said. "What I'm trying to do is give them tools to help with what they're doing."
The Markle Foundation, in partnership with Microsoft and LinkedIn, started Skillful in 2016 in Colorado. Microsoft Philanthropies gave Skillful $25.8 million in 2017. LinkedIn, now owned by Microsoft, provides networking services to Skillful.
When Skillful announced in the fall that Indiana would be its first expansion, Gov. Eric Holcomb described it as a "game-changer" for the state. Skillful officials say they chose Indiana because of Holcomb's focus on workforce development and his prior involvement in the Skillful State Network, which gives states the opportunity to share best practices and access some of Skillful's resources.
The network now has 27 states involved in the network, and on July 30-31 representatives from more than 20 were in Indianapolis for a retreat to swap ideas and hear from Skillful about what's working in Indiana and Colorado—the only states where the organization has boots on the ground.
The Skillful Indiana team has three employees—Turner, plus a coaching initiatives manager and an employee initiatives manager. All work out of an office at an Ivy Tech Community College campus north of downtown.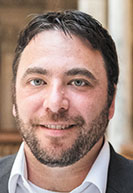 The organization, which operates as a not-for-profit, focuses on teaching the regional workforce development boards under the Indiana Department of Workforce Development and employers about skills-based hiring practices and training career coaches so they can better connect job seekers with open positions.
Turner said that, in addition to DWD, Skillful Indiana has been working with the Governor's Workforce Cabinet and Blair Milo, the state's secretary for career connections and talent.
"I think a lot of the work that we are trying to do now going into year two of the cabinet is really aligned with what Skillful is doing," said PJ McGrew, executive director of the Governor's Workforce Cabinet. "It was really the perfect marriage."
The skills-based hiring concept is catching on as employers grapple with low unemployment and sometimes struggle to find qualified workers. Advocates for the method argue that, if employers put less emphasis on credentials and pay more attention to the skills they need, they will have more success in finding quality workers.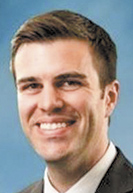 According to a December 2018 national survey from Northeastern University's Center for the Future of Higher Education and Talent Strategy, 23% of employers said they already had a formal skills-based hiring practice in place and 39% of employers said they were exploring it.
The issue is front and center for many employers. In the Indiana Chamber's most recent member survey, 80% of respondents said the need for talented workers was either their top concern or among their top concerns.
Jason Bearce, vice president of education and workforce for the chamber, described Skillful as another tool in the toolbox for employers, but admitted that toolbox is already pretty full.
"Often, employers are just confused about who's doing what," Bearce said. "There's definitely fatigue among employers. It seems like everyone has a solution."
Though the chamber is working with Skillful to help educate the business community on skills-based hiring, Bearce said he doesn't expect business leaders to know the organization by name.
What's important, he said, is learning the strategy Skillful is teaching.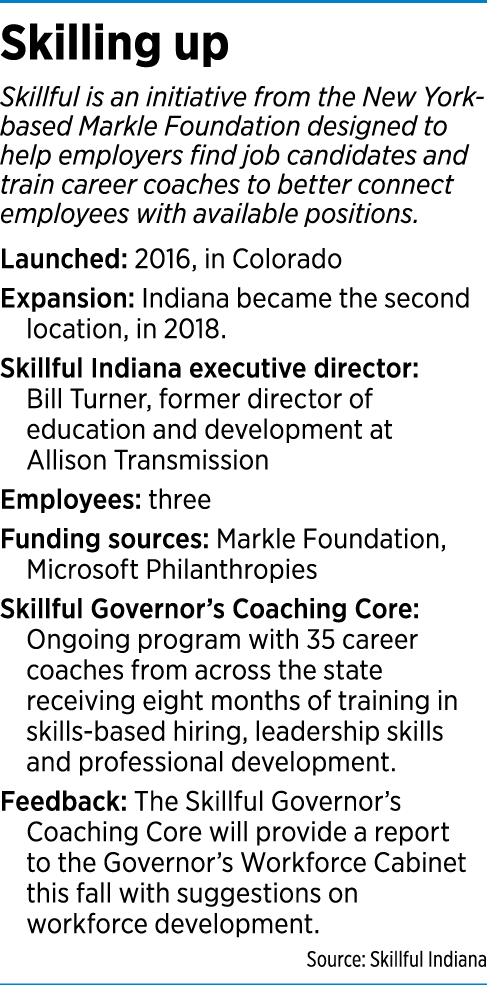 Bearce said chamber officials know that some employers are screening out prospective job candidates based on a lack of credentials, like a college degree, which could be worsening their worker-shortage problem.
"That's not to say we don't think credentials are important," he said. "But we don't want credentials to be a barrier to employment."
Turner said Skillful Indiana initially focused on four regions—Bloomington, New Albany, Fort Wayne and West Lafayette—but has started to expand. Its training includes helping employers write job descriptions based on skills, instead of on credentials.
"A lot of times, employers want to do that; they just don't know how," Turner said.
Skillful also has a job-posting generator businesses can use at no cost to help write job postings.
Bearce said chamber officials believe that will be especially helpful to small companies that might not have a human resources manager.
Robert King, executive director of the South Central Region 8 Workforce Board, said he's enjoyed the collaboration with Skillful.
"They're not coming in to replace and do case management with us," King said. "They're trying to enhance what we do."
Skillful Indiana also is trying to boost the marketability of job seekers by training people who advise them on how to highlight their skills.
One way the organization does that is through its Skillful Governor's Coaching Corps, an eight-month training program for career coaches. The 35 career coaches selected for the initial round, who are from across the state, are required to research specific workforce issues in Indiana.
Interest in the program was better than expected, Turner said. Sixty-six people applied for the slots.
"Due to the rapidly changing labor market, it's such a great opportunity to get this training so we can continue to develop and best serve our clients when we coach them," said Brooklyn Burton, who works for the West Central Region 4 Workforce Board.
In the fall, the career coaches will present their findings to state officials, which could include suggestions for legislation or altering administrative policies.
The program, which is expected to be repeated, is free.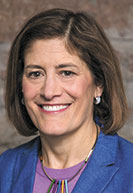 Skillful Indiana also recently launched a "community of practice" portal that is open to all career coaches throughout the state, whether they are working in K-12 education, higher education, social service agencies or other workforce development organizations.
Turner said the community is designed to help connect career coaches, so that, if someone in Gary is having a problem, someone in Evansville might be able to solve it.
Skillful CEO Beth Cobert said that, because this program already has been well received in Colorado, she expects it to succeed in Indiana.
"We view expanding that as a great way to help coaches get access to the resources they need," Cobert said. "That's the next sort of piece in the rollout."•
Please enable JavaScript to view this content.