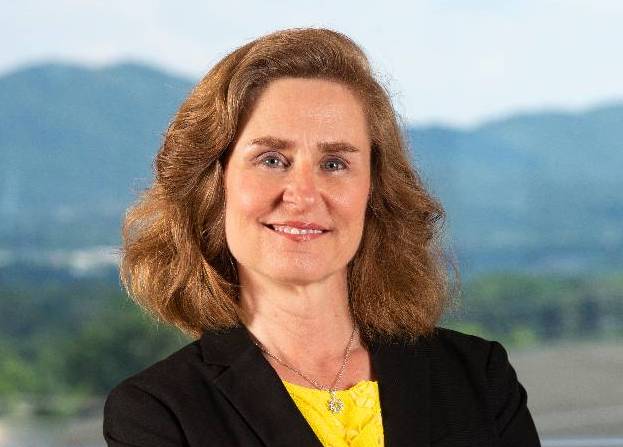 New Indiana University President Pamela Whitten has tested positive for COVID-19, she said in an email Thursday.
Whitten, who took over at IU on July 1, said she began experiencing "mild cold symptoms" Thursday morning before being tested.
Whitten said in the email that she has been fully vaccinated for months. Despite the vaccine's failure to stop the virus, she said she was thankful that it was likely protecting her from more serious symptoms.
"Gratefully, my symptoms are mild, and I will continue to work and lead the university during this time from my home office," Whitten wrote in the email. "I look forward to being back in the office soon and to seeing all of you on campus for the fall semester."
Whitten was most recently the leader of fast-growing Kennesaw State University in Georgia.
The Indiana University board of trustees voted in mid-April to hire her as IU's 19th president, making her the first woman to lead the state's largest university system.
In recent days, Whitten has been busy meeting with VIPs and media in central Indiana. Among her guests in Bloomington on Tuesday was Indiana Lt. Gov. Suzanne Crouch.
So-called breakthrough cases like Whitten's, in which fully vaccinated people test positive for COVID-19, are extremely rare. The Indiana Department of Health on Thursday reported 3,198 breakthrough cases, accounting for 0.11% of fully vaccinated individuals in the state.
The state reported 152 breakthrough hospitalizations, or 0.005% of fully vaccinated individuals, and 46 breakthrough deaths, or 0.002% of fully vaccinated individuals.
Please enable JavaScript to view this content.