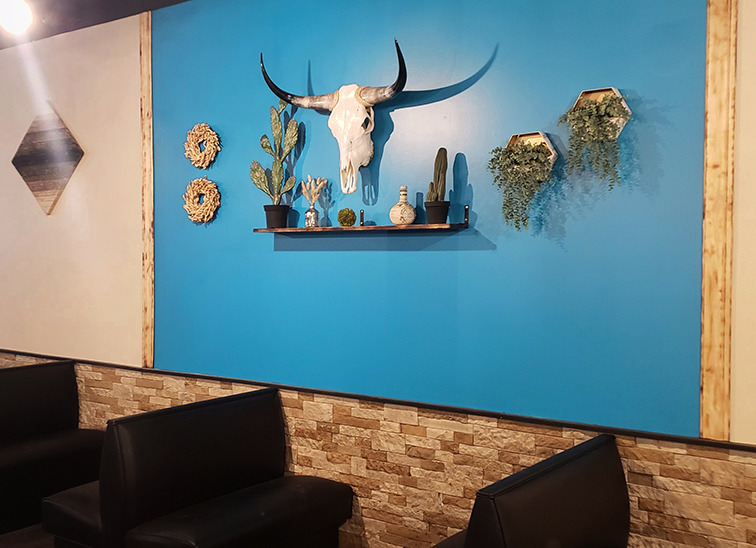 The owners of Tried and True Alehouse in Greenwood are opening another Greenwood restaurant next week: Humble Taco and Margarita Bar at 172 Melody Ave.
Humble Taco is set to open Monday in a 4,300-square-foot spot that formerly housed a Stacked Pickle restaurant. The site is just northeast of the intersection of State Road 135 and West Main Street.
The owners are the husband-and-wife team of John and Laura Gladish, who opened Tried and True Alehouse in 2017 just down the road, at 2800 S. State Road 135.
Humble Taco's operating partner is Johnny Humphrey, and Humphrey's wife, Sarah Humphrey, is its marketing manager and office administrator. Willie Roegner is the director of operations for both Humble Taco and Tried and True.
John Gladish and Roegner worked to create the Tex-Mex inspired menu, which is built around tacos, quesadillas, dinner entrees, soups, salads and sides, along with children's menu options.
Sarah Humphrey described the cuisine as "more of a creative spin on American Mexican," with core menu items such as "Ship Happens" (fried cod, french fries, slaw and tartar sauce), "Mama's Fried Chicken" (crispy chicken, fried potatoes and green chile gravy), and "Texan Taco" (fried pulled pork, barbecue sauce and slaw). Tacos are priced between $3 and $5, with most dinner items in the $10 to $15 range. Prices top out at $19 for grilled combo shrimp, chicken and steak fajitas.
Beverages include tequila cocktails, margaritas and beer.
"We have a lot of Mexican restaurants in Greenwood and Johnson County, but nothing as eclectic as this," Sarah Humphrey said.
For a time, the Gladishes also operated a north-side Tried and True location at 4825 E. 96th St. That location opened in early 2019 and lasted less than two years before the twin challenges of ongoing 96th Street road construction and the pandemic proved too difficult to overcome. That location closed in the second half of last year.
So why open Humble Taco now, while the pandemic is still a major concern?
The availability of the former Stacked Pickle spot was a factor, Sarah Humphrey said. Indianapolis-based Stacked Pickle went out of business last year, closing all of  its locations.
But equally as important, she said, is the strong support that Tried and True's Greenwood location has enjoyed over the last year.
Humphrey, who previously worked for the Gladishes at Tried and True, said the Greenwood location's customers remained loyal, ordering takeout and tipping generously even during the depths of last year's stay-at-home orders.
"Our community really rallied around Tried and True during the pandemic," she said.
Hours of operation will be 11 a.m. to 10 p.m. Sunday through Thursday and 11 a.m. to 11 p.m. Friday and Saturday.
Please enable JavaScript to view this content.