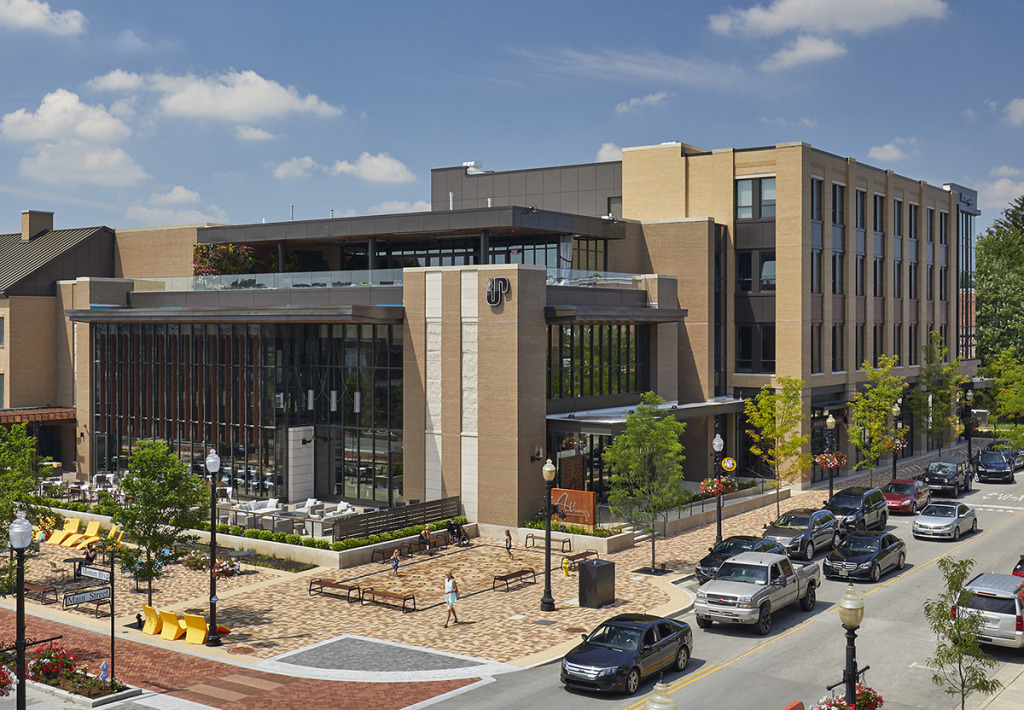 A New York City-based medical-business software provider plans to move its headquarters to Carmel this October and build a local workforce of up to 75 highly-paid employees by the end of the year.
Simplifeye offers dentists, chiropractors, dermatologists and other medical offices software platforms for patient communications and scheduling, payments, telehealth conferencing and more. Dr. Ryan Hungate, a Kokomo native who founded the company in 2014, said Simplifeye has seen major recent growth and he wants it to continue in central Indiana.
Hungate said he plans to spend up to $10 million to shift a majority of Simplifeye's operations to Carmel. He said Simplifeye will retain its 5,000-square-foot office in New York even after it moves into the 9,600-square-foot space on the second floor of the 35,414-square-foot Monon & Main office building, which was built last year in the Carmel Arts and Design District.
Simplifeye has already hired 20 employees for the new office, bringing the company's current total workforce to 117. He said there's room for about 100 employees in the space with social-distancing measures, and the potential to double that amount when things return to normal after the pandemic.
Positions in the new office include customer service, sales, engineering and management.
"These are $100,000 annual-salary jobs coming to Carmel," said Hungate, an orthodontist and former customer-workflow designer for Apple Inc.'s retail stores. "It will do great things for the community."
According to Hungate, Simplifeye's business doubled in size between March and May due to increasing demand for medical-practice technology generated by COVID-19. The company expected to sign up 1,000 practices for its new software platform by the end of July and is instead ending the month with close to 3,000.
More and more doctors and dentists are turning to technology for scheduling, telehealth conferencing and concierge services during the pandemic.
"We've been very blessed to be growing our business in this difficult period," Hungate said. "We were growing anyway, but it became paramount in that moment."
Hungate said the idea for Simplifeye was born out of the fact that many doctors are good at what they practice, but they aren't always taught the business side of running their offices at medical school.
After seeing some of the outdated software used by his doctor friends, Hungate said he formed the company to address what he saw as a growing need for better technology.
Please enable JavaScript to view this content.