The local sibling TV stations WXIN-TV Channel 59 and WTTV-TV Channel 4 will have a new news director calling the shots by the end of next month.
Texas-based Nexstar Media Group Inc., which bought the two stations in September, has tapped veteran newsroom manager C.J. Hoyt as their shared news director. He will move from his current position as news director of Nexstar's WHTM-TV Channel 27 in Harrisburg, Pennsylvania, and take over the local operations by March 23.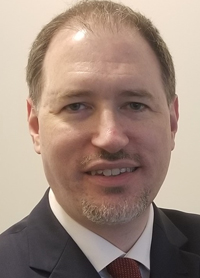 Hoyt, 43, will direct newsrooms that suffered job cuts late last year. IBJ reported in December that Nexstar had terminated about two dozen employees at WTTV and WXIN, including at least one on-air reporter and several photographers and news producers.
The stations' former news director, Matt Waggoner, left in December and took on the same position at KSHB-TV Channel 41 in Kansas City, Missouri. The station is owned by Cincinnati-based E.W. Scripps Co. He was in the position with WXIN and WTTV for less than a year.
Hoyt has worked as a TV news director for 15 years in markets including Lafayette, Louisiana; Toledo, Ohio; and Evansville, Indiana.
Dominic Mancuso, general manager of the two local Nexstar stations, praised Hoyt for his ability to increase ratings and digital traffic, as well as his aggressive response to breaking news and severe weather.
"C.J.'s experience and track record of accomplishments will be a great addition to our two stations," Mancuso said in a news release. "I look forward to him bringing his strong leadership skills to our broadcast and digital news efforts."
Mancuso was named vice president and general manager of the two TV stations in late November.
Nexstar acquired WTTV and WXIN in September as part of its $7.2 billion acquisition of Tribune Media Group, creating the country's biggest broadcast company.
Please enable JavaScript to view this content.