Cultural development firm GangGang made a splash by organizing 250 outdoor performances during the 2021 NCAA men's basketball tournament, but co-founders Alan Bacon and Malina Simone Jeffers wanted to try something different for the sequel.
Instead of hiring hundreds of Indianapolis musicians to play free shows in the format of last year's Swish Arts and Cultural Festival, GangGang created the Next Up fellowship program to match nine musical acts with professional development opportunities.
The fellows will wrap up months of Next Up training by performing March 25 at Broad Ripple's Vogue concert venue. 

"If you're coming to the show, you've probably seen one of these artists before," Jeffers said. "I want the audience to be wowed by what the artists have learned and how they're presenting themselves differently."
With a $100,000 budget from the City of Indianapolis and a partnership with the Indy Arts Council, GangGang isn't aiming low with Next Up.
Bacon said the goal is for at least one of the fellows to "make it out of Indianapolis" and inspire other local musicians who have their sights set on mainstream success.
"We're trying to make jumps with accelerated growth," he said.
The roster of nine fellows, in alphabetical order:
Huckleberry Funk, a band that performed as a supporting act for Twenty One Pilots at January's College Football Playoff concert series on Monument Circle.
Ed Lanier, a vocalist who released his "Love of My Life" single in 2019.
Native Sun, a band that created "Legalize Being Black" as a commissioned work for the 2020 edition of Indy Jazz Fest.
Norrie The Goat, a rapper who released his "Levi Strauss" single in 2021.
PsyWrn Simone, a vocalist-guitarist who was one of four featured artists in 2021's "Art & Soul" series organized by the Indy Arts Council.
Starchaser, otherwise known as Kara Tucker, a vocalist-guitarist who also makes music in the band Eliot Bigger.
Allison Victoria, a vocalist who was featured as part of the "Music in Transit" video series to promote IndyGo's Red Line. 
We Are TribeSoul, a band led by high-profile spoken word artist Mariah Ivey.
Wife Patrol, a band that released the critically acclaimed album "Too Prickly for this World" in 2020.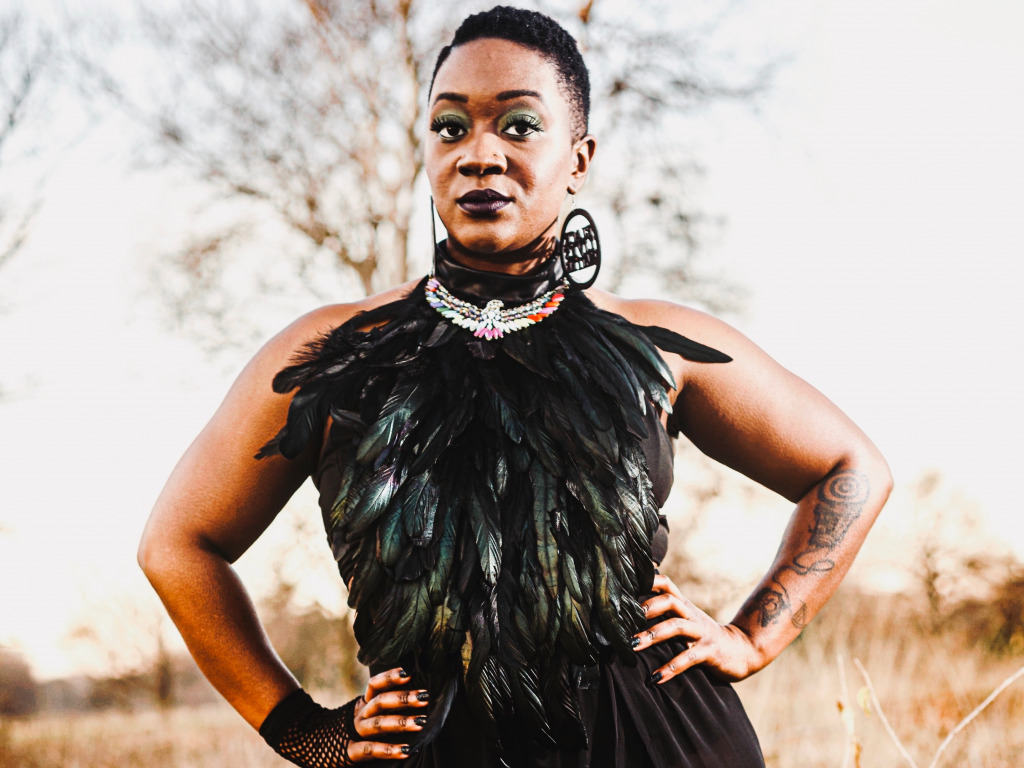 Concert promotions company Live Nation partnered with Next Up, and one of the fellows will be selected to perform at Live Nation venues in Cincinnati, Louisville and Indianapolis, Bacon said.
Nearly 35 bands and solo artists applied to be Next Up participants. A selection committee chose the nine fellows based on criteria such as artistry, brand, live performances and studio recordings.
During the three-month program, the musicians have access to expertise in marketing, entertainment law, entrepreneurship and other topics.
"When you look at our performing art talent in Indianapolis, we do have some gaps when it comes to support," Bacon said. "Next Up is about understanding the needs of each specific fellow, and creating a program around those needs to help support them as they look to advance their careers."
Please enable JavaScript to view this content.