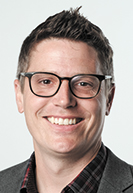 Carmel-based Market Wagon Inc., a 4-year-old tech firm that helps farmers sell their products online, plans to move its headquarters to Indianapolis after raising $5 million in growth capital.
The company said it plans to use the capital to help it expand from 29 to 50 markets by the end of the year.
The funding round was led by Chicago-based Hyde Park Venture Partners, with participation from Tapas Capital, Impact Engine, Hyde Park Angels, New Stack, Village Global and other investors from the logistics and grocery sector.
Market Wagon grew from five employees to almost 55 during the pandemic, prompting the need for more operations space. It plans to move from about 6,700 square feet at 4250 W. 99th St. in Carmel to about 20,000 square feet at 6802 Hillsdale Court in Castleton in June.
About 35 people will work in the new headquarters. Another 20 or so will operate from the firm's recently opened regional offices in Kansas City and Atlanta.
The company's online farmer's market serves more than 2,000 farmers and artisans and hundreds of thousands of consumers in the Midwest, South and East Coast areas. The market offers eggs, dairy, meat, produce, baked goods and more.
"Market Wagon's business of bringing regionally farmed foods and goods to meet consumers' growing appetite for local fare fits right into our logistics-investing experience and our love for food tech," Guy Turner, managing partner at Hyde Park Venture Partners, said in a written statement. "We are excited to partner with the Market Wagon team and support their vision, and we love being customers, too."
Market Wagon's service allows customers to browse locally grown products on their computer or smartphone throughout the week and place an order from multiple local vendors with one single checkout. Orders are delivered each week in insulated reusable totes using ice packs as needed to preserve freshness.
Market Wagon co-founder and CEO Nick Carter said the added markets will help further the company's goal of enabling food producers to thrive in their local and regional markets
"This business is all about giving consumers more ways and easier access to buy local—and giving farmers and food producers more ways to reach them," he said.
Please enable JavaScript to view this content.