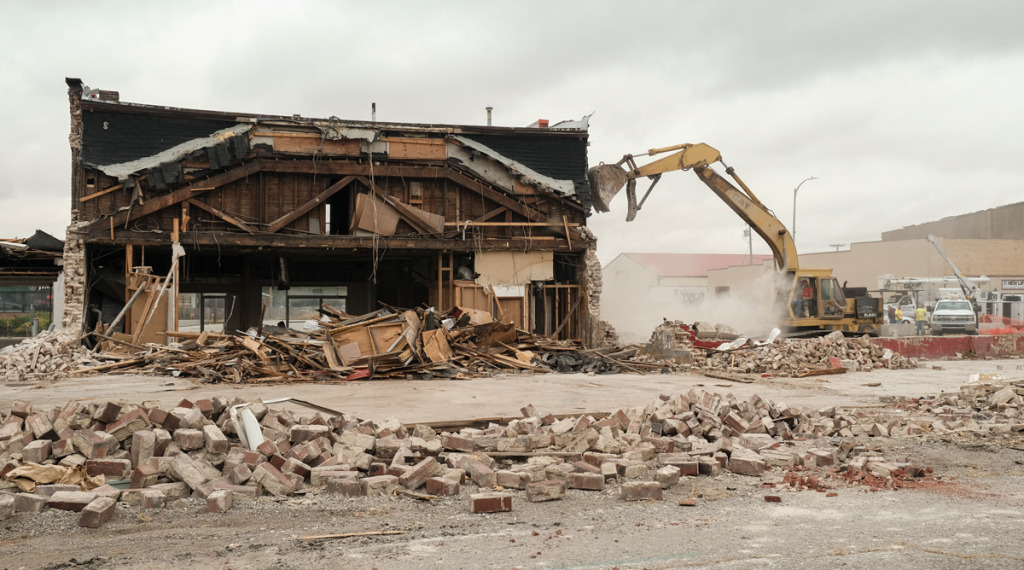 Lebanon's campaign for new, mixed-use development downtown is off to a slow start.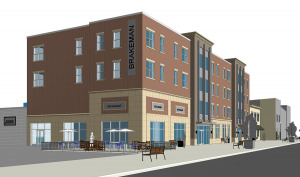 Indianapolis-based Forza Commercial Real Estate announced in 2018 that it would build two buildings at Lebanon's southern entrance to downtown. Originally called "Shift," the project's apartments, co-working space, offices and retail storefronts on either side of South Lebanon Street were meant to spur a wave of mixed-use buildings in the city's core.
Instead, the pandemic's stranglehold on speculative commercial development has forced Forza to scale back its project to a single, $9 million building that will be mostly apartments.
"We'd like to see all of that commercial in there, but it's a risky venture. It's a time when lenders aren't funding those projects," said John Fleming, Forza's director of strategy.

Forza's project isn't the only mixed-use development that's stalled. The Lebanon Plan Commission approved another two-building project on the same block in August 2018.
Developer Criss Edwards' 30,000-square-foot Big 4 Crossing project could still bring 6,700 square feet of ground-floor commercial space and 28 apartments to the vacant lot at 320 S. Meridian St.
It's not clear when that project will start, though. According to Lebanon Planning Director Ben Bontrager, the $6 million development is on indefinite hold until Edwards returns from propping up a new business in France.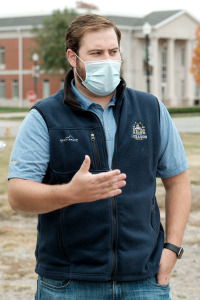 Rather than look at those circumstances as setbacks, Lebanon Mayor Matt Gentry sees the slow start as a precursor to bigger and better things.
"We really see ourselves as where communities in Hamilton County were 15, 20 years ago," Gentry said. "The banks look at Lebanon and see us as an unproven market. [These projects are] a great example to prove—not only to other developers, but to the financial industry—that Lebanon is on the rise."
Forza's original plans were to demolish the former Bill Estes Chrysler Dodge Jeep Ram dealership at 309 S. Lebanon St. and replace it with a 43,000-square-foot building with ground-floor retail, second-floor office space and apartments on the third floor.
An eventual second building was planned for the west side of the street.
Over time, Forza's plans evolved. The developer chose to instead build its first phase—a $9 million, 38,000-square-foot building—on the west side of the street, site of the former New Life Men's Recovery Home.
By crossing to the other side of State Road 39, Forza and its investors will be able to take advantage of the capital-gains tax savings made available under the federal Opportunity Zone program.
In addition to those federal incentives, the city of Lebanon agreed to sell the city-owned property to Forza for $320,000 and put that money back into infrastructure that would support the project, including sidewalks, a crosswalk and parking. The city also paid $80,000 to demolish the former Estes dealership and is planning to secure a $2.1 million loan for Forza to offset its development costs.
Despite those supports, Forza's Brakeman Building, as it's now called, will have a drastically reduced commercial component. The 10,000 square feet of commercial space with room for a restaurant and four storefronts has been cut in half to make room for eight more apartments. That means the four-story building will have 44 apartments and room for just one, 5,000-square-foot restaurant.
'Banks weren't doing cartwheels'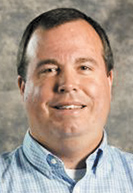 Bontrager said there's nothing wrong with the project or property, but Lebanon is an unproven market trying to weather the same pandemic fallout most cities are facing.
"The last mixed-use building constructed in Lebanon was probably 100 years ago. So, even when we started this project 2-1/2 years ago, the banks weren't doing cartwheels about a building like this in downtown Lebanon," he said.
"If we had three or four mixed-use buildings that had already been constructed in Lebanon—and we'd been able to prove that somebody could get $25 or $30 per square foot for retail space—it might be a different story."
Downtown storefronts currently lease for about $8 per square foot, Bontrager said. And while those low rates are attracting businesses, the city is hoping to increase property values by investing in historic building facades and attracting new development.
Bontrager said the city wasn't left with much of a choice; either approve Forza's updated project with less commercial space, or see it delayed indefinitely.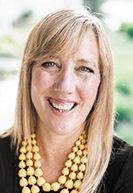 Gentry predicted that the Brakeman Building still will accomplish some of the city's goals by increasing residential density in Lebanon's downtown.
"Having more people downtown means having more patrons for your restaurants, which means more restaurants," he said. "Everybody benefits from having these types of developments."
Missy Krulik, executive director of the downtown promotional group The Heart of Lebanon, said a few stores and restaurants draw people downtown, such as Samson Family Leather and Greek's Pizzeria.
But she said most businesses are professional offices related to the courthouse's operations.
"Come 4 or 5 o'clock, the cars leave and the businesses close and there's not really a lot for people to come downtown for in the evening," Krulik said.
"A community's health is often judged by what their downtown is like, so I'm just elated that this administration has recognized that and is moving forward with revitalizing the downtown."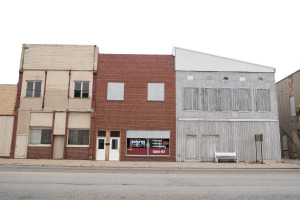 Scott Glendenning, co-owner of Zeke's Club 39, which is adjacent to the Brakeman Building, also is encouraged by the mayor's revitalization push.
His late father opened the bar in 1962, and he's lived in Lebanon his entire life.
"Until the rubber hits the road, we won't know for sure, but I think it's going to be nothing but good for us. We want to be part of that, to fix the front of the building up a little better," Glendenning said.
"I'm not saying [we're] the next Brownsburg or something, but it's up and coming. To me, that's an honor."
As a point of comparison, the town of Brownsburg has spent more than $30 million over the past four years to create a new downtown a few blocks north of its old one.
That investment has helped spur more than $90 million in apartment and retail, office and retail, and co-working buildings and associated infrastructure.
'There's an energy here'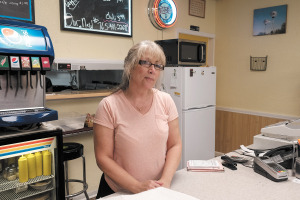 Yvette Fisher, owner of Lebanon's Westside Cafe, a few hundred feet north of the planned Brakeman Building, said she doesn't fear that an eventual restaurant tenant in the Brakeman Building will steal business.
"We're a sweet, hometown diner. I'm not worried about that little place competing with us too much. As it stands right now, we probably don't have enough restaurants for all the people," Fisher said.
Krulik said she's seeing increasing interest in downtown. Two restaurants—one called Out of the Box by Chrissy's Kitchen, and a new brewery—are slated to open soon.
Chrissy White, a Whitestown resident, said she decided to open her meal delivery and carryout restaurant at 109 S. Meridian St. because of the city's recent $10 million investment in downtown infrastructure.
Those improvements created a more park-like setting, she said, by incorporating the Big 4 Trail into the square and building an outdoor plaza where her customers might like to eat.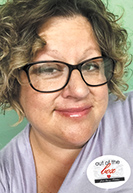 She's hoping to open her business before the end of the year.
"There's an energy here and you can kind of feel it building," she said. "I felt like this was a great place to get in now because it's getting ready to develop, especially in the downtown area."
Gentry said the city is trying to foster development that builds momentum, not growth for growth's sake.
"We're not trying to just kind of throw things up to grow fast. We want to grow the right way and make Lebanon the best version of itself," Gentry said.
"You can't just freeze time in a bottle," he addded. "You're either moving forward, or you're dying."
Fleming said Forza plans to evaluate in three to five years how to move forward with the second phase of its project.
If the market at that time for commercial space is strong enough, Forza plans to construct a multi-story building on the east side of the street, with more commercial space.
He said the company does not yet know the size or potential cost.
"Doing this as the first project of its type in Lebanon is difficult, but the next time it will be easier," Fleming said. "That's one of the things we hope to bring out of this, to give somebody the confidence to build a building three times as big as ours."•
Please enable JavaScript to view this content.