They are small and struggling, and now might be in danger of falling over the edge.
Indiana's weakest and often smallest hospitals, usually with just a few dozen beds, could be only months from beginning the process of shutting their doors, unable to pay their workers or keep their creditors at bay, industry leaders say.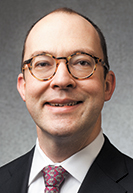 With the financial challenges caused by the COVID-19 pandemic mounting, more than a dozen small hospitals in the state are looking at the very real possibility they might not survive more than a year or two.
Around the United States, at least 42 small hospitals have closed or entered bankruptcy this year. The closings, from Texas to West Virginia, have come on the heels of years of financial struggles.
In many cases, the closings have left communities without another hospital for more than 30 miles—meaning no place within a quick drive for emergency care, a maternity suite or an operating room.
No Indiana hospitals have closed yet this year. But some industry leaders say Indiana could join the list, perhaps within a year, with hospitals that have long struggled financially.
For many, the final nail in the coffin could be millions of dollars in advance and accelerated Medicare payments that hospitals nationwide began accepting in the early days of the pandemic. The repayments on many of those loans come due in August—a move almost certain to exacerbate the financial stress on hospitals as the pandemic continues.
Indiana hospitals, doctors and clinics are on the hook for $2.5 billion in advance Medicare payments. If they don't pay it back on time, without renegotiating the terms, the federal government will automatically zero all Medicare payments from any new submitted claims until the borrowed funds are repaid.
Hospital advocates say losing that funding—or being forced to pay it back while the pandemic rages on—could be the death knell for some.
"If hospitals don't get relief, I would say there are at least 12 to 15 [in Indiana] that are at very high risk, very high financial vulnerability," said Brian Tabor, president of the Indiana Hospital Association.
Medicare payments make up roughly a fourth of a U.S. hospital's revenue, on average.
In central Indiana, hospital systems owe nearly $1 billion in advance and accelerated payments from Medicare. The amounts range from $348.4 million for Indiana University Health, which operates 16 hospitals statewide, to $14.1 million for Johnson Memorial Health, which operates a single hospital in Franklin.
It's difficult to say which Indiana hospitals are facing an imminent crisis. Although hospitals are required to file an audited financial statement each year with the state, many of those statements are a year or two old. And things have changed drastically for some hospitals since March.

From March to April, as the pandemic took hold, inpatient volume across Indiana hospitals fell 26%, according to the state hospital association. Emergency care fell 40%, and outpatient surgery plunged 52%. Meanwhile, prices soared for emergency supplies in the face of shortages. Some hospitals paid up to $7 for a mask that had previously cost 37 cents.
As a whole, Indiana hospitals saw negative operating margins of 8.3% in April, the most recent period for which data is available.
Feeling the strain
Traditionally, the financially weakest hospitals have been in rural areas. An analysis last month by Guidehouse, a health care consulting firm based in Washington, D.C., designated eight of Indiana's 26 "total rural hospitals" as high risk. Altogether, they represented annual revenue of $198 million and 1,134 employees. But the analysis did not name the most vulnerable hospitals.
For months, thousands of U.S. hospitals have been squeezed to one degree or another. On one hand, they are facing high costs in the form of overtime, personal protective equipment, and additional ventilators and other specialty equipment and medicines. On the other hand, they are watching revenue shrink as patients postpone non-urgent and elective care.
In the meantime, they have scooped up hundreds of billions of dollars in federal grants and loans to help get them through their cash crunch.
The very first relief, in fact, was in the form of advance and accelerated Medicare payments, approved in March, that would provide instant cash flow to hospitals that needed to meet payroll and pay their vendors.
Medicare often issues advance payments to hospitals during emergencies, such as tornadoes and hurricanes, and it seemed to be the right approach for a pandemic as well, said Jordan Shields, managing director of Juniper Advisory, a hospital consulting firm based in Chicago.
"They send it to you immediately, and you have four months of a grace period with absolutely no payments, which is a reasonable time period," Shields said. "And then, Medicare recoups the loan over eight months. So, all in all, it's a very pretty short, clean period."
But that was before many predicted the pandemic might rage on indefinitely. About a month after rolling out the accelerated Medicare payment program, the federal government suspended it and instead began sending hundreds of billions of dollars in grants, which don't have to be repaid.
Now, the Medicare loans—or advance payments—are starting to come due, and hospital groups and consultants have been raising the alarm that the problem is just beginning. Some are pushing the Trump administration and Congress to forgive the loans or relax the terms.
Currently, any hospital that can't repay the funds on time can either go without additional Medicare funding until the accelerated payments are zeroed out, or apply for a hardship extension, which carries a 10.25% annual interest rate.
"The hospitals that are in trouble are the ones that were weak going into the pandemic," Shields said.
In a recent note to clients, he sounded even more ominous: "The repayment of $100B in pandemic-related loans beginning in August could be a tipping point for hospitals in an already tenuous financial position," he wrote.
"For the average hospital with a sizable proportion of net revenue coming from Medicare, this could be disastrous, particularly as hospital utilization remains depressed and COVID cases spike in some regions."
The Indiana Hospital Association, along with some national hospital groups, say they have been pushing Congress hard to rework the loan terms. Hospital advocates say losing Medicare funding for months, or being forced to pay it back while the pandemic continues, could be the death knell for some.
"We're at a real inflection point here," Tabor said.
Paying up
However, if any of the hospital systems in this region are facing imminent distress, they don't admit it. None of the systems that responded to questions from IBJ said they expected to have problems repaying the money.
"The repayment should not put significant financial stress on the organization," said IU Health, which rang up $6.2 billion in patient revenue last year.
Nevertheless, several hospitals acknowledged that repaying the funds—or going without additional Medicare funds until their advance payments are square—would likely cause discomfort.
Community Health Network, which operates six hospitals, is on the hook for $131 million in advance Medicare payments. The Indianapolis-based system has struggled financially during the pandemic. In the first three months of this year, it lost $13.7 million on operations, compared with a profit of $45.7 million in the first quarter a year ago. It also lost another $201.2 million on investments during the quarter, as the economy and financial markets tanked.
Kyle Fisher, Community Health's chief financial officer, said his system expects to repay the money, but it won't come without pain.
"The repayments are anticipated in our cash flow projections for the year, but any cash outflows during this challenging time are not ideal," he said in a written statement.
Riverview Health of Noblesville, which took $16.6 million in Medicare advance payments, said it won't get any more federal money until the Medicare program recoups the full amount.
"As with most health care systems in Indiana and across the country, the COVID-19 pandemic has placed a significant financial burden on Riverview Health," the small system said in a statement. "While this program helped with cash flow over the past few months, it has certainly not eased the financial strain that the organization has faced."
In Richmond, Reid Health said it is seeing patient volumes return. But the health system added that all bets would be off if it couldn't get necessary supplies or if the state imposed another stay-at-home order, which likely would depress procedure volumes again.
"That would impact our operations and cash flow significantly and cause financial distress," Reid Chief Financial Officer Chris Knight said in a statement.
At Goshen Health, a system in Elkhart County that rang up $300 million in patient revenue last year, officials are hoping Congress significantly extends the payback term, from eight months currently to five years or more. Goshen Health took in $18 million in advance Medicare payments.
"The repayment window is incredibly short," Randy Christophel, the system's CEO, said in an interview. "Congress was trying to be helpful to our industry. But when you only give, like, three, four or five months before they start taking 100% of your Medicare cash flow back as repayment, that's a pretty short window of helpfulness."
At Margaret Mary Health in Batesville, officials say they have managed their cash well, and are now acquiring another line of credit to make sure they can repay $11.6 million in advance Medicare payments.
"When the pandemic started, we had to focus on patient care and keeping our staff safe," CEO Tim Putman said. "It was great to keep our attention directed toward these priorities and not have to worry about having the cash to do what was necessary."
He said his hospital is not in danger of closing, but he has heard of a half-dozen or so across the state that are at high risk of doing so.
He added: "I hope you don't try and figure out those because, once you tell a community that your hospital is getting ready to close, then it's a self-fulfilling prophecy."•
Please enable JavaScript to view this content.