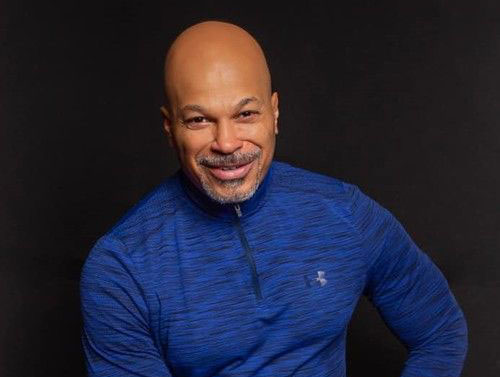 James Jackson, pastor of Fervent Prayer Church at 10512 E. 38th St., is the first Republican to announce intentions to run for Indianapolis mayor in 2023.
Word got out about Jackson's run after he told his congregation on Sunday, WRTV reported. Jackson told IBJ that a more formal announcement is coming Nov. 29.
His focus will be public safety and education, where he hopes to narrow the achievement gap between Black and white students, he told IBJ. He is president of a private daycare, preschool and kindergarten program run by the church.
Jackson said he would have more specific policy details in his official announcement, but that he wants to make Indianapolis the best city in the nation.
"I believe that Indianapolis needs a transformative leader," Jackson said.
Jackson is the second Black resident to declare intentions to run for mayor next year. State Rep. Robin Shackleford, chair of the Indiana Black Legislative Caucus, is running in the Democratic primary against Mayor Joe Hogsett.
Jackson, 55, has led the Far Eastside church since its founding in 1995. He was appointed to the police merit board in 2010 and dubbed "Crime Fighter of the Year" by the Indianapolis Metropolitan Police Department in 2016.
Jackson is also a former board member for the Community Alliance of the Far Eastside. He attended the FBI Citizens Academy training program in 2019.
If elected, Jackson would be part of a very small pool of Black, Republican mayors in the United States. A database by City Mayors Research of current and former Black mayors of 54 large cities includes just one Republican. Harry LaRosiliere of Plano, Texas, represented the city of 288,000 from 2013 to 2021.
After his announcement Sunday, Jackson said that he overheard a teenager in his congregation talking to her parents about his political affiliation.

"[She] said she thought that the Democratic Party was for Black people," Jackson said. He hopes he can change that common perception.
Jackson said he's had multiple conversations with the head of the Marion County Republican Party, but the party is still undecided on backing the new candidate. Party chair Joe Elsener did not respond to an IBJ request for comment in time for publication Monday afternoon.
Elsener told IBJ on Nov. 11 that he had spoken with potential Indianapolis mayoral candidates, but he did not give any names.
Jackson said the relationships he's built in the community will help his chances of winning the election. But he would be up against Hogsett's war chest of over $2 million and fighting the county's Democratic lean.
Please enable JavaScript to view this content.