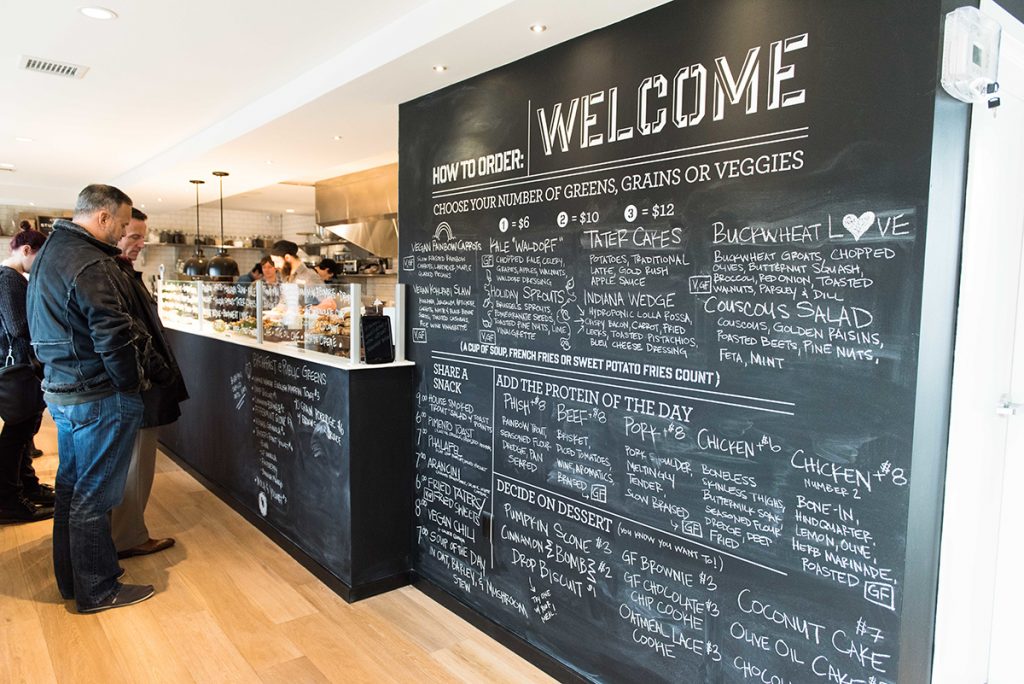 The Patachou Inc. restaurant group has joined a growing list of companies locally and nationwide to sue its insurer over COVID-19-related claim denials.
Patachou, founded in 1989 by Martha Hoover, operates 12 restaurants in Indianapolis and Carmel under various names: Patachou, Public Greens, Napolese and Petite Chou Bistro and Champagne Bar. In early March, the company employed about 350 people.
The company, and the related entities that operate each of its restaurant locations, are suing Howell, Michigan-based Citizens Insurance Co. of America. Patachou filed suit in Marion Superior Court April 17, and the case was moved Wednesday to U.S. District Court in the Southern District of Indiana.
Patachou closed all of its restaurants temporarily after Gov. Eric Holcomb issued a stay-at-home order March 16 that prohibited restaurants from offering dine-in service.
As a result of the closures and resulting financial losses, Patachou says, it submitted an insurance claim on March 20 that Citizens Insurance denied March 26.
"Citizens' refusal to pay this loss has damaged, and will continue to damage Patachou as long as this loss continues," Patachou says in its suit.
The suit does not quantify Patachou's COVID-19-related financial losses. Hoover told IBJ Thursday morning that the company has "lost a tremendous amount" but is still working on an exact tally.
Hoover said the only location that has reopened for carryout and curbside service is the Napolese at the corner of 49th and Pennsylvania streets. That location is also the hub of operations for the company's new grocery-model service, Patachou Provisions.
Hoover said the company plans to reopen locations for dine-in service "in a strategic way," beginning with Patachou's Clay Terrace location in Carmel. It will reopen for outdoor dining, carryout and curbside pickup on May 28.
In its suit, Patachou says its COVID-19 claims should be covered because its policy covers loss of business income due to the suspension of operations caused by direct physical loss of or physical damage to its property.
Patachou is asking the court to order Citizens to pay all amounts owed under the terms of the policy, but the lawsuit does not specify a dollar amount.
Citizens has not yet filed a legal response to Patachou's allegations. The insurance company is represented by attorney Todd Schenk of the Chicago firm Tressler Soderstrom Maloney & Priess.
Schenk told IBJ that the insurer does not comment on ongoing litigation.
The case is one of several similar suits filed by Indianapolis businesses and not-for-profit organizations in recent weeks.
Restaurants Pearl Street Pizzeria & Pub and Pure Eatery, which have four locations between them in Indianapolis and Fishers, sued their insurer, Wisconsin-based Society Insurance, last month. In its suit, the restaurants allege that Society conducted widespread "sham investigations" of COVID-19 claims for the purpose of denying such claims.
The Indiana Repertory Theatre Inc., MHG Hotels LLC and clothing and fabric maker Tom James Co. also filed suit against their insurers over COVID-19-related claims denials.
Please enable JavaScript to view this content.