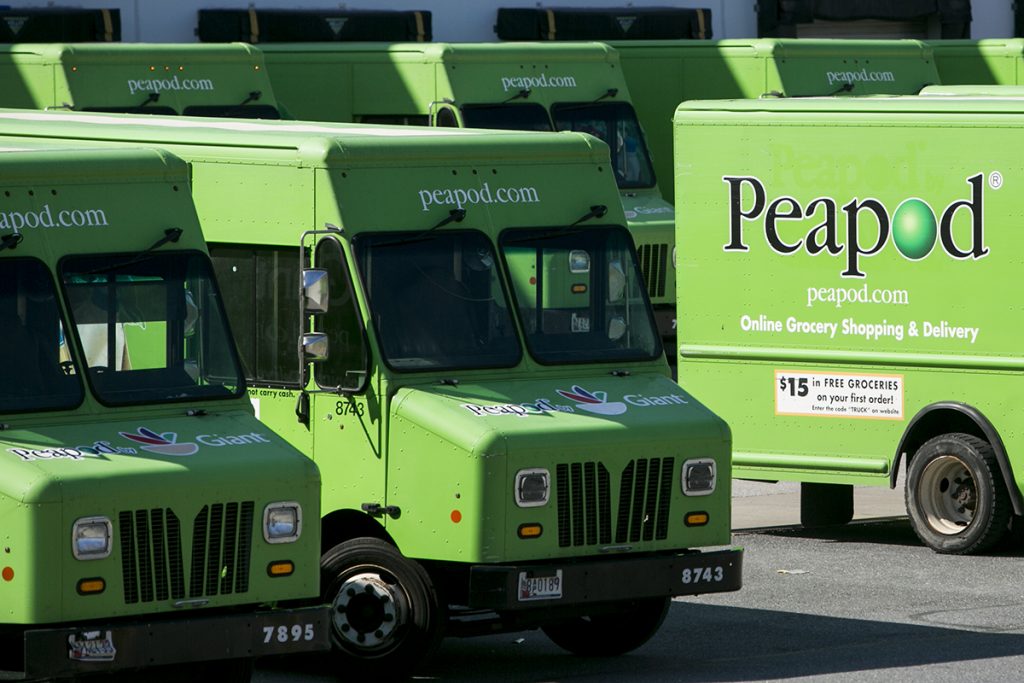 Peapod will end its grocery delivery service in Indiana next week and shutter a distribution center in Indianapolis.
Ahold Delhaize USA, which owns the Peapod brand, said Tuesday that it is closing its Midwest division as part of a shift in strategy, in part to focus on its East Coast grocery stores.
Peapod service will be discontinued in Indiana, Illinois and Wisconsin on Feb. 18.
"This was a difficult decision given Peapod's rich history in the Midwest," said Ahold Delhaize CEO Kevin Holt in a statement. "We know changes such as these are never easy for consumers and communities."
In addition to the Indianapolis distribution center, the company will close a distribution center and food preparation facility in Lake Zurich, Illinois; distribution facilities in Chicago and Milwaukee, Wisconsin; and a pick-up point in Palatine, Illinois.
In all, 500 people in the Indianapolis, Milwaukee and the Chicago region will lose their jobs but will be invited to apply for positions at other Ahold Delhaize USA companies. Eligible associates will be offered severance and transition support services.
Peapod was founded in 1989 as the nation's first online grocery-delivery service and in 2011 came to Indianapolis, one of the nation's most competitive grocery markets.
In 2014, the company announced that sales in Indianapolis were growing fast enough that it would build a 50,000-square-foot local distribution center that could employ up to 238 employees.
But since that time, traditional retail grocers have started offering delivery and pickup services as well.
Peapod Digital Labs will remain in Chicago and work on projects for other Ahold Delhaize brands. The company is the fourth largest grocery retail group in the nation, operating more than 2,000 stores and distribution centers across 23 states.
Please enable JavaScript to view this content.