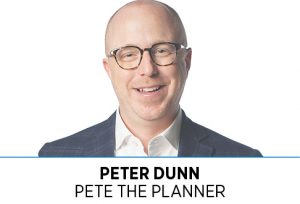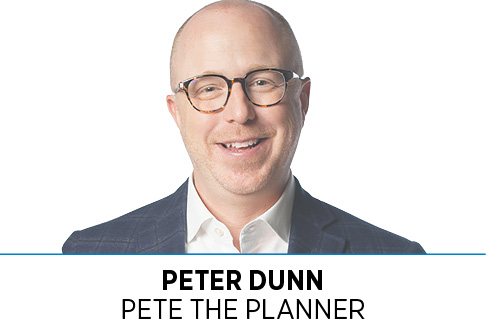 I have delivered several bad jokes. I've done it on stage, in this column, on the radio, and in various other outlets. And despite the jokes being objectively bad, they still occasionally hit their mark because of a tried-and-true secret weapon: confidence.
Yes, having conviction in a bad joke can make audience members feel as though they've just heard a good joke. You've heard the old saying, "It's all in the delivery." Well, that's true. Confidence can often make up for a lack of substance. However, there's one misapplication of confidence that is so peculiar, it perplexes workers and employers alike.
Retirement confidence is a relatively new concept. Given that retirement itself is only about 90 years old, retirement confidence has been studied only 30 years or so. At hand is how confident Americans feel about their ability to have a comfortable and sustained retirement. Additionally, retirement-confidence studies generally ask about the source of retirement confidence and the mechanism of income in retirement. Then, the studies reconcile this data with the data of actual retirees to verify whether the confidence is based in realism.
Before I dig into some recent data, it's important for you to know that I'm not vilifying those who have misplaced confidence in their retirement plan. Instead, I'm hoping for more people to deeply examine their preconceived notions of retirement, with their financial adviser.
In one of the most cited studies, the annual Employee Benefits Research Institute Retirement Confidence Survey notes example after example of cognitive dissonance. For instance, roughly seven of 10 pre-retirees plan to work for pay as a means for retirement, while in retirement. When in reality, the 2021 survey finds just over two in 10 retirees end up working for pay as a source of retirement income. This suggests that too many people have confidence in an unrealistic source of income.
Speaking of, over half of workers end up retiring earlier than they planned to. And while this might sound wonderful and magical, it's not. Frequently, a sudden, early retirement is the product of unfounded spontaneity, health problems and job loss.
Among those surveyed, 38% of pre-retirees believe they'll receive financial support from friends and family, including inheritances, while only 15% of retirees report that to be reality.
Yet the most concerning finding in the study, as far as I'm concerned, is the confidence people place in their employer-sponsored retirement plan. Alert. Alert. I'm on the verge of making a very nuanced point. Pay attention. Of the pre-retirees surveyed, 83% believe their workplace retirement plan (e.g., 401(k)) will provide a source of retirement income, while only 46% of retirees reported that to be their reality. There are a few possible takeaways from this data point, but "employee-sponsored retirement plans are bad" isn't one of them.
The primary takeaway is, people tend to have unfounded confidence in how much money they're contributing to these plans and how much money they have in those plans. Statistically speaking, this means you're likely to be in this same boat.
Let's say you're putting 10% of your salary into your 401(k), and you're very proud and confident in the prudence of this amount. Now, let's hypothetically consider that 18% is the correct amount to contribute for someone your age. Do you see the problem?
Anecdotally, the other challenge revolves around what individuals consider to be "a lot of money." If you think $123,000 is a ton of money because you've had a relatively modest emergency fund and very little discretionary income throughout your career, you'll be shocked at the lack of impact $123,000 has on your retirement.
Does this mean $123,000 isn't a lot of money? Not necessarily. Does it mean you shouldn't be proud of what you've done? Or course not. But it does mean that whatever confidence you had in that amount of money to help you accomplish your retirement goal is theoretically misplaced.
This idea is incredibly frustrating for everyone involved. People who've done the best that they can, and then find solace in that idea, are often betrayed by the retirement confidence they built. The strangest part? The Social Security retirement system oddly over-delivers on expectations in retirement. Despite all the bad press and the dwindling Social Security trust fund, Social Security is still the rightful source of confidence for most Americans.
The absolute surest way to ensure you're not a victim over your own overconfidence is to talk through your plan with a financial adviser. Her job is to listen to your plans, run the math, then you let know whether your confidence is rooted in reality.•
__________
Dunn is CEO of Your Money Line powered by Pete the Planner, an employee-benefit organization focused on solving employees' financial challenges. Email your financial questions to askpete@petetheplanner.com.
Please enable JavaScript to view this content.