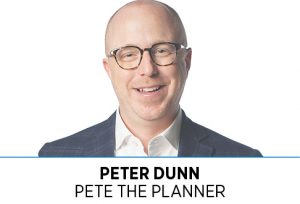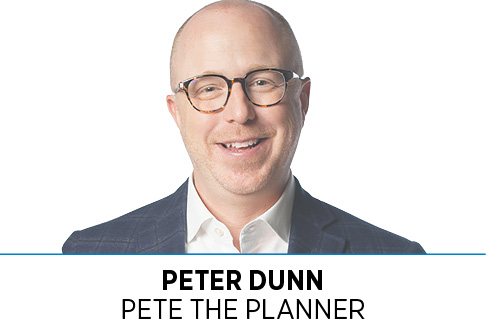 Like you, I see the headlines. I read the stories. I notice the trend. Jobs are being eliminated. And while there are various reasons people find themselves on the wrong side of the employment line, the harsh realities of sudden unemployment are as omnipresent as they are soul-sucking.
Logic tells you the pain is temporary, but the crisis of the moment tries to convince you otherwise. This is because there's a chili bowl of financial logistics that are overwhelming, never mind the emotions that are also enough to leave a person paralyzed.
In the event you're dealing with this exact scenario right now, or you know someone who is, let's pull the ingredients out of the chili one by one, in order to understand the problems you're trying to solve.
I'm not going to spend much time on the emotional aspects of sudden unemployment for a couple of reasons. To begin, I'm not an expert on emotion. And second, I've never personally experienced those emotions. Out of respect, I'm acknowledging the emotional toll of unemployment as something I can't fully comprehend.
Income, expenses and benefits are the issues that create the headaches. And they have this supernatural way of amalgamating themselves into this seemingly insurmountable problem, which oddly can be solved only if you're able to separate them back into individual challenges.
To make this a bit more visceral, let's start at the moment the news is dropped. No matter how much it doesn't feel like it, your benefits are your main priority. How long will you have health insurance? This isn't the earth-shattering problem it used to be before the Affordable Healthcare Act, but navigating the logistics of your health insurance carrier is incredibly stressful and fraught with danger.
If your old coverage through your employer is running dry, fight the urge to let your political connotation of heathcare.gov get in the way; just start the process to secure coverage. You also want to make sure you have alternate plans for life insurance, too, if necessary. A bump in the road becomes a crater if you don't account for risk management.
Immediately upon solving your insurance needs, turn your focus to how much money it takes to run your household. Depending on what you have in your savings account and how frugal you are on a regular basis, you might either need to make some massive spending changes or simply continue business as usual. Frankly, most people can't and shouldn't continue business as usual.
I understand the desire to carry on with life as though everything is going to be OK. However, that's an imprudent approach when it comes to spending money while unemployed. The goal isn't to retain your lifestyle while unemployed. The goal is to retain your long-term investments.
It's quite likely you'll need to access your emergency fund (your savings account). But unless you know exactly when your next income source begins, you shouldn't simply continue your current lifestyle supported by your emergency fund. This is especially true if your emergency fund happens to contain less than three months' worth of expenses.
Upon reducing your spending as much as possible, any severance funds, unemployment funds and other household income should immediately become your focus.
Reduced expenses minus income from severance, unemployment benefits and other household income equals how much you'll have to withdraw from savings each month.
Here are some actual numbers to help: $5,100 (expenses) minus $3,700 (repeatable income sources) equals a $1,400 withdrawal from savings.
This means your savings is going backward only $1,400 per month, as long as you're receiving severance and/or unemployment benefits. You can easily map this timeline out using your real severance and unemployment benefits coverage periods.
This determines your runway.
If I were to lose my job, I'd want to know my real runway as soon as humanly possible. Depending on how long it is, I might even consider cutting my expenses further and recasting a longer runway. I might even choose to make the cuts permanent, to open myself up to potentially lower-paying yet more satisfying jobs.
This is a concept that is always difficult to talk about because it feels rife with condescension. Alas, the people I know who've been able to successfully execute this maneuver with a lower-paying job always inspire me to summon it as an option.
When you lose your job, the money stuff is painful. But digging deep into it allows you to focus on what's next. Best of luck on your next chapter.•
__________
Dunn is CEO of Your Money Line powered by Pete the Planner, an employee-benefit organization focused on solving employees' financial challenges. Email your financial questions to askpete@petetheplanner.com.
Please enable JavaScript to view this content.