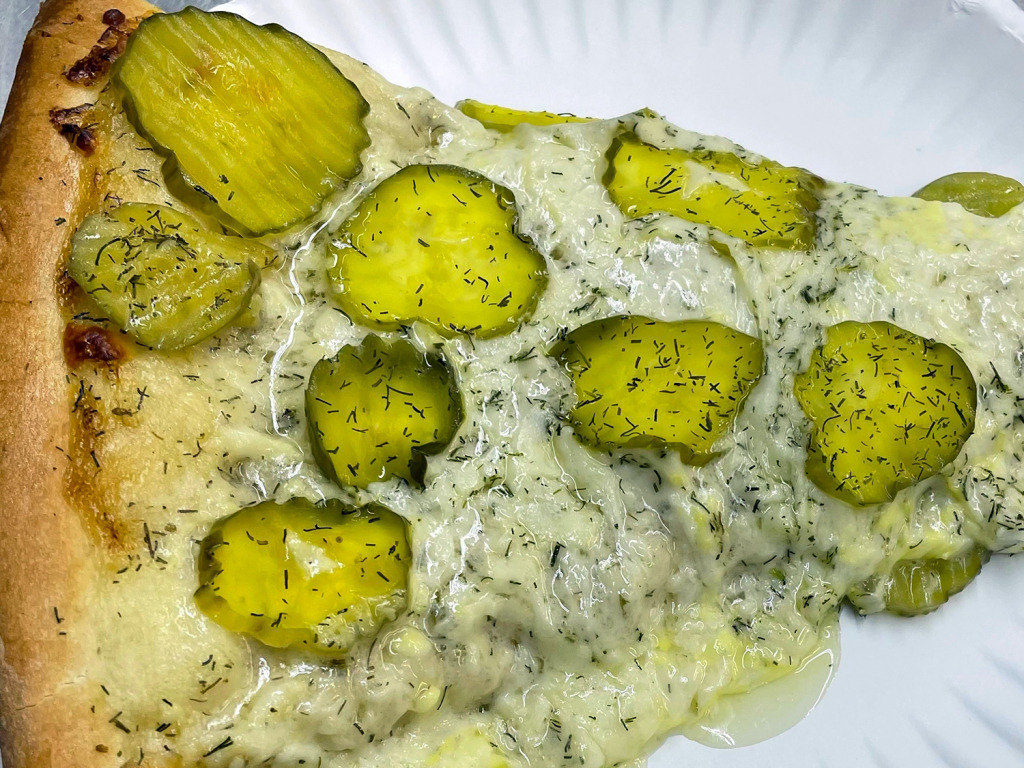 The Indiana State Fair on Wednesday unveiled 22 new vendor menu items, including pickle pizza and a canned lemon shake-up spiked with gin.
More than 140 food and beverage stands will serve customers at this year's fair, which is scheduled July 29-Aug. 21. The fairgrounds, 1202 E. 38th St., will be closed on Mondays and Tuesdays.
For more information about the savory, sweet and beverage items joining the lineup of menu items, visit indianastatefair.com.
Savory
Bison lettuce wrap (Sold by Red Frazier Bison)
Butter lettuce supplies the wrap for ground bison, sweet onion, water chestnut, ginger, carrot, soy and hoisin sauce.
Deep fried cheese stick (R&W Concessions)
Corn dog batter is used when making this mozzarella cheese snack.
Flamin' Hot Cheetos walking taco (Meatball Factory LLC)
The walking taco staples of taco meat, shredded lettuce and shredded cheese are added to a bag of crushed Flamin' Hot Cheetos, accented by pico de gallo and sour cream.
Mac diggity corn dog (Gobble Gobble Food Truck)
Barbecue turkey and macaroni and cheese are added to a corn dog.
Mexican street corn in a cup (Wilson Concessions)
This cup is filled with roasted sweet corn, mayonnaise, hot sauce, cheese and Mexican spices.
New crispy chicken sandwich (Wilson Concessions)
True to its name, this item is a crispy chicken breast on a bun with optional lettuce, tomato, pickle, onion, mayonnaise and mustard).
Pickle pizza (Swains Concessions)
Swains, a Florida-based company that specializes in pizza on a stick, maximizes dill flavor by using dill pickles, dill ranch sauce and dill seasoning on this item.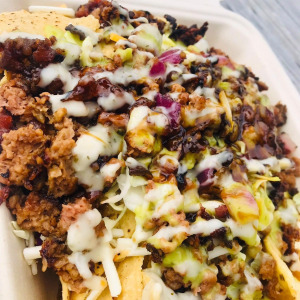 Pit-tatoes (Indiana Pork Producers Association)
Pit-tatoes, as in roasted in a barbecue pit, feature pulled pork, shredded cheddar cheese, jalapenos and sour cream.
Pretzel nacho bites (Wilson Concessions)
Nacho cheese is added to pretzel bites, along with sour cream, jalapenos and bacon bits.
Quick quesadilla (American Dairy Association Indiana Inc.)
This item is served with made-in-Indiana Red Gold salsa.
State fair charcuterie board (Urick Concessions)
Instead of offering traditional cheeses, meats and nuts, this charcuterie board follows a fair theme: mini funnel cakes, mini corn dogs, salt water taffy, cotton candy, caramel corn and popcorn topped with a sprinkle of candies.
Vegan nachos (Black Leaf Vegan)
Plant-based meat, tortilla chips, coleslaw, pico de gallo and cheese are topped with sweet teriyaki, guacamole sauce and ranch dressing.
Sweet
Boba fun cup (Goodwin's Pork-N-More)
Strawberry boba balls are layered among vanilla ice cream, sliced strawberries and gummy bears.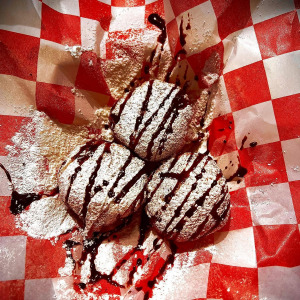 Deep-fried brownies (R&W Concessions)
These brownies are dipped in funnel cake batter before being deep fried and topped with powdered sugar and a drizzle of chocolate syrup.
Iced mocha coffee float (Hooks Drug Store Museum)
This treat is made up of hand-dipped ice cream, chocolate flavored ice coffee, whipped cream and a cherry.
Mint cookie milkshake (American Dairy Association Indiana Inc.)
Crumbled Girl Scout Thin Mint Cookies are part of this milkshake's recipe.
The original cowpie (Indiana Ribeye)
Between two chocolate chip cookies, you'll find creamy vanilla ice cream.
Beverages
Caramel Corn beer (Sun King)
Sun King Brewing and Just Pop In! gourmet popcorn company collaborated to produce this new beer.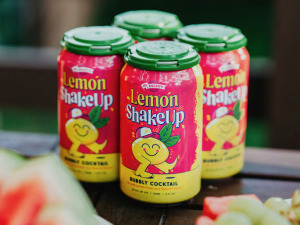 Lemon ShakeUp canned cocktail (Hi & Mighty)
Gin provides the alcoholic base for Hi & Mighty's Lemon ShakeUp Canned Cocktail, a drink produced by the craft distillery setting up shop at the Indiana State Fairgrounds.
Nitro fuel (Goodwin's Pork-N-More)
Lipton iced tea is mixed with a blue raspberry lemon twister.
Peach shake-up (R&W Concessions)
Peach flavoring brings something new to the standard lemon shake up ingredients: fresh lemons, sugar, ice and water.
State Fair Mary (Urick Concessions)
This 24-ounce Bloody Mary is complemented by skewers featuring mini corn dogs, bacon, waffle fries and other signature fair foods.
Please enable JavaScript to view this content.