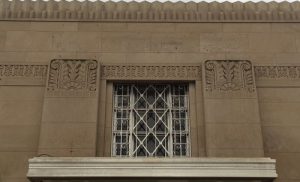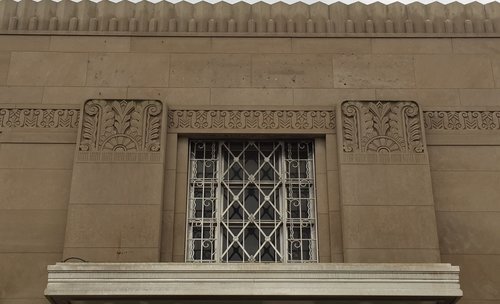 Local restaurateur Neal Brown has scrapped plans to open a new dining concept in a former bank along East 38th Street. But ex-Angie's List CEO Bill Oesterle, who owns the building at 215 E. 38th St., said he is still looking for a restaurant tenant for the space.
Brown told IBJ on Wednesday that he decided early last year not to open what he had planned to call Midtown Brasserie in the 73-year-old art deco building.
"About a year ago, Bill and I mutually agreed that it wasn't a great fit," Brown said in written message to IBJ. "Bill is an amazing advocate for the 38th Street corridor, and as a neighbor, I can't wait to see what he does with the building."
The decision comes nearly two years after Brown first announced plans for the restaurant, which at the time was expected to occupy about 4,500 square feet on the building's main level by September 2018.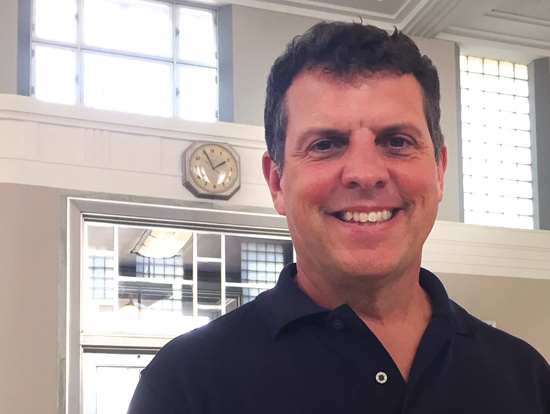 The 7,500-square-foot building opened in 1947 as the Maple Road branch of Indiana National Bank. It was most recently a Chase Bank branch, but has been closed for more than four years.
Brown's plans were continually delayed—even after the property was rezoned to allow for a restaurant—and eventually abandoned altogether.
Oesterle said he is "informally" marketing the space to other potential tenants, including for restaurant uses.
"Our long-term goal is to certainly have a restaurant in the space—or a use like that," he said.
In the meantime, the entrepreneur is using most of the structure for TMap, a firm he created that utilizes big data tools and machine-learning algorithms to attract talent back to Indiana.
Oesterle bought the building in August 2017 with business partner Ed Sherman. He previously said he hoped Brown's restaurant would go a long way toward helping revitalize the 38th Street corridor.
"There is a tremendous amount of investment going on in the 38th Street and Illinois area and this project just adds to the momentum," Oesterle said. "I can't wait to see what happens next."
In a tweet on Jan. 16, Brown said he plans to open a new concept called Midtown Provisions next spring, with a focus on pizza—but he did not say where.
Brown added that he also sold his Pizzology concept last year. Brown closed his Pizzology restaurant in the Mass Ave District in 2017, but the Pizzology Craft Pizza + Pub at 13190 Hazel Dell Parkway in Carmel remains open.
Brown said he wasn't ready to discuss what he might do with Brasserie concept or provide details about Midtown Provisions.
Brown operates Ukiyo at 4907 N. College Ave. and the Libertine Liquor Bar at 608 Massachusetts Ave through the Neal Brown Hospitality Group,
Please enable JavaScript to view this content.