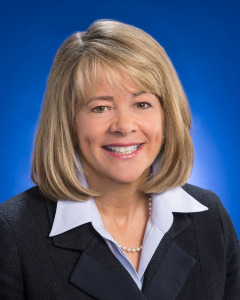 Connie Bond Stuart, 66, PNC Bank's top local executive for more than a decade, plans to retire April 30 after a 41-year career with the bank, PNC announced Thursday.
Jason Eckerle, 53, who is Midwest regional executive for PNC Commercial Banking, has been named as Stuart's successor.
Stuart oversees PNC's operations in central and southern Indiana, including more than 45 bank offices in the Indianapolis area.
PNC is the second-largest bank doing business in the Indianapolis area when ranked by local deposits, according to IBJ research. It had $9.7 billion in local deposits as of June 30, 2020, second to JP Morgan Chase's $13.6 billion.
A native Hoosier, Stuart has spent her entire banking career with Pittsburgh-based PNC.
After earning both an undergraduate degree and an MBA from Indiana University, she joined PNC in 1980. She helped establish the bank's first commercial real estate presence in the Washington, D.C., market in the late 1980s, and then went on to become the bank's Delaware market regional president in 2002.
She moved back to Indiana in 2011 to become the bank's regional president for central and southern Indiana.
"Beyond her many professional achievements and civic engagement, Connie has helped grow and cultivate the regional business landscape and the greater community," PNC Office of the Regional Presidents Midwest territory executive Scott Swanson said in a written statement.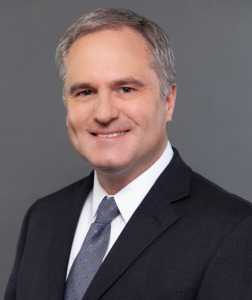 Stuart will begin transitioning her duties to Eckerle in the coming weeks.
Eckerle, an Indianapolis native, started his banking career in 1995 as a credit analyst for First America Bank, which later became National City Bank. When PNC acquired National City in 2008, Eckerle was promoted to market leader for corporate and commercial banking in Indiana.
"We are confident Jason's leadership and focused involvement in the community will help fuel PNC's continued growth across central and southern Indiana," Swanson said.
Please enable JavaScript to view this content.