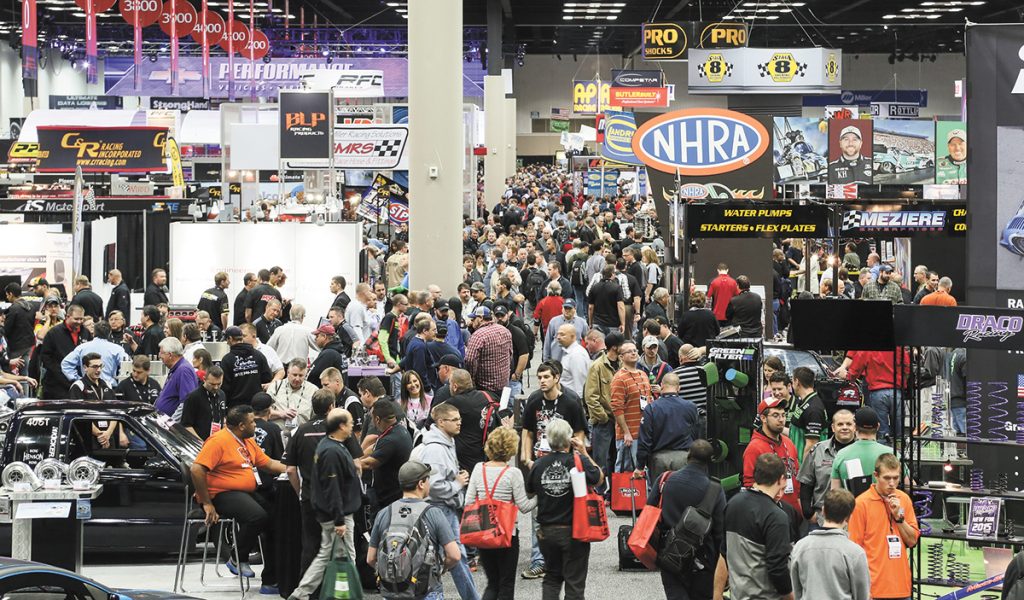 The Performance Racing Industry has canceled its annual trade show scheduled for December in Indianapolis, the latest blow to a hospitality industry that has been hit repeatedly by the pandemic.
The trade show in a typical year brings upwards of 67,000 people to the Indiana Convention Center and generates an economic impact of $65 million. Last year's event had 1,100 exhibitors and 3,300 booths.
PRI—the world's largest gathering of motorsports professionals—had said as recently as August that it hoped to move ahead with the Dec. 10-12 event. At that time, more than 950 exhibitors had already signed up.
But PRI officials said in a statement Monday evening that the decision to cancel came after working closely with the Visit Indy team, the Indiana Convention Center staff, and other Indianapolis officials to try to develop a plan for a safe trade show. However, uncertainty about the spread of the virus "resulted in an environment that would not be conducive to a productive trade show."
"Our goal is to always do what is best for the motorsports industry, and PRI will continue to lead with business solutions for an ever-changing future," said PRI President Jamie Meyer.
PRI is based in Laguna Beach, California, but has hosted its trade show in Indianapolis every year since 2013. Indianapolis also hosted the event from 1998 to 2004.
It is under contract to hold its trade show in Indianapolis through 2025.
"As a long standing annual convention, we have worked with PRI for more than three months on plans to hold a paired-down trade show in Indy in December," said Chris Gahl, vice president of Visit Indy. "Ultimately, we understand PRI's thoughtful decision and we look forward to welcome their international visitors back in 2021."
Please enable JavaScript to view this content.