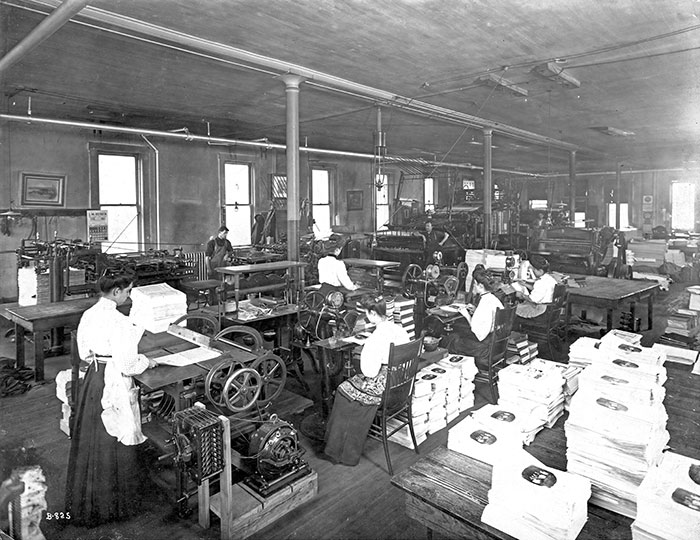 William Mitchell founded Mitchell Printing Co. in 1856 in Greenfield. It initially printed the Greenfield Sentinel newspaper and, starting in 1859, the Hancock Democrat, as well as other brochures, books and journals. In 1876, Mitchell's eldest son took control of the business and later brought in his son, John F. Mitchell Jr. The printer (this photo was taken Feb. 26, 1908) produced books for several large publishers and printed poems by James Whitcomb Riley, who for a time had a corner office there. In the 1950s, a longtime employee, Darold Fleming, and others purchased the company and renamed it the Mitchell-Fleming Printing Co. They also purchased the Democrat and merged it with the Hancock Journal to form the Hancock County Journal Democrat. The company has been sold several times and now operates out of Knightstown.
Sources: Indiana Historical Society, city of Greenfield
Credit: This photo is courtesy of the Indiana Historical Society. More images are available at images.indianahistory.org.
Please enable JavaScript to view this content.