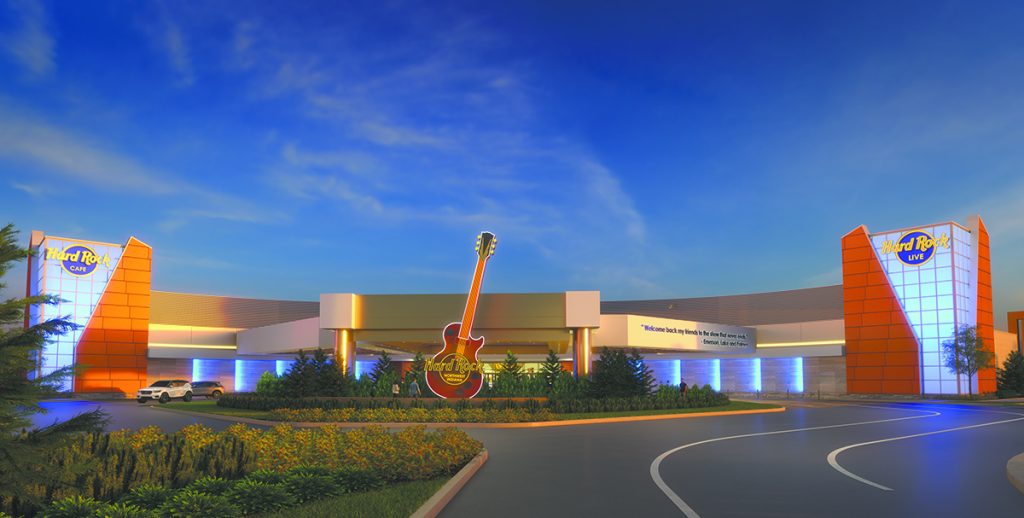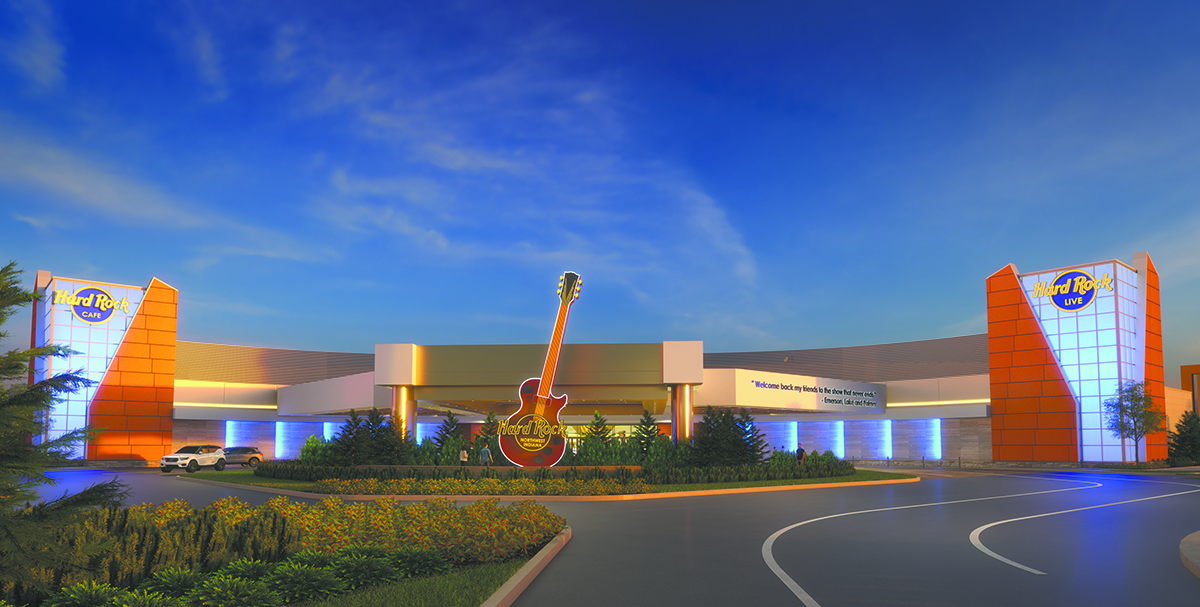 The futures of a planned casino in Terre Haute and one under construction in Gary remain up in the air as the Indiana Gaming Commission looks into allegations that a former Indianapolis gambling company and one of its officers were involved in a federal campaign finance scheme.
It's clear the regulatory agency has broad authority to address wrongdoing—from simple fines to shuttering locations and even yanking gambling licenses in particularly egregious cases.
But observers say it has been hesitant in the past to take the most dramatic actions available—and the case at hand may be particularly complicated, in part because of the stage of development of both casinos.

At issue is Spectacle Entertainment Group's ownership in the gambling operations in Gary and its application for the planned Terre Haute casino. Spectacle is owned in part by former executives of Centaur Gaming, which in 2018 sold its racinos in Anderson and Shelbyville to Caesars Entertainment.
A federal plea deal that became public Jan. 23 alleged that Centaur was involved in funneling thousands of dollars in campaign contributions to an Indiana congressional candidate in 2015.
Court documents didn't name Centaur, but the Indiana Gaming Commission confirmed it's the company involved. The plea deal also implicated the vice president and general counsel for the company, which was John Keeler.
Keeler and former Centaur Chairman and CEO Rod Ratcliff now operate Spectacle Entertainment, which is constructing the $300 million land-based casino in Gary and is the only applicant for the Terre Haute casino license.
So far, the gaming commission's only action has been to postpone a decision on the Terre Haute license so it can investigate the allegations from the plea deal.
"I think the commission would look at all options and try to determine what's the best for the state," said the commission's deputy director, Jenny Reske.
A variety of consequences are on the table—monetary fines, ownership restructuring, being denied the Terre Haute license and/or any other action the gaming commission finds appropriate.
The worst-case scenario: The commission could revoke Spectacle's license for the Gary casino. But it has never resorted to that tactic.
"The charges are serious and I think the Indiana Gaming Commission is taking this seriously," said Steve Bittenbender, senior reporter for Casino.Org who is based in Louisville. "From what I've seen this is something that could have some dire consequences for Spectacle, not just in Terre Haute, but in Gary as well."
Reske said there is no deadline for the commission to consider the Terre Haute license, "so the commission has time to consider options."
She said the commission's authority is limited when federal authorities are involved. The Maryland political strategist who pleaded guilty to working with Centaur to shuffle money to candidates agreed to work with federal investigators as part of his deal, so more indictments are always possible.
"We have to totally defer to the investigation by federal entities," Reske said. "In a case like this where the Gaming Commission is not in the lead position … to some extent, we're in a wait-and-see mode, watching to see what the lead agency determines is the appropriate next step."
The Gaming Commission has hired former FBI agent Walter Stowe, who also worked as Pinnacle Entertainment's vice president of compliance for five years before retiring in 2016, as a consultant in the investigation.
"We want to be as prepared as we can be for any situation that emerges," Reske said.
As of now, she said, the commission has not uncovered new details that would prompt it to take action against Spectacle, describing the company as "a licensee in good standing."
Protecting the community
The situations in Gary and Terre Haute are quite different, because Spectacle already controls the casino license in Gary.
It is partnering with Florida-based Hard Rock on the $300 million casino, which is under construction and has received all the necessary approvals from the gaming commission. Spectacle is also operating the casinos on Lake Michigan—Majestic Star I and Majestic Star II—until the new casino opens.
Revoking Spectacle's license in Gary would have significant consequences.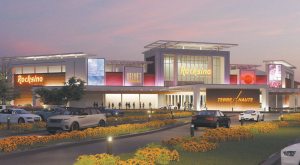 "You're affecting jobs there; you're affecting communities there," Bittenbender said.
Ed Feigenbaum, publisher of gambling industry newsletter Indiana Gaming Insight, said that, regardless of what the commission finds in this investigation, it has a reputation for protecting casino communities.
In 2002, after Belterra Casino Resort's former parent, Pinnacle Entertainment, brought in prostitutes to entertain guests at a golf outing, the commission suspended Belterra's gambling operations for three days but required the company to pay employees' wages and tips during that time. Belterra was also fined $2.26 million and had to agree to build a 300-room hotel tower within two years.

"The commission will certainly work to make the community and the employees whole," Feigenbaum said. "I think that's what you'll see in Gary."
If the commission decides to take action, several options could keep the Gary casino project moving forward. For example, it could tap the "trustee-in-waiting" to take over operations. Each casino operator has to designate someone to the position that passes commission approval. The commission then has the authority to put that person in charge, if necessary.
The commission has used this power in the past, but the position wasn't always called "trustee-in-waiting." In 2008, the regulatory body appointed Tom Dingman as "attorney-in-fact" to oversee Casino Aztar in Evansville.
The trustee-in-waiting for Spectacle had been the Gaming Commission's first executive director, Jack Thar, but he died Jan. 8. The new trustee-in-waiting is Dingham, who is now a gambling and hospitality industry consultant
Ownership options
An option that could allow Spectacle Entertainment to continue to operate in the state—even if the Gaming Commission discovers wrongdoing by any of its executives—is restructuring its ownership.
For example, Spectacle could force a shareholder accused in an investigation to divest his or her interest in the company. The commission would have to approve any ownership changes, and Reske said it has not received any proposals to do so.
"The commission has shown in the past it's willing to consider proposals," she said.
In fact, such a proposal was part of the agreement with Belterra and Pinnacle in 2002. R.D. Hubbard, Pinnacle's board chairman, had to resign and give up his Indiana gambling license. Hubbard was also fined $740,000, plus $10,000 for the cost of the investigation. Pinnacle CEO Paul Alanis was also forced out.
Spectacle did not respond to IBJ's questions about its ownership, and information available through public records is limited.
Spectacle Gary owns the casino licenses. Its majority owner is Spectacle Entertainment Group and its minority partner is Hard Rock Gary. Before Hard Rock bought into the business, Spectacle Entertainment filed a list of its shareholders with the Indiana Gaming Commission.
That list included some Spectacle executives (including Ratcliff and Keeler); trust funds for basketball legend Larry Bird's son and daughter; former Republican state lawmaker Dan Dumezich and his mother, Margaret Dumezich; and Dan Hasler, Purdue University's vice president of communications.
Only one shareholder contacted by IBJ answered a call or returned messages.
Steve Hilbert, co-founder and former CEO of Conseco (now CNO Financial Group), initially said he "believed" he was a shareholder and then confirmed he was when asked again by IBJ.
But Hilbert said he did not know how much of the company he owned, except to say it was a small amount. "There's been a lot of restructuring there, and I'm not sure how that all worked out," Hilbert said.
Spectacle referred IBJ's questions about its ownership to the Gaming Commission but information available through public records is limited.
Another option the commission—and the company—could consider is having Hard Rock become majority owner of the licenses.
Hard Rock, which is also partnering with Spectacle in Terre Haute, could buy Spectacle's stake. But it's unclear whether Hard Rock would pursue that. The company did not respond to messages from IBJ.
Hard Rock did not make a representative available prior to IBJ's deadline.
Toss-up in Terre Haute
The future of the Terre Haute casino, and Spectacle's future involvement, is more uncertain.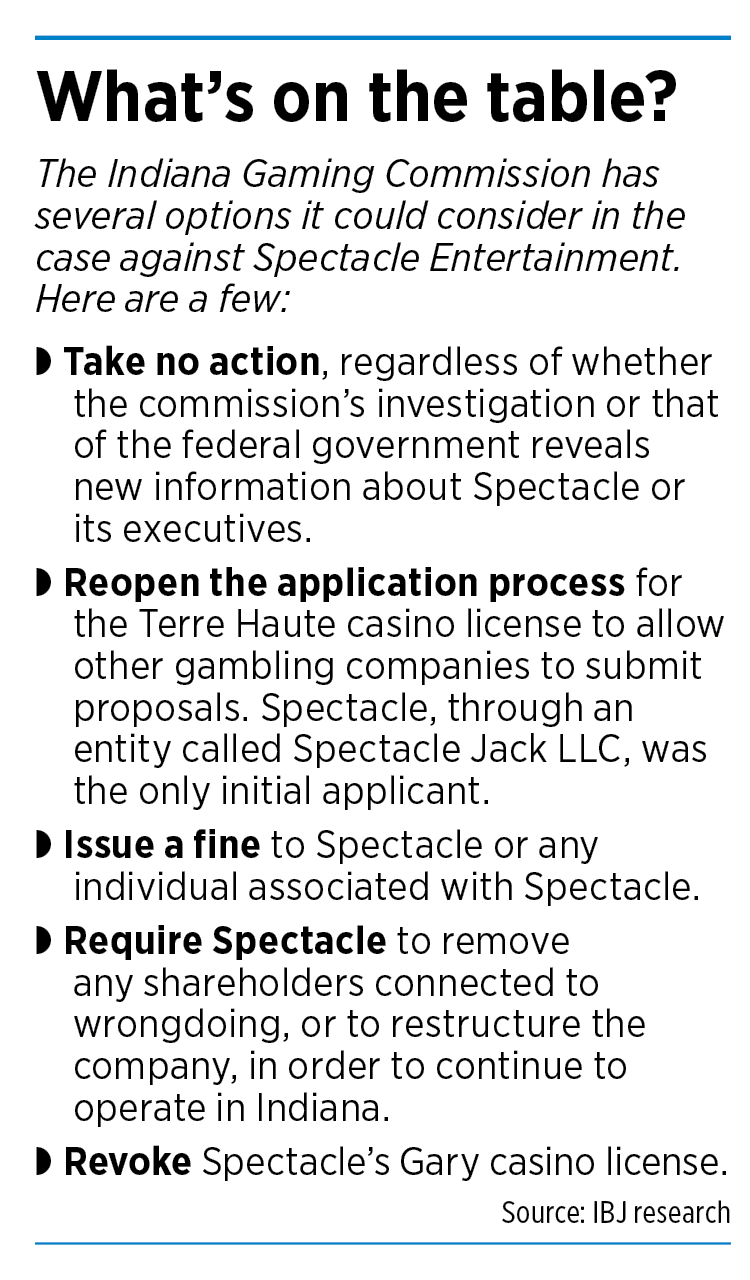 Feigenbaum said the commission has seen problems with casino license applicants in the past, but this situation is different because Spectacle was the only applicant.
"It's either Spectacle or reopen the process," he said. "And there's no guarantee that, if they reopen the process, they're going to find another applicant."
For one thing, potential applicants will know that a casino project in Danville, Illinois, about an hour northwest of Terre Haute, is already moving forward, Feigenbaum said. If that casino opens first, it will gain a competitive edge.
Las Vegas-based Full House Resorts, which operates Rising Star Casino in Rising Sun along the Ohio River in the southeast corner of the state, had for years been interested in opening a Terre Haute casino and initially said it would compete for the license last year. But the company did not apply.
Instead, Full House is pursuing a casino in Waukegan, Illinois, north of Chicago.
"It's going to be difficult for them to say, 'OK, we'll go back to Terre Haute,'" Feigenbaum said.
Another concern for a potential bidder is that state law limits the size of the Terre Haute casino to 1,500 gaming positions, which would make it one of the state's smaller operations.
The same law authorized 2,764 gaming positions for the planned land-based Gary casino.
"This is a small kind of property, so you're not going to get a top-tier operator," Feigenbaum said.
But Bittenbender said the Terre Haute license could generate competition if the process is reopened.
"If something happens, Terre Haute would still be a viable market," he said.•
Please enable JavaScript to view this content.